Gammalstorp: Own your own leisure village in the wilderness
By Nicolai Lisberg | Photos: Gammalstorp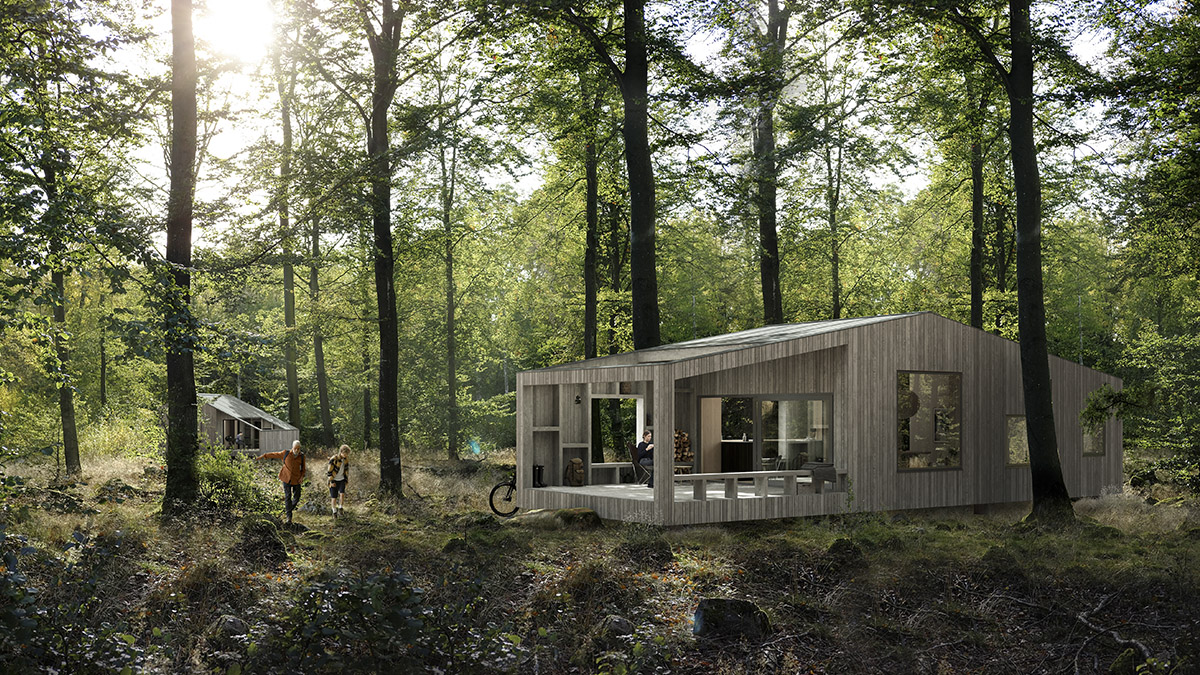 Gammalstorp is a new, high-end village in the south of Sweden, offering a more social, sustainable and flexible approach to having a summerhouse.
"I was on the lookout for a summerhouse. Not a traditional one with a fence in a summerhouse area. I wanted something with truly wild nature – preferably large enough to get lost in. After many trips around Denmark, it was obvious that that kind of plot was nearly impossible to find. I started looking towards Sweden and Scania and found this massive forest, with rich nature and a stream – that we will expand to a swimming lake. It was too big for my friends and I, so I came up with the idea to create a whole village with several co-owners, so we could preserve the nature, and have a shared budget to hire our favourite architects for high-quality builds in wood and a lot of glass," says Jonas Halfter, brand director and partner at Almenr.
Since then, more than 70 people have joined the project, becoming part owners of a unique village in the middle of the Scanian nature – like a modern Astrid Lindgren story. The name of the village is Gammalstorp, and owners will be able to move in by late spring 2023. But why not just buy a regular summerhouse? "A large survey showed that summerhouses a typically empty for around 300 days a year. That's not sustainable. We aim to work with nature and not against it," says Halfter.
Sharing is caring
To avoid empty summerhouses, they considered a timeshare model, but found it inflexible. "Often, you have specific weeks booked during a year, which limits spontaneous trips. In Gammalstorp you're not just an owner of a summerhouse, but an entire village, so there is always a house ready for you. I have a background in design and innovation, so everything is designed from scratch, even our booking app. You can use the house the same day or book an extra hut, for extra guests," says Halfter.
Another advantage of sharing the village is that caretakers are employed to ensure the upkeep. There are wilderness baths, a communal house, small huts in the deep forest, a workshop and saunas. "Gammalstorp is a social way of enjoying your free time. The kids run outside and play and there are regular social events. That said, no one is forced to take part in the activities if they don't want to. All houses are private, so the ones looking for calmness are more than welcome, as well," says Halfter.
Gammalstorp is now open for more people to apply for a co-ownership of the village.
Web: www.almenr.dk/gammalstorp Facebook: fritidslandsbyen Instagram: @fritidslandsbyen
Subscribe to Our Newsletter
Receive our monthly newsletter by email