Gastropub Nordic: Cosy gastropub with top Nordic beers
Text: Mari Koskinen | Photos © Gastropub Nordic
Gastropub Nordic in Tampere is proud of its large variety of fabulous Nordic beers as well as high-quality pub food that not just fills your stomach between the drinks, but also pampers your taste buds. The friendly and professional staff welcomes you open-heartedly.
The story of the entrepreneur-driven Gastropub Nordic started about 11 years ago. There are another two pubs in the same gastropub family in Tampere; all of them have their own themes and are managed separately. Gastropub Nordic's three-member management team is fully involved in the daily running of the pub. "To me, it is not just my work place – it is also my living room," co-owner and head bartender Antti Aro says. "We want the guests to feel that they can relax here and enjoy their time here, whether they come once on their travels, or weekly like many locals do."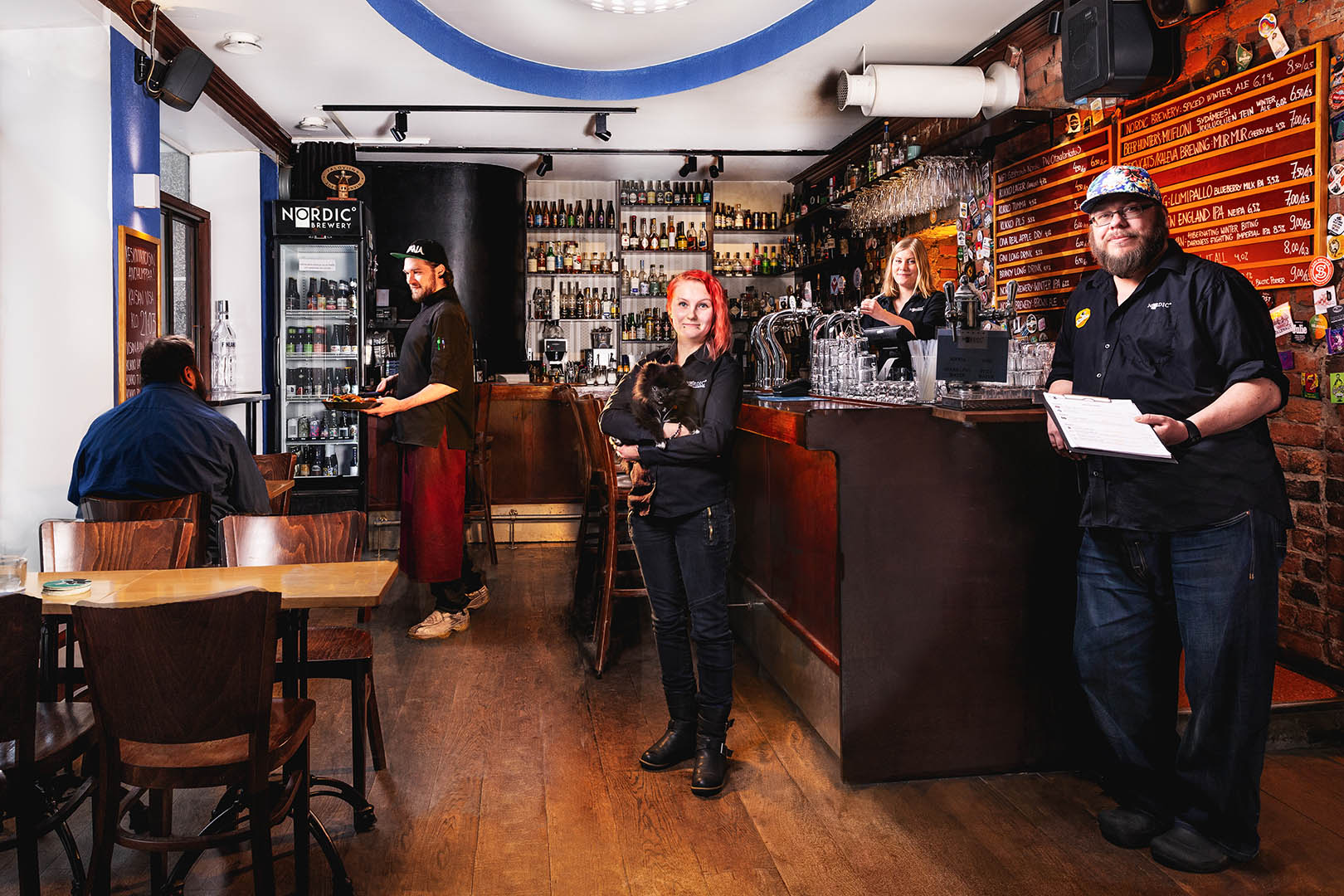 Gastropub Nordic is situated in the heart of Tampere, within walking distance of the railway station, major hotels and shopping centres. There are about 80 seats indoors and another 30 outdoors in the spacious terrace in the summer. The terrace is located along a pedestrian street and has a pleasant courtyard feel to it. There is also a private dining room for parties and meetings, comfortably seating up to 20 people. The walls of the private dining room also functions as an art exhibition space.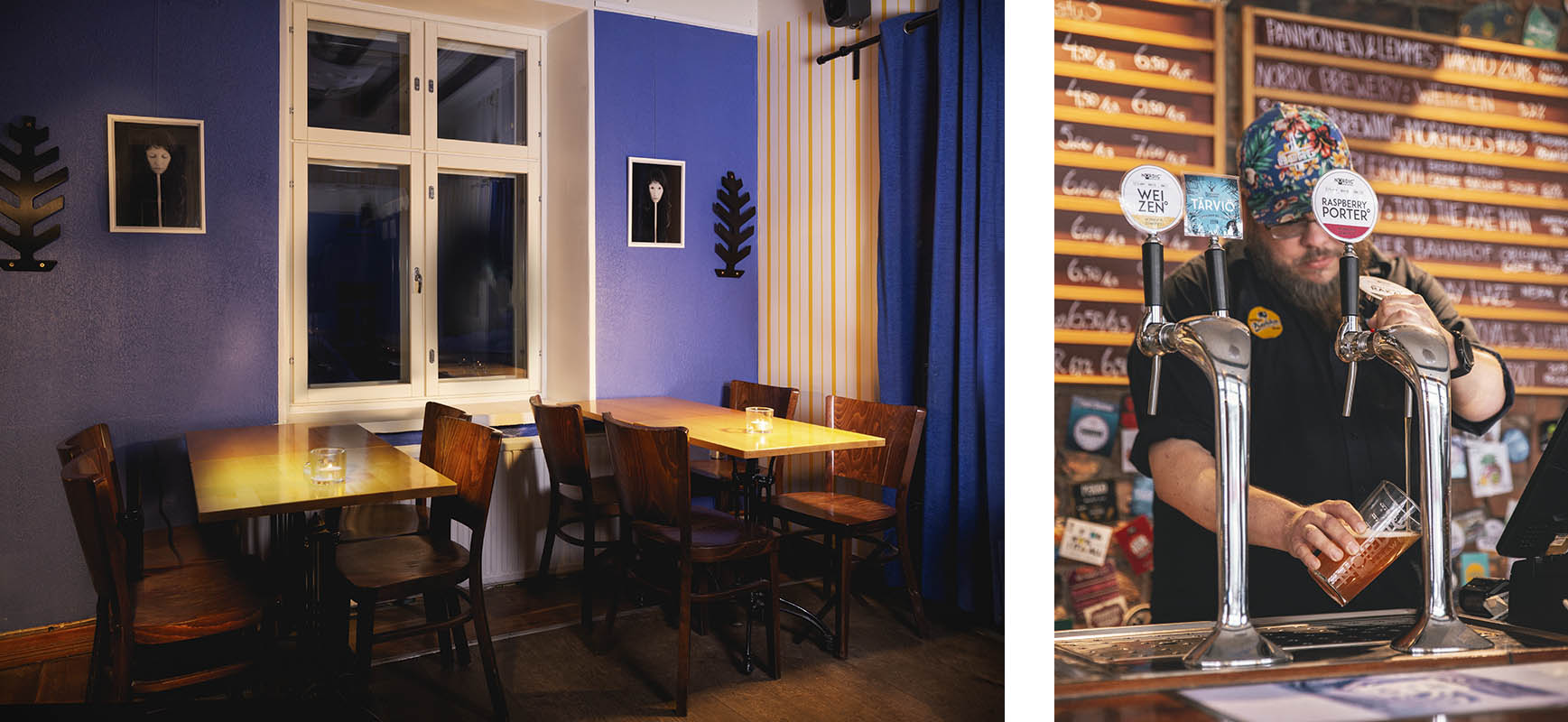 Nordic choices
Gastropub Nordic is loyal to its name behind the bar and in the kitchen; the drinks and food menus both contain many Nordic specialities, served in the pub's own style. "We specialise in Nordic drink and food culture. Our taps are packed with beers for all tastes, and if you don't know where to start, we'll always give you a sample. Our staff is there to help you, and they know our selection thoroughly, so just ask."
Beer is sold in many different sizes, starting from 100 millilitre, which enables you to taste many different flavours during your visit. The bar also offers a good selection of ciders, both on tap and on bottles, as well as wine and non-alcoholic drinks.
All those lovely beers and ciders make you hungry of course, which is not a problem at Gastropub Nordic. "Our kitchen delivers tasty dishes for both smaller and larger appetites every day until midnight," Aro continues. "We aim to offer quality food – there are many familiar dishes with a special Nordic twist." The menu has a good selection of tasty snacks and starters, as well as delicious salads for when you are not quite as hungry.
The generous mains include specialities like the house hamburger, Norger, which gets its Nordic twist from tar mayo and the hand-made house pickles. Other popular dishes include the Norger served with a pike pattie – it does not get more Nordic than that! – and Ruisreino, which is oven-toasted, traditional Finnish rye bread, served with succulent toppings of the customer's choice. Both the Norger and Ruisreino are available as vegetarian or vegan too.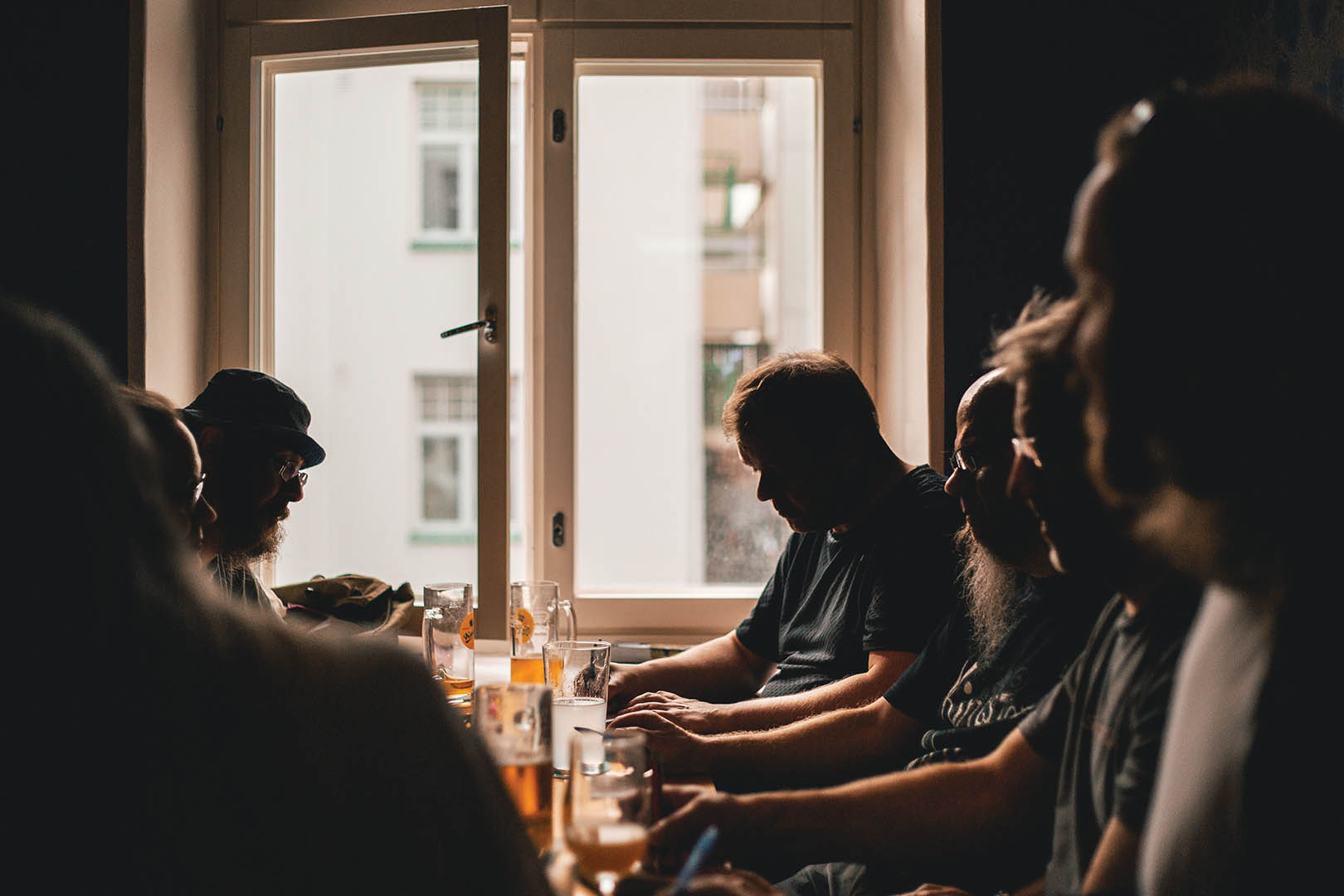 As many guests stay for the whole evening, there is a variety of board games at the pub. Both Finnish and English magazines are available for those who want to enjoy some quiet time on their own, and you can test your general knowledge at the weekly pub quiz on Wednesdays. "We believe in authentic, true customer service. We enjoy working here and meeting our guests, and we want to pass on that feeling to everyone and make every visit a special occasion," Aro says, adding that the pub stays open until 2am every day. "Many guests come here for a quick visit but end up spending all evening with their friends or by themselves, just relaxing and enjoying their drink and food."
Subscribe to Our Newsletter
Receive our monthly newsletter by email