Gense: Passing through the hands of generations
By Signe Hansen | Photos: Gense
For more than a century, Gense has been one of the leading providers of cutlery in Scandinavia. Combining design and functionality, the Swedish-founded company has been passed through the hands of generation after generation.
It is rare to find a company that is as focused on cutlery as Gense. Founded in Eskilstuna, Sweden, in 1856, the company began producing silver cutlery in 1915. In 1930, the production of stainless steel cutlery began and, in 1975, Gense opened in Denmark. "Many people buy our cutlery because they've seen it at their parents' or grandparents' place – it's full circle," explains Jesper Hansen of Gense Denmark. "Most of our bestsellers in Denmark are
cutlery sets that have a long history; they have been made in Denmark for more than a century and became part of Gense following mergers in the 20th century."
While most companies producing cutlery today do so as part of a larger production of interior design and kitchenware items, Gense has retained a firm focus on cutlery production. In doing so, the company has gained not only a wide customer base across Scandinavia, but also the title of Purveyor to the Royal Court of Sweden.
Classic design
Through the years, Gense has never aimed to reinvent the concept of knife and fork, but has rather maintained a steadyfocus on creating cutlery of exclusive design and quality. The majority of Gense's products are therefore designed either by one of the company's own designers, or by designers with royalty deals. "We invest a lot of time and resources into creating a unique design – it's not just a matter of finding a standard cut and stamping our
logo on it. This is why our cutlery is typically bought by people who want to be a bit special, to have something that all their neighbours don't necessarily have," explains Hansen. "Cutlery is not a hugely complex product, but it's also about providing products of a high quality and about providing a good service to both our traders and our end-users."
Big knives and new colours
One of Gense's best-selling ranges in the Danish market is the Gense Old Farmer grill cutlery, which has recently been expanded with the Old Farmer XL grill knife. "We must admit that, traditionally, it's women who make the decisions when it comes to cutlery, but with our new XL grill knife we have managed to catch the attention of the men – so it's just a question of whether their wives will allow it," Hansen jokes. "However, despite many people
being a bit intimidated by the size, most have come back to us telling us how much better the grip and cut is. They really love it and use it for everything, from pizzas to burgers."
Another newer addition to the market is coated cutlery, which allows buyers to choose a cutlery that stands out not just in design and quality, but in colour as well. "We were some of the first ones out with a black coated cutlery in 2012, but back then, actually, people weren't quite ready. So it took a couple of years before we started selling, and then the rest of the market quickly followed," says Hansen.
Indeed, while cutlery has, admittedly, not gone through radical changes through the last century, small innovations, quality designs, and a constant presence have ensured that Gense has continued to be passed through the hands of generation after generation.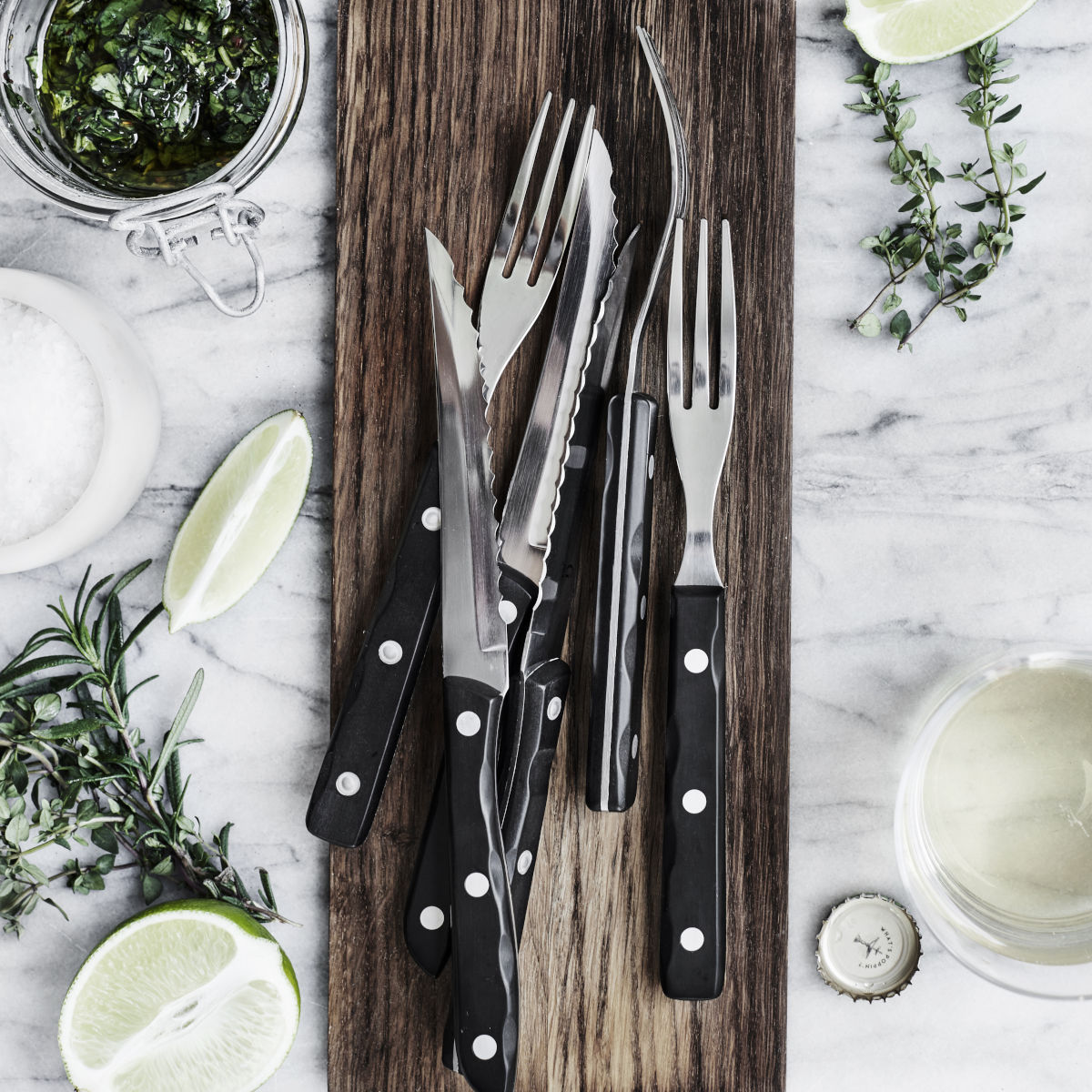 Subscribe to Our Newsletter
Receive our monthly newsletter by email