Glimakra of Sweden: Aesthetics meet acoustics
By Emma Rodin | Photos: Kimme Persson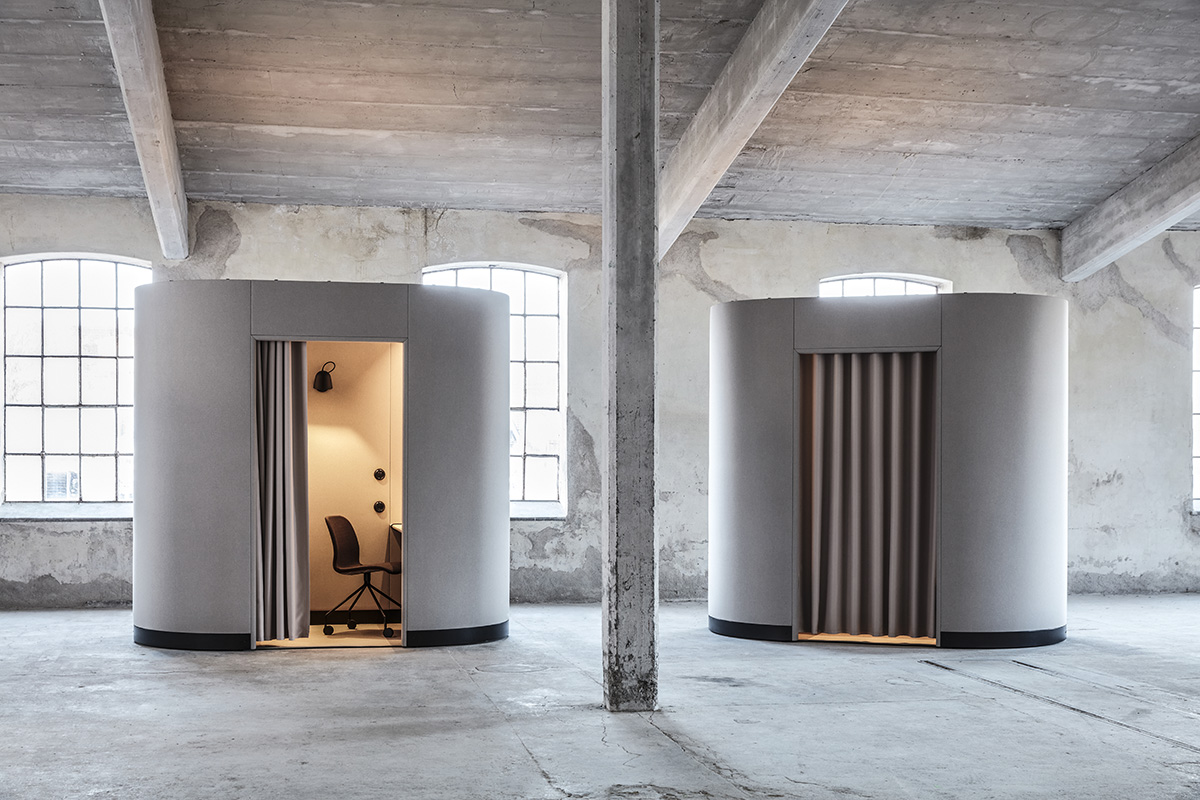 Glimakra of Sweden's acoustic designs have the power to completely transform a room. But perhaps the real beauty lies in the subtlety of it all: when great design meets perfect function, the practical benefits are nicely tucked inside good-looking aesthetics.
Set up in 1948, Glimakra of Sweden initially manufactured handlooms, but eventually pivoted to interior products for public spaces – though made with the same care and craftsmanship. Today, the company has the biggest range of floor and table screens in the industry, attending to every acoustic need. All products are manufactured in the company's own factory in the Swedish village of Glimåkra and each step of the supply chain is carefully monitored by its team.
"It's fascinating how a sound-reducing function can be incorporated in furniture where it's least expected," says product manager Kari Pylkkönen. "We've only just started exploring this lane and will launch plenty of exciting news in the coming years."
Inspired by the forest
The most important aspect of Glimakra's products is that they are tested acoustically by an expert in the field to help each space reach its full potential. An office, for instance, needs furniture and interior elements with varied levels of acoustics. Great examples of this are the new BuildUp Pods and Pavillions created in partnership with design studio Kauppi & Kauppi. The brief was to deliver a vision for a meeting room of the future. So, Kauppi & Kauppi took inspiration from Glimakra's surrounding forest and glades – a place that's quiet, yet never fully silent – aiming to capture their sense of wellbeing and calm.
"We wanted to create open and welcoming meeting spaces that encourage focus," explain Kauppi & Kauppi co-founders, Nina and Johan. The fact that the BuildUp Pods and Pavillons are also easy to set up and move around is a bonus, but an important aspect from a sustainability point of view as well. The series has proven successful inside as well as outside of the nation's borders. It has also earned numerous design awards for its clever way of marrying acoustics with aesthetics.
"For us as designers, it feels incredibly rewarding to collaborate with a company that operates a genuine, local wood-production project that we can make use of in our products. Not to mention Glimakra's strong competence within acoustics," conclude the Kauppi & Kauppi duo.
Web: www.glimakra.com Instagram: @glimakra.of.sweden
Subscribe to Our Newsletter
Receive our monthly newsletter by email