goSaimaa
Clean, calm and quiet combined with great activities
By Mari Koskinen | Photos: goSaimaa Ltd
Lake Saimaa has quickly become a must for anyone who enjoys easy travelling, unforgettable landscapes and great activities – without queues or traffic jams. What makes the area stand out is its authentic local experiences, easy access to the services and unique nature.
Saimaa is now a trending destination for both international and Finnish tourists who want to nourish their soul and wellbeing and stay away from the busy and noisy metropoles. When you look at the map, it seems that the area is covered by more water than land. There are four towns, Lappeenranta and Imatra in the south and Savonlinna and Mikkeli in the north, and over 13,000 islands in the region.
"The area is easy to reach as it is just about 200 kilometres – or two hours – from either Helsinki or St. Petersburg," says Juha Sorjonen, chief of brand and marketing officer at the destination marketing company goSaimaa Ltd. "You can travel here easily by car, bus or train without any fuss or traffic jams. And another advantage of leaving the metropolitan area and travelling to Saimaa is the price level; here, you get more value for your money."
The castle hotel Scandic Imatran Valtionhotelli is situated right by the Imatrankoski rapids.
Another big bonus for travellers is the Lappeenranta airport, located just two kilometres from the city centre. The small and smoothly operated airport offers visitors easy and convenient access to the local services, whether it is a hotel, a cottage, or the railway station with great connections even to St. Petersburg. There are direct international flights to Lappeenranta from major European hubs like Berlin, Milan, Budapest, Thessaloniki and Athens.
Lappeenranta is situated right at Lake Saimaa. Photo: City of Lappeenranta
There is also a variety of high-quality accommodation options in the area. You can choose from top-level hotels or spas, fantastic farm stays, cosy B&Bs or fully-serviced camping sites. Another great way to enjoy the lake is staying at a traditional Finnish cottage. The cottage gives you a peaceful hide-away, from where you can make excursions to the sights and activities, all within easy reach. "Many travellers like to stay here and make daytrips to, for example, St. Petersburg, or other destinations in the area," says Sorjonen.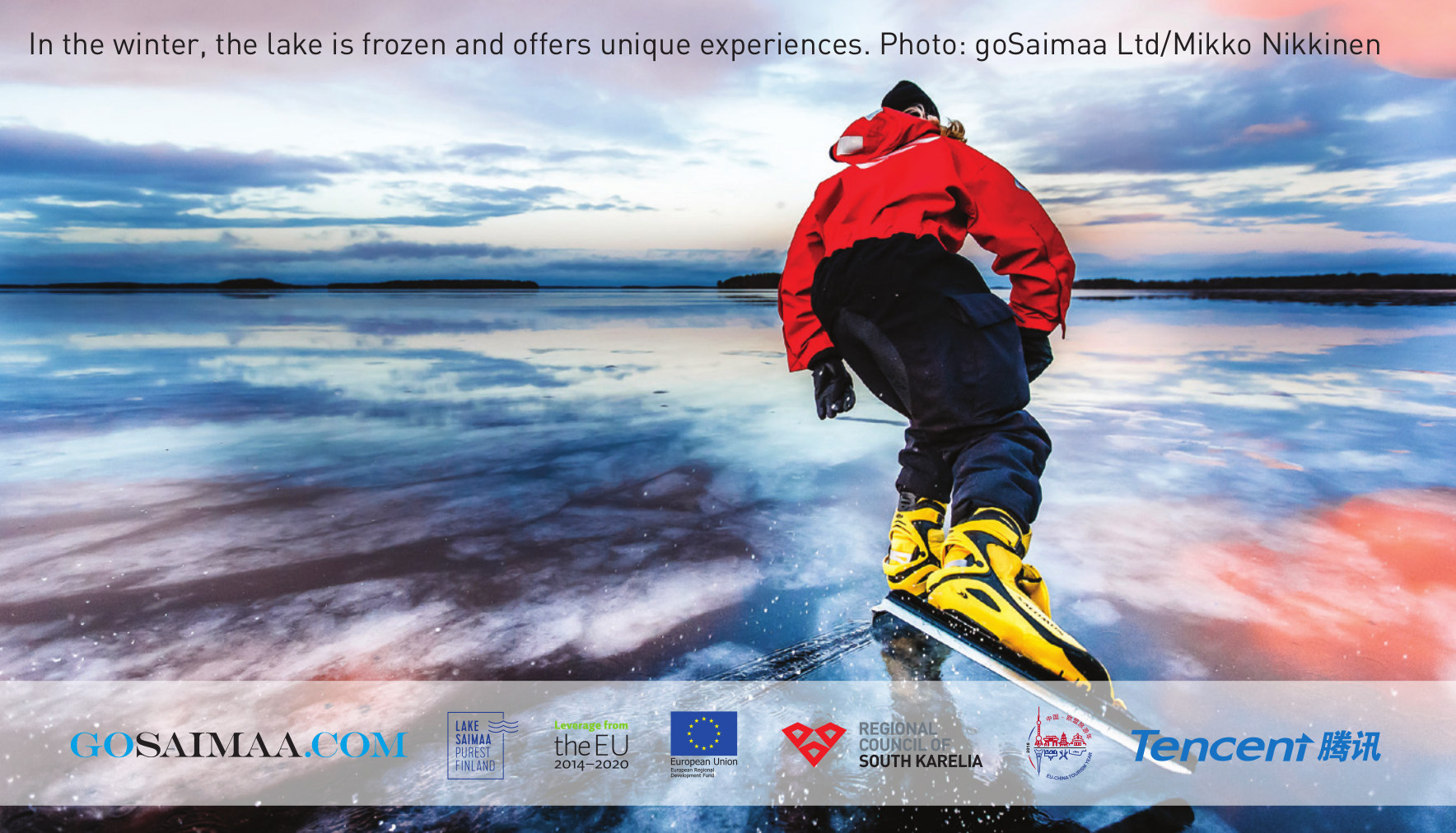 Just relax, or get adventurous
Some people arrive in the area to relax and enjoy the fresh air and water, and the Saimaa region gives the perfect opportunity for that, while others are looking for cultural highlights or outdoor action. The local cultural events include, among other things, concerts, an annual ballet gala and an international theatre festival. The oldest attraction in Finland is the Imatrankoski rapids; the daily show of the magnificent rapids is a popular event every summer.
When you want to get away from the city, there is plenty to do in the small villages in the area, which are easily accessed by car or even by bikes. There are local events like charming village festivals, farmer's markets and summer night dances at local dance pavilions. Farmer's markets and local restaurants offer many local delicacies, like famous Karelian pies, clean fresh-water fish, traditionally baked bread, and clean, locally-produced grains and vegetables.
The pure and peaceful forests of Lake Saimaa offer opportunities for adventures too. You can go on a shorter hike along the marked routes or do a longer hike with a tent and camp in the forest. If you want to get on wheels, you can rent a bike and cycle in the beautiful Lake Saimaa landscape. For the motor sport fans there is Imatranajo, the international road racing cup, organised in the streets of Imatra in June.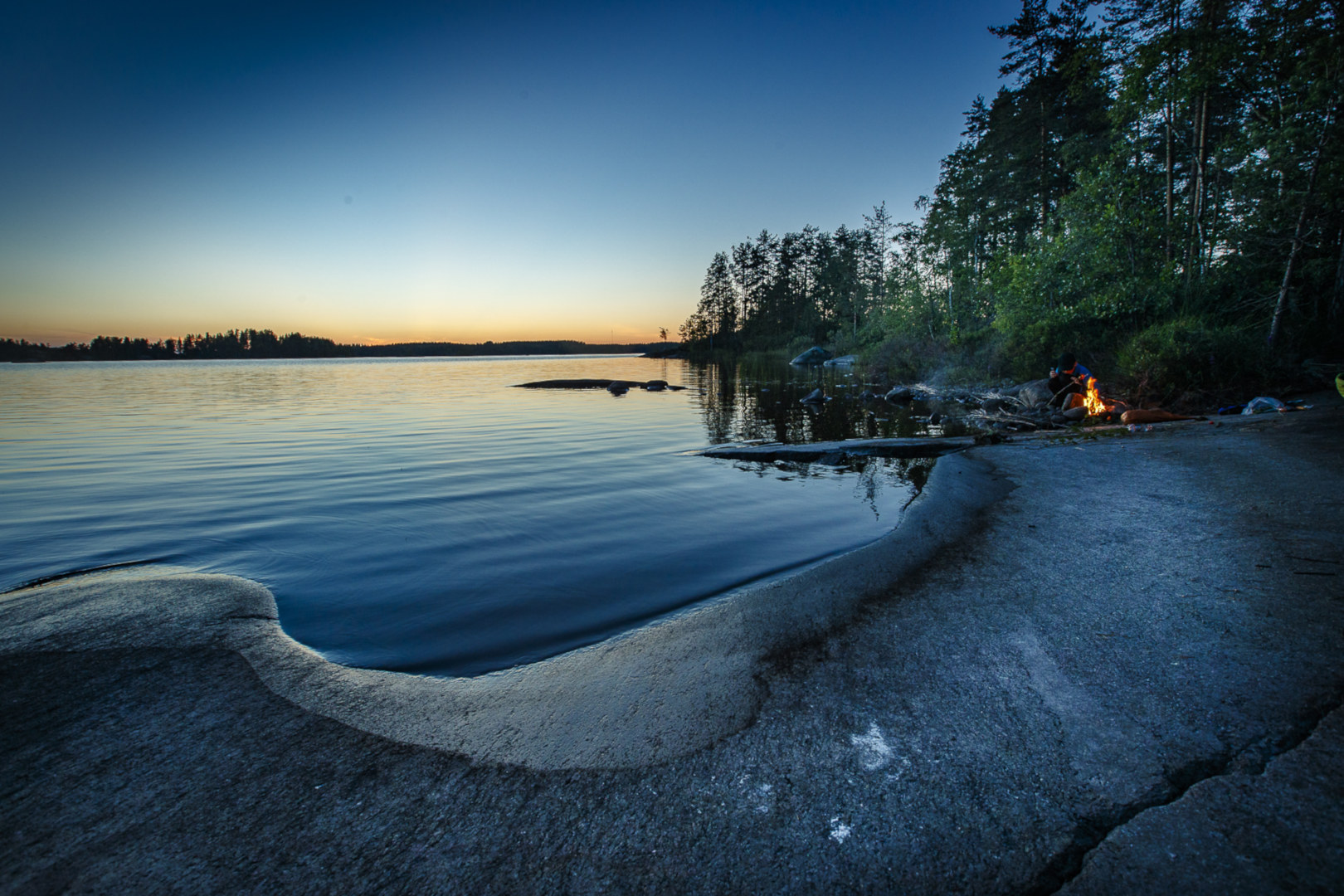 Calm and quiet combined with great activities are the keywords at Lake Saimaa. Photo: goSaimaa Ltd/Mikko Nikkinen
Lake Saimaa gives a unique opportunity for water activities. "The cruises along the Saimaa Canal give travellers a stress-free way to enjoy the picturesque sights of Saimaa," Sorjonen says. If you want to explore the lake more closely, you can rent a canoe and explore the lake quietly at you own pace, or on a guided tour. There are many beautiful beaches and you can go on a fishing trip, or just rent a boat for yourself. "Most of our events and activities are suitable for all ages, including children and seniors," Sorjonen adds.
"Our authentic experiences also include unique excursions, where you can visit the locals at their cottage, where they show travellers their knowledge of the Finnish cottage culture and how to connect with nature," Sorjonen explains.
The area does not quieten down for winter, either. As nature gets dressed up in its winter gear, it reveals completely new opportunities. The versatile skiing routes make cross-country skiing a relaxing way to exercise, for example. The Imatra Spa Resort features a first-snow track as its speciality, complete with snow from the previous winter season. There are also guided ATV-safaris on the weekly programme. When it gets freezing, you can go skating on the lake, ice-fishing or even – if you have what it takes – ice swimming!
Web: gosaimaa.com
Facebook: LakelandFinland
Instagram: @gosaimaa
Subscribe to Our Newsletter
Receive our monthly newsletter by email