Göteborg Book Fair: Stories that change the world
By Linnea Dunne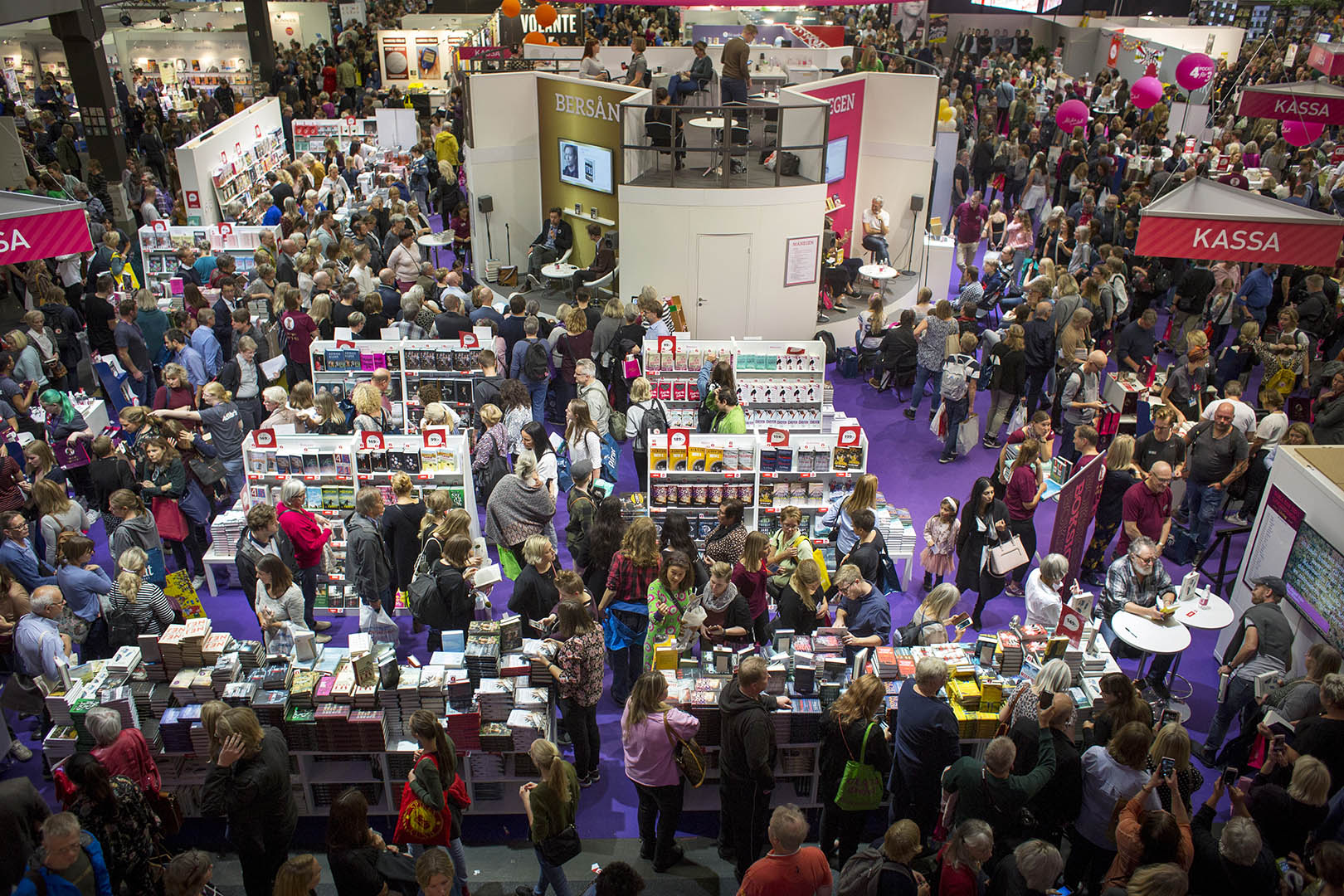 It's not the biggest book fair in the world, but from a book lover's perspective, Göteborg Book Fair is probably the best. Boasting hundreds of fascinating seminars, a keenness on nuanced debate, and an atmosphere that brings readers and authors together, this is literature lover's paradise.
"We really believe that literature and reading make a difference, that through education, we can develop society and strengthen democracy," says Frida Edman, director of Göteborg Book Fair. "Everyone who works here is passionate about the written word. Much like travelling allows us to experience different places and cultures and meet people we would otherwise never meet, we believe that stories do the same."
The fair, which is in its 35th year this year, rests on three pillars. The first is a programme of seminars, which enables new, unique meetings between readers and authors, and between authors and facilitators in conversation on stage. The second is the fair exhibition itself – a bustling space of open stages, themed exhibitions, book sales and a relaxing garden space. Thirdly, there is the Rights Centre, a pure business space just for literary agents and publishers to buy and sell rights.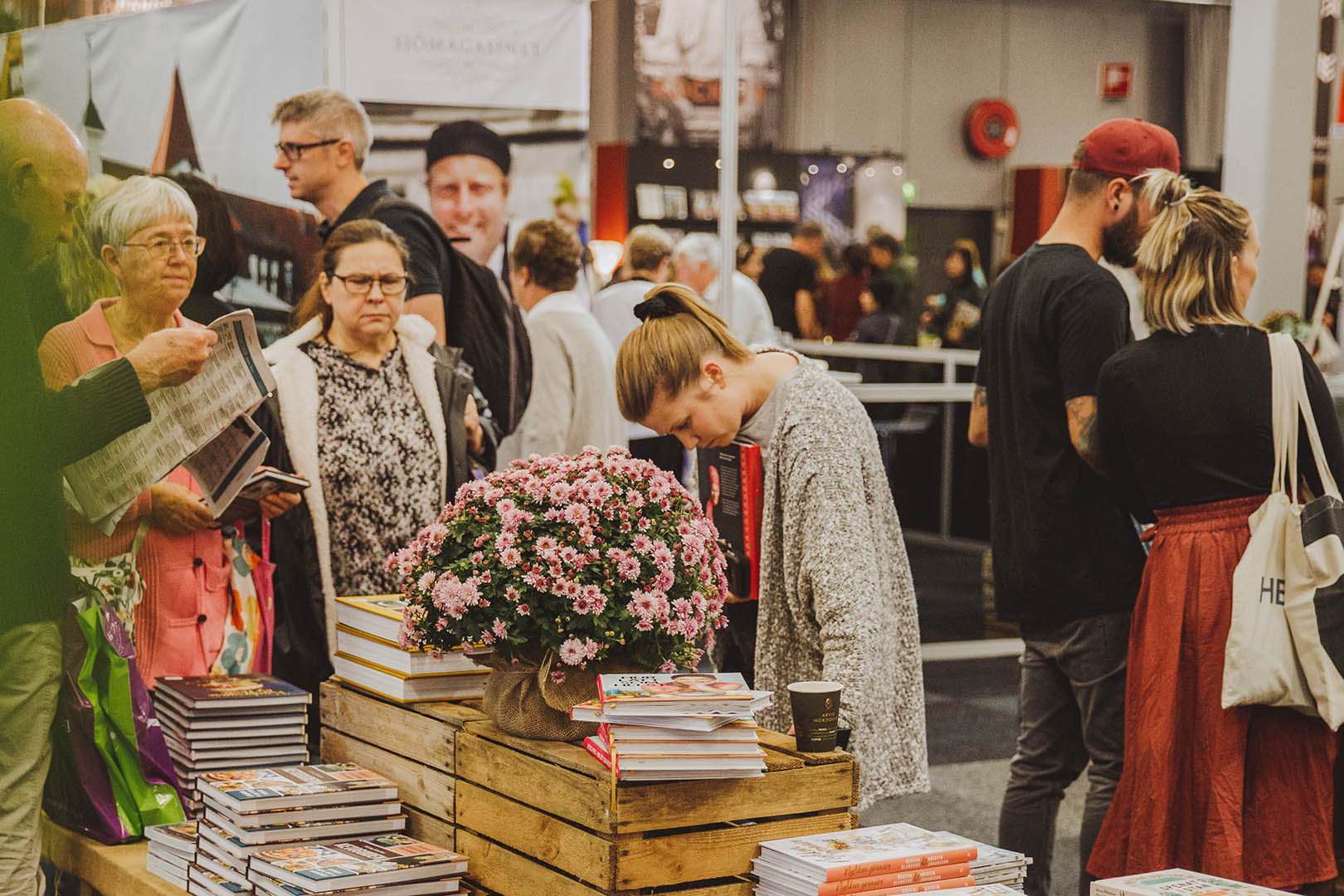 The latter is perhaps what most people associate with the idea of a book fair, and indeed what many book fairs around the world are really all about. Göteborg Book Fair, however, while relatively small, is inspiring other players to look beyond trade. "From the get-go, it's been our goal to inspire everyone from the book-loving public to librarians and teachers," Edman explains. "That meeting between authors and readers is absolutely crucial. What you'll find as you stroll through the fair is that not just authors but also journalists, editors and politicians are incredibly accessible to you. There's a certain atmosphere… If you're a crime lover, you might head for the crime area, but on the way you are sure to discover something new to you, meet a new author, discover a new book or stumble upon a talk on a stage somewhere. Really, it's much more like a festival."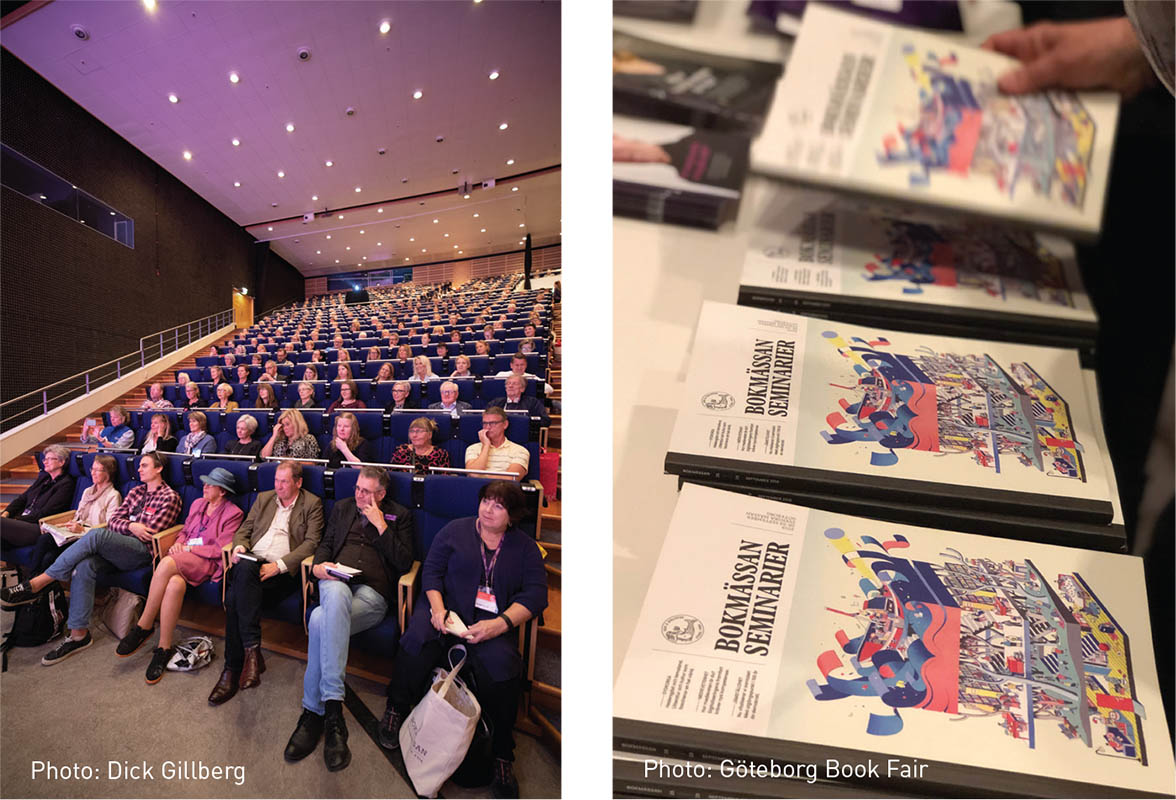 Exploring South Korea
Every year, Göteborg Book Fair picks a Guest of Honour in the form of a country that provides the framework for the programme. This year's honourable nation is South Korea, a country that is very relevant and interesting right now for a number of reasons, according to Edman. "Sweden and South Korea celebrate 60 years of diplomatic relationships this year, but South Korea is also very much on the rise in terms of culture," she explains. "The food is influencing all of Europe right now, for example, and we see a lot of young women doing really well in literature."
As a visitor, you'll pick up on South Korean influences across the board, from seminar topics to flavours at the food outlets. Subjects including education, migration, and social-historical-public trauma will be discussed with academics and writers from South Korea, Sweden and beyond, and a number of talks also touch on themes around feminism and gender equality.
The latter corresponds with one of two sub-themes at this year's fair: media and information literacy (MIL), and gender equality. "These are examples of how the book fair mirrors the times we live in and how we raise current issues and conversations. Media information literacy is a huge issue globally, and it's getting increasingly difficult to navigate our information society – but also increasingly important, not least for librarians and teachers whose job it is to educate on this," says Edman, adding that the fair is collaborating with UNESCO, whose MIL conference takes place during the book fair, bringing together representatives from a range of nations. "Gender equality, meanwhile, is perhaps more important than ever, and we'll be putting on very nuanced conversations on subjects including #metoo and its consequences. It's incredibly fascinating."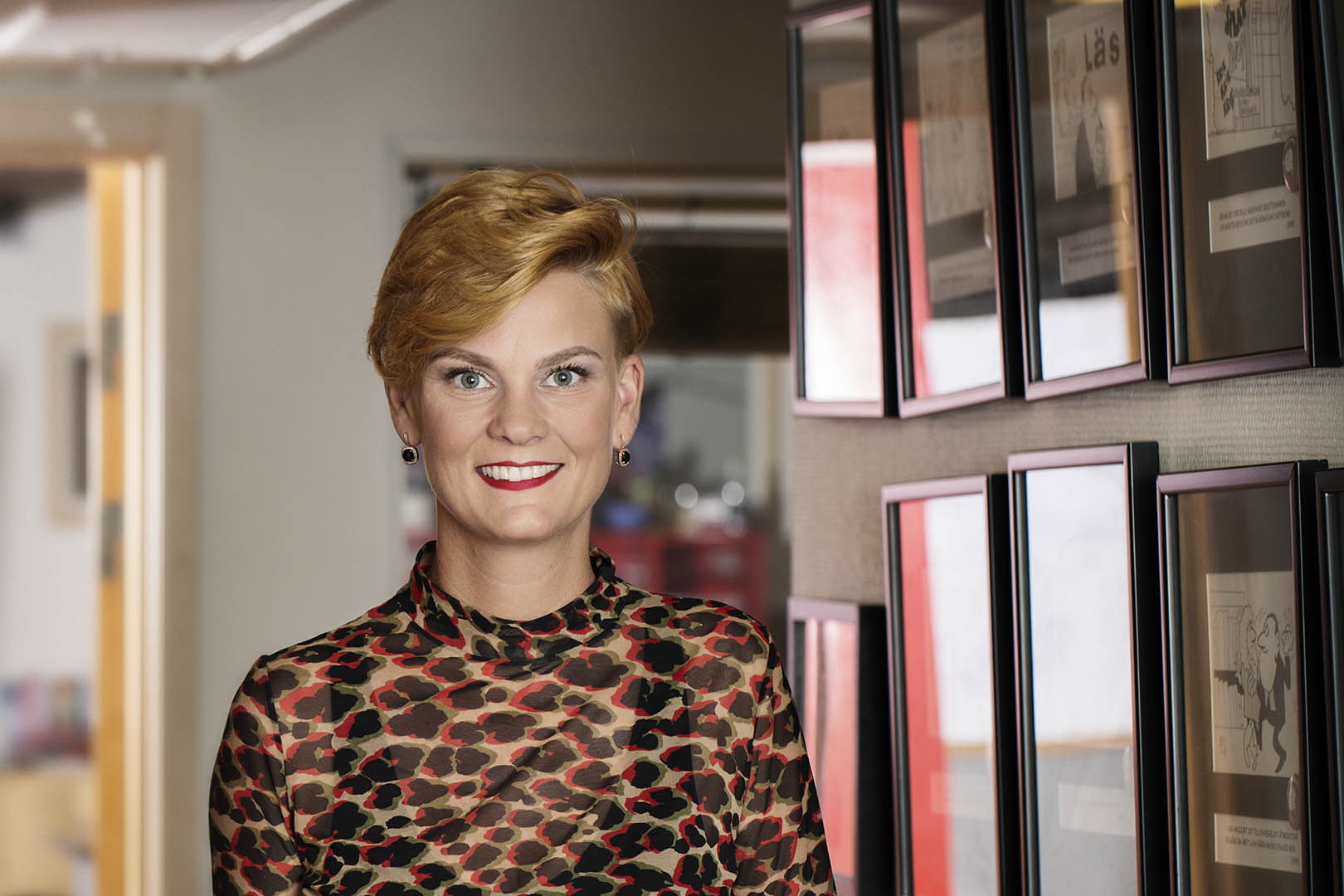 A who's who of the literature scene
With 4,000 events, 325 seminars, 1,000 journalists in attendance and more than 800 exhibiting companies and organisations, Göteborg Book Fair truly is a paradise for literature lovers. A ticket gives access to not only stalls and talks, but also the unique atmosphere of a place where people of all ages and backgrounds come together to explore, share and learn – all in the name of a great story.
Edman is personally looking forward to welcoming author Markus Zusak, whose novel The Book Thief – which sold 16 million copies and was translated into 40 languages – she loved, and mentions this year's new stage – the feel-good stage – where among others acclaimed author David Nicholls will participate. Among other highlights are UK feminist extraordinaire Caitlin Moran and American novelist Siri Hustvedt, today one of the world's most respected authors. All in all, the programme is a real who's who of the Nordic literature scene, with star-studded additions from across the globe, making for an inspirational, educational and memorable weekend in Gothenburg.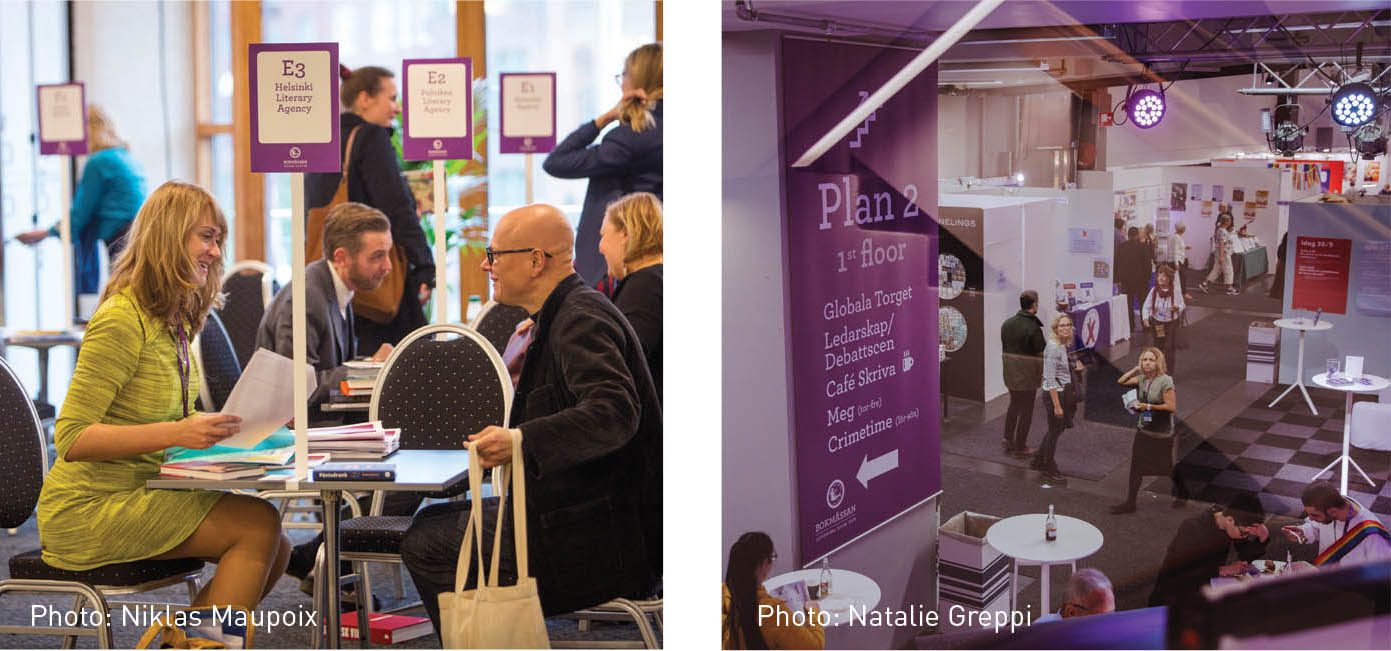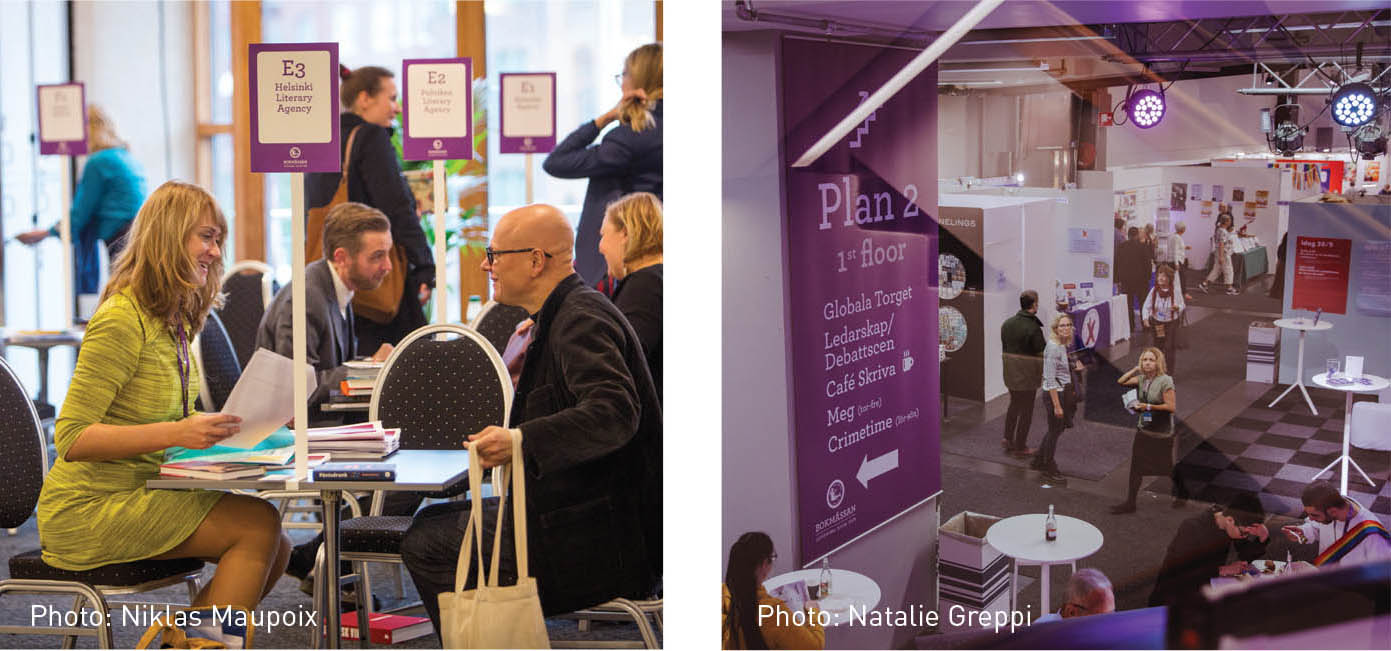 Göteborg Book Fair in numbers: - 85,000+ visitors - 1,000+ accredited journalists - 11,000 square-metre exhibition area - 40 countries represented - 800+ exhibiting companies and organisations - 120 international participants - 325 seminars - 4,000 events - 20 stages and themed squares Göteborg Book Fair takes place at The Swedish Exhibition & Congress Centre in Gothenburg on 26-29 September 2019. Web: goteborg-bookfair.com Facebook: BokmassanGbg Twitter: @bokmassanGbg Instagram: @bokmassan
Subscribe to Our Newsletter
Receive our monthly newsletter by email