Gourmet Olie: Simply the best: Gourmet rapeseed oil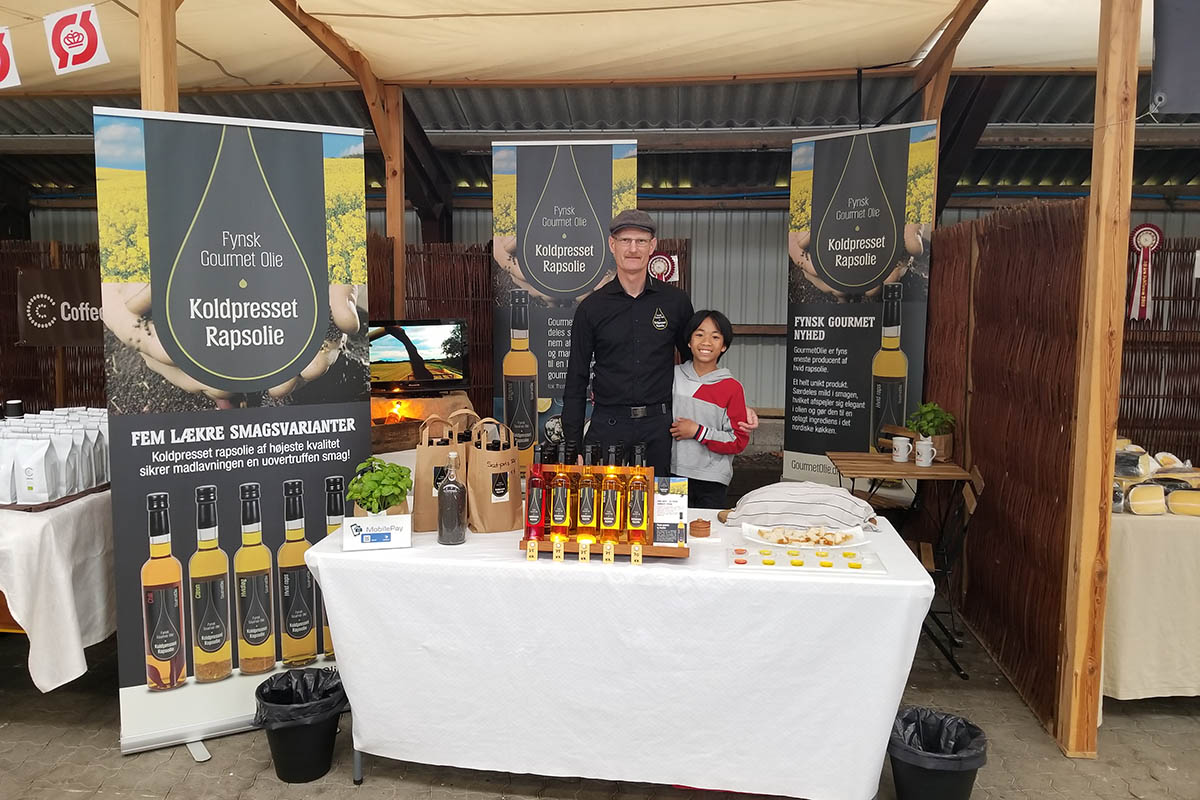 In late spring and early summer, Denmark's countryside erupts into a glorious yellow celebration. Rapeseed seedlings shoot towards the sun, growing a metre tall in a matter of weeks. Though rapeseed is Denmark's and Europe's most important oil crop, it has long been forced to play second fiddle to its oily Mediterranean cousin, the olive. Spearheaded by farmers such as Peter Lerche-Simonsen, rapeseed oil is now finally taking centre stage in the Nordic gourmet kitchen, thanks to its local sustainability, flavour and health benefits, including high levels of Omega 3 and 6.
TEXT: LOUISE OLDER STEFFENSEN | PHOTOS : PETER LERCHE-SIMONSEN/GOURMET OLIE
MAIN IMAGE: Peter Lerche-Simonsen
Peter Lerche-Simonsen founded Gourmet Olie in 2016 in order to produce the best oil possible. "The timing was right," he says. "People are becoming much more aware of where their food comes from, realising the value of locally grown, high-quality ingredients." As the fourth generation of his family at the massive Eskelund Farm on Funen, he knows what he's talking about. "For a long time, farmers have been forced to squeeze out every last drop of every single crop and acre in order to make a profit. Now, thanks to consumer support, we farmers finally get to go back to producing the best instead of the most."
Top crop
Lerche-Simonsen set up Gourmet Olie as an experiment. "Finally, I had the chance to nurture a crop right from seed to the finished, bottled-up product, and to talk directly to the consumers about this passion of mine. There's a growing movement of canteens, restaurants, consumers and community networks such as Madværket looking for better, healthier, local ingredients. And these products really are better – for the consumer, for the farmers and for the environment. They cost a little more, but you get much more for your money."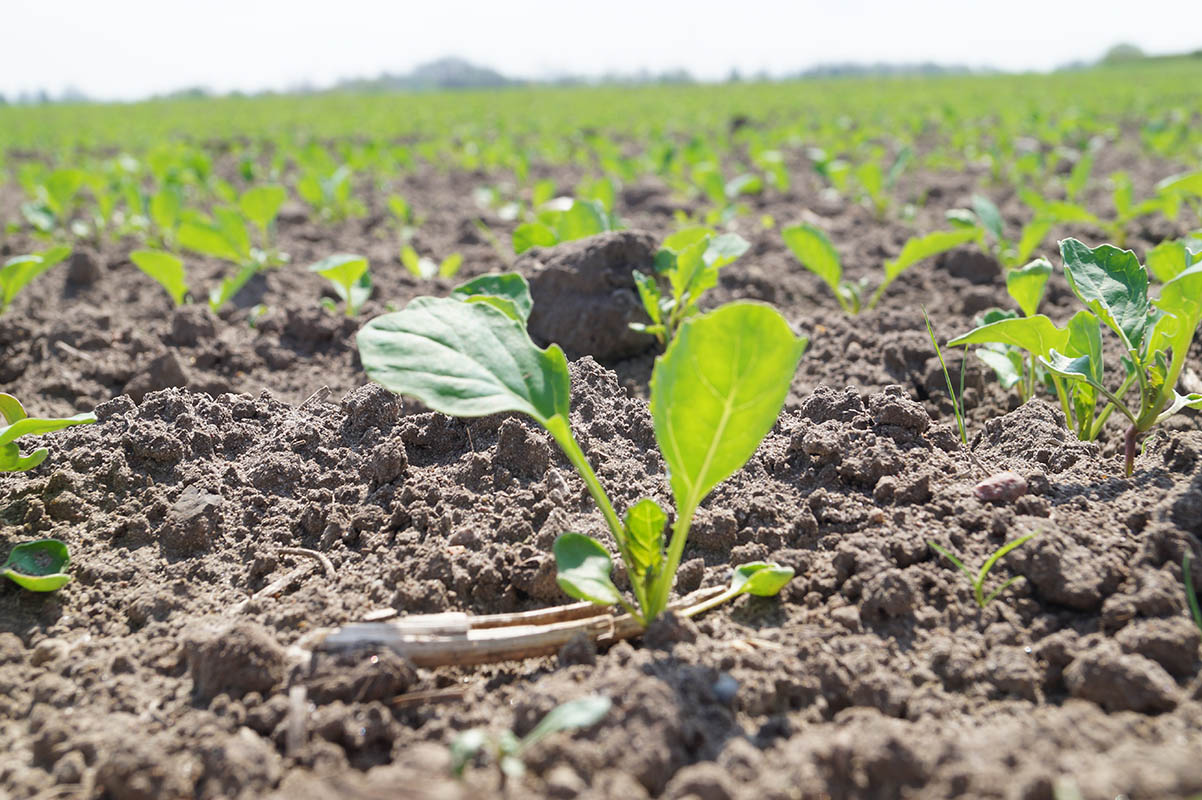 Eskelund's rapeseed begins its luxury life with an unusually long ripening process, before undergoing cold pressing at lower temperatures than normal. For each litre of Gourmet Olie, four rather than the traditional three kilogrammes of rapeseed are pressed. All three stages result in a slightly lower final output; however, the bitter, distasteful parts of the plant are not transferred, leaving behind a much purer, milder-tasting oil, which professional chefs have likened to the very best olive oils.
To top it off, Lerche-Simonsen has started growing white rapeseed, which is more resistant to pests and doesn't possess the bitterness of yellow rapeseed. "It's a cruciferous vegetable, which means you can eat it – it's lovely. I hope to sell a pesto from it one day, and for patchworked fields of white and yellow." For now, we can enjoy all the benefits of yellow and white cold-pressed Gourmet Oil, as well as chili, garlic and lemon-flavoured spin-offs, available online.
Web: www.gourmetolie.dk
Facebook: GourmetOlie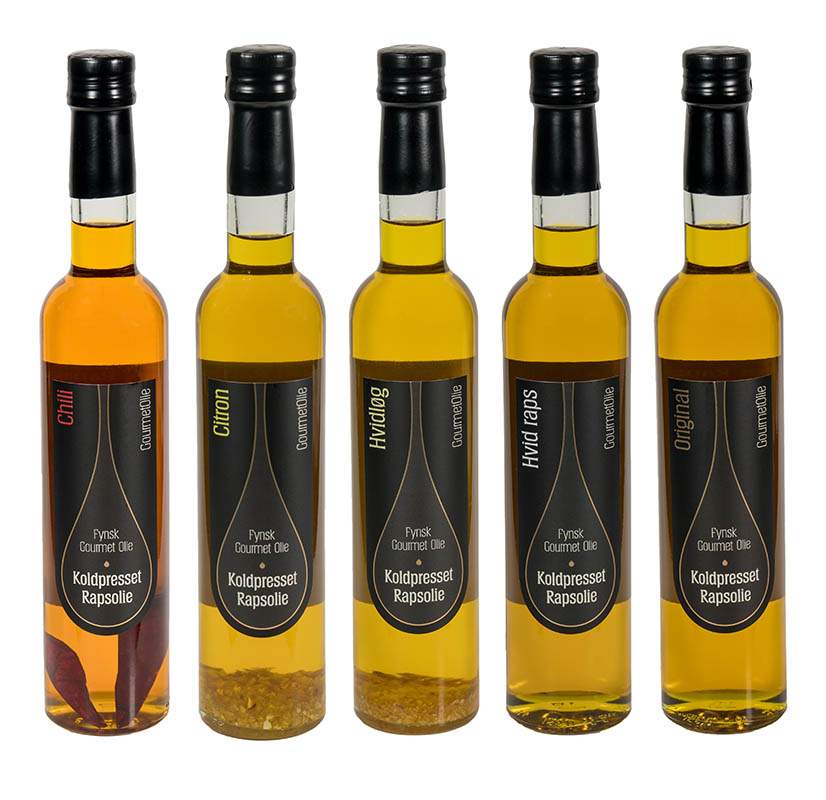 Subscribe to Our Newsletter
Receive our monthly newsletter by email