Graff Brygghus: Brewing above the Arctic Circle
Text: Malin Norman | Photos: Graff Brygghus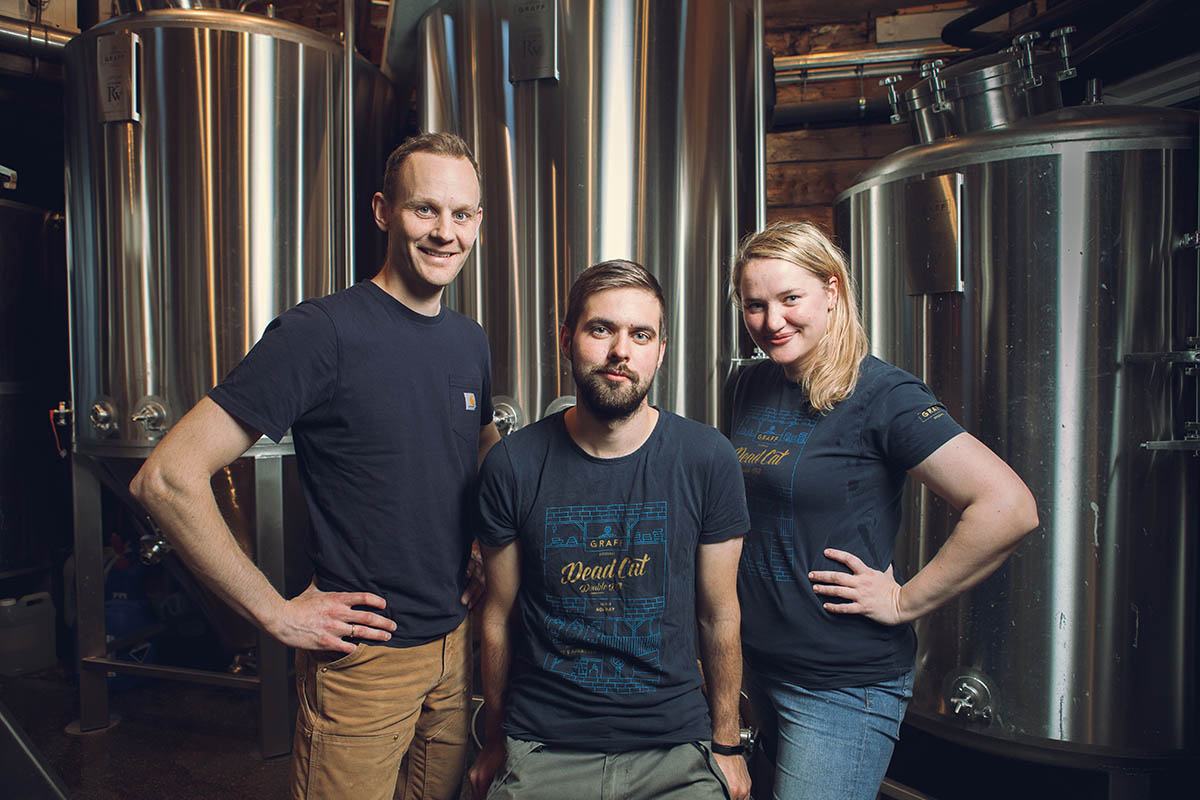 N orway has a thriving craft beer scene, and one of its brightest stars is Graff Brygghus. This brewery in Tromsø is the creator of tasty beers such as the celebrated Dead Cat Double IPA and the delicious bourbon barrel-aged Christmas beer.
Located 350 kilometres above the Arctic Circle in Tromsø, Norway, is Graff Brygghus. It was established in 2015 by Martin Amundsen and Marius Graff in an old building that had been in the Amundsen family for three generations.
The founders met a few years earlier. Graff was a dedicated homebrewer already from the age of 15, and Amundsen had a fascination with craft beer. "Our backgrounds were different, but we soon realised that we had a shared dream about starting a craft brewery," says Amundsen. In 2014, Graff spent some time in Portland Oregon in the USA, brewing on different systems, before they ordered the brew set-up, a seven-barrel system from Portland Kettle Works. It was delivered in August 2015, and the brewery opened shortly after.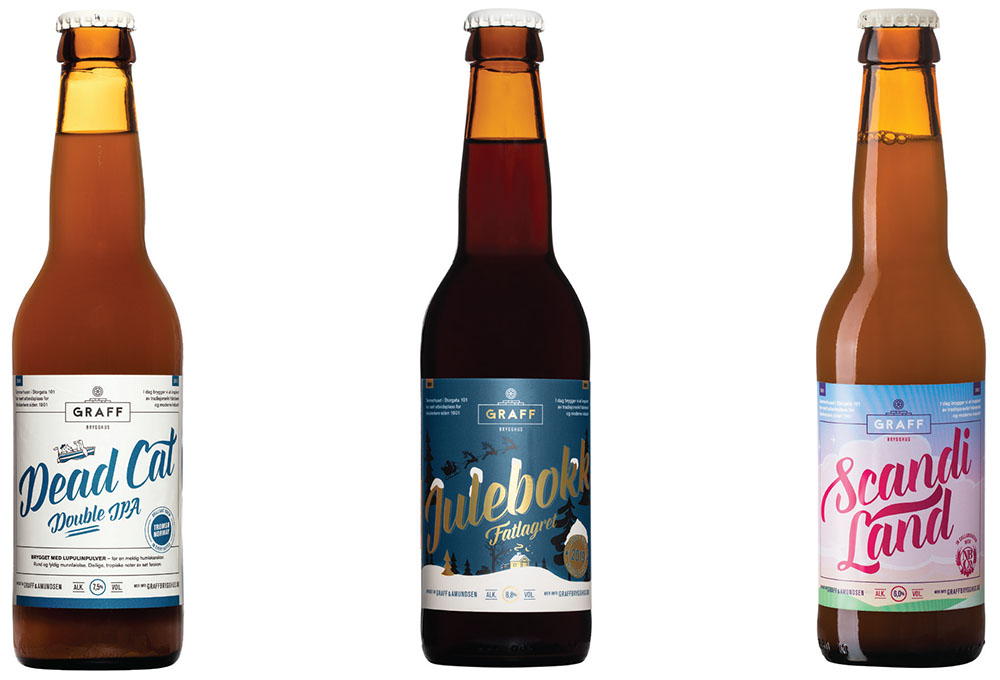 Inspiration from modern American beer
"We find inspiration in the Portland beer scene," confirms Amundsen. "We love the modern American beer culture, the openness between breweries and the styles of beer – balanced and with heaps of flavour. These are also the type of beers we are known for."
Dead Cat Double IPA (7.5%) is the brewery's most popular beer. It is powerful and hoppy, yet balanced and smooth, with heaps of tropical goodness. Impressively, Dead Cat is a finalist in the prominent award Det Norske Måltid ('The Norwegian Meal') 2019, in the sub-category Beer of the Year, with the final taking place in January 2020. Established in 2008, this award celebrates the best food and drink products in Norway.
Other popular beers are the Pilsner and the various New England IPAs, as well as the Christmas beers. For instance, Fatlagret Julebokk (8.8 per cent) is a delicious Bourbon barrel-aged version of Julebokk. This one is even more intense, with aromas of vanilla, oak, dried fruits and caramel, perfect for cold winter days. These brewers are continuously experimenting with new beer styles: for example, they have more IPA versions on the go right now and more beers currently ageing in barrels.
Focusing on quality and expanding production
Graff Brygghus produces great, tasty beers with a focus on the best quality. "We bought the system from Portland Kettle Works in order to achieve the quality that we want," explains Amundsen. "Dead Cat Double IPA has to taste the same every time we brew it – having a high and consistent quality is key."
After four years in the old brewery, Graff Brygghus has recently moved to new facilities. "In the new facilities, we can produce larger quantities of our standard beers, and we will have more space and time to experiment with, for example, barrel-ageing," says Amundsen. So, expect more exciting and tasty beers from this brewery.
Graff Brygghus also offers guided tours and tastings at the brewery. If in the area, take the opportunity to have a look around and taste some of the beer.
Web: www.graffbrygghus.no Facebook: graffgrowler Instagram: @graffbrygghus
Subscribe to Our Newsletter
Receive our monthly newsletter by email