Greenland National Museum and Archives: Up close with Greenland's past
By Tina Nielsen | Photos: Greenland National Museum and Archives 2021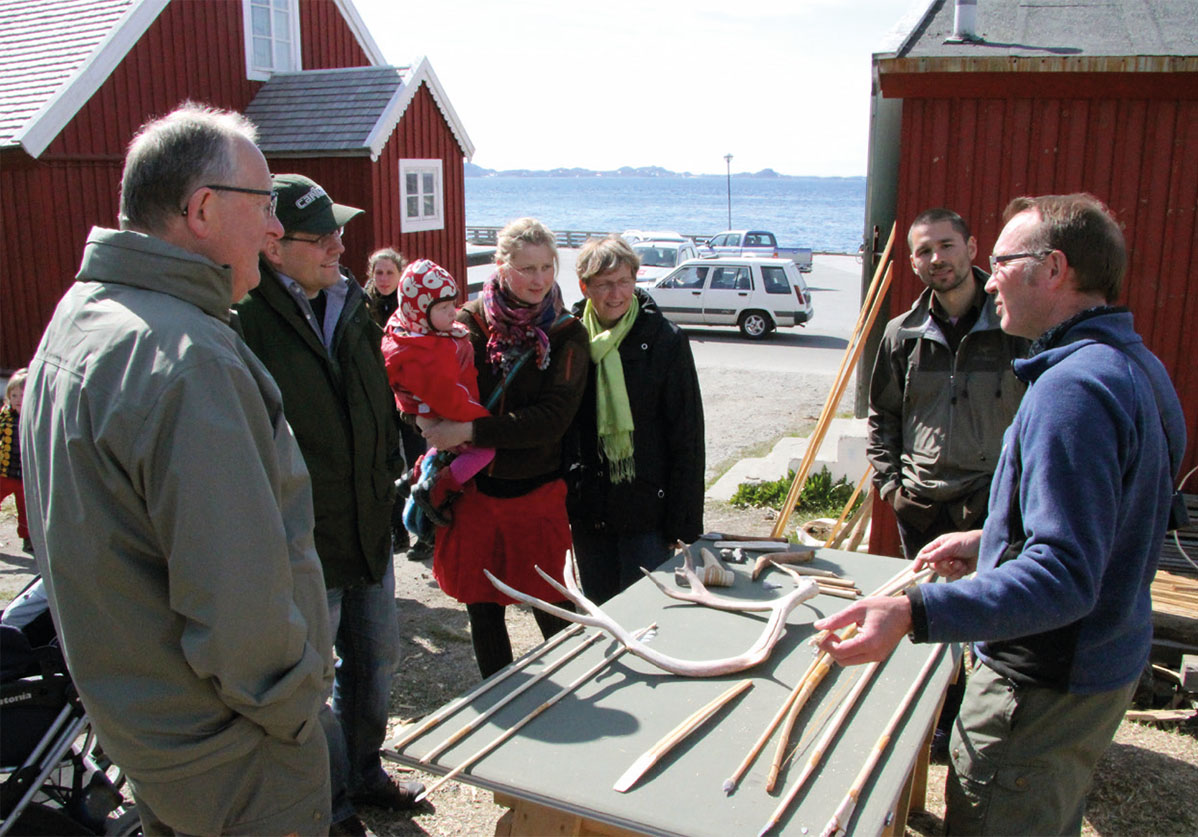 Visitors to Greenland National Museum and Archives will find a treasure trove of perfectly preserved objects and artefacts, giving a unique insight into the life and culture of the nation
Established in 1966, the Greenland National Museum was set up in an exercise of nation building. Greenland, a Danish colony from 1721 to 1979, has a singularly unique history to share with the world.
Today, Greenland National Museum and Archives is among the country's largest cultural institutions, after it was combined with the national archives in 1991, receiving around 20,000 annual visitors in pre-pandemic times.
According to Christian Koch Madsen, deputy director of the museum, the central role of the institution is to oversee administration, research and dissemination of the country's vast cultural heritage. "The start of Greenland National Museum was slightly different to that of other similar institutions," he says. "A great deal of work was put in to return archaeological and ethnographic artefacts from Denmark to Greenland, a process known as the 'Utimut' (Greenlandic for 'return'), which saw Denmark hand over close to some 35,000 objects from 1982."
It was a process that continued until 2001 and required a huge amount of detailed work of registering and safely bringing the artefacts home.
Many of the objects handed over are now on display in the permanent exhibition, considered the spine of the museum. "One thing that makes an Arctic museum like ours truly rare and interesting is that the preservation of organic tools, artefacts and other remains is particularly good, allowing visitors to get really close to the people of the past," says Koch Madsen.
The permanent collection, which documents all of Greenland's history – from the earliest Paleo-Inuit people, the Vikings, to the early ancestors of the present-day Greenlandic Inuit – contains several pieces that make up what Koch Madsen calls the "Arctic crown jewels".
Among the top attractions of the museum are three mummies from Qilaqitsoq in the north of Greenland. "They are naturally mummified, exceptionally well preserved and very moving. They are absolutely unique," he says.
Another important piece is a perfectly preserved 'umiaq', dating back to the 1400s, making it one of the most complete early examples of a type of skin boat used by the indigenous people of the Arctic.
Greenland National Museum and Archives is housed in buildings from colonial times in Nuuk, adding an authentic element to the collections – but the location presents some challenges. "We are in some of Nuuk's oldest buildings and it is very special, but we don't have the space for large temporary exhibitions," says Koch Madsen.
In an attempt to work around the limitations, the museum organises digital projects, pop-up exhibitions and theatre performances. It's all part of the central role of Greenland Museum and Archives, the deputy director concludes. "We aim to be more of a cultural centre than a static museum."

Web: en.nka.gl
Subscribe to Our Newsletter
Receive our monthly newsletter by email