Hallbergs Belysning: Turn the lights on
Text: Hanna Stjernström | Photos © Hallbergs Belysning
D uring three generations of artisanship, a unique sense for lighting and design grew in the family-owned business of Hallbergs Belysning. What first started in the small locality on the west side of the river Viskan outside Borås, is now shedding light all over Scandinavia.
The story about Hallbergs Belysning started over 70 years ago in a kitchen in Rydboholm, a small locality outside Borås in the southwest of Sweden. The first lampshade was handmade by Ture Hallberg for his own home and this was the starting moment of what would later become Hallbergs Belysning. The lampshades were made by home workers with locally woven material from the flourishing textile industry in Borås, also known as 'Textiletown'. With time, the demand for the custom-made lampshades grew higher and the company moved across the river to Viskafors, to a larger facility with bigger opportunities. Although the company changed location, it remains a family business with the younger generation's Daniel Rosengren and his uncle Sören Hallberg at the steering wheel.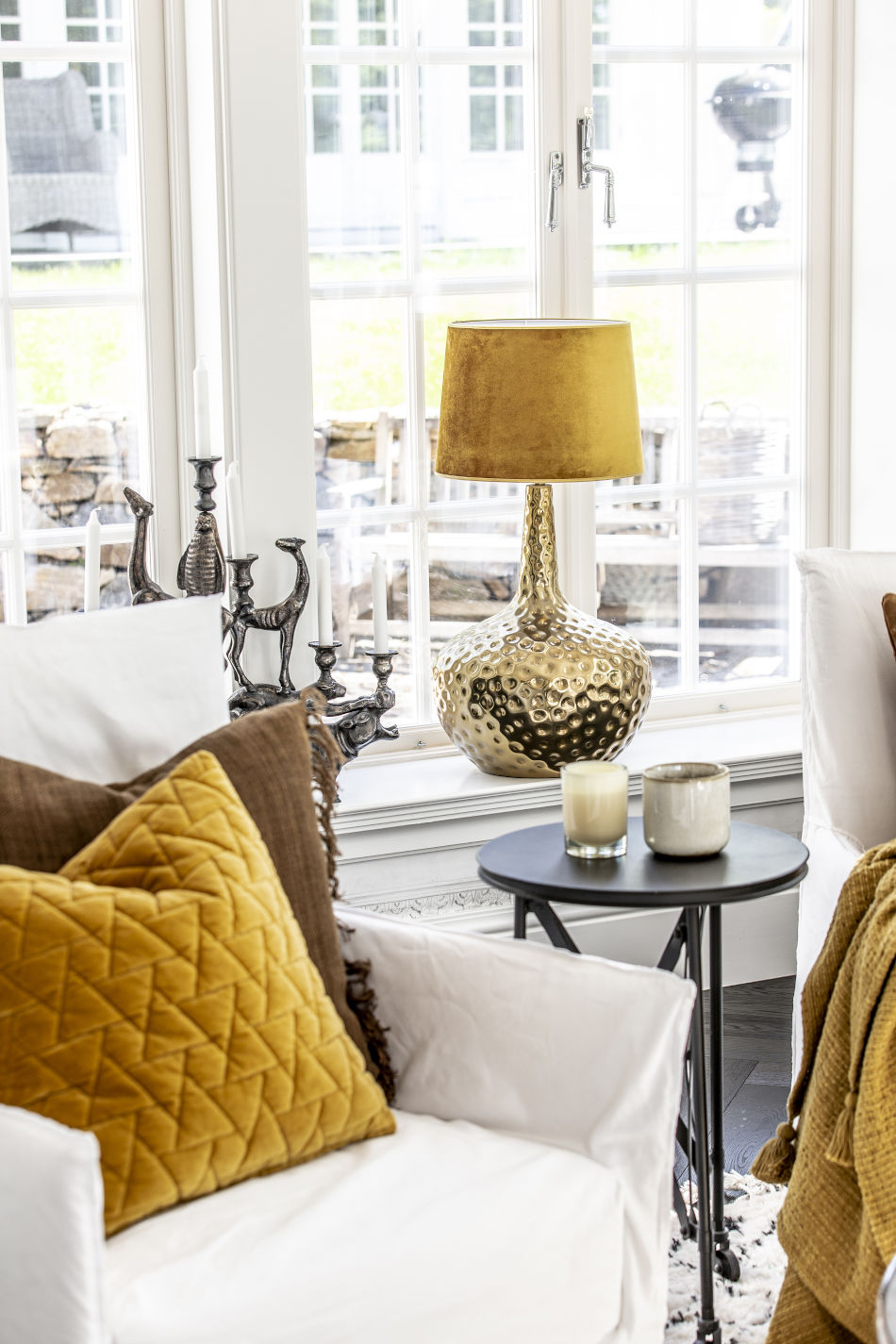 "We have enormous opportunities," Daniel Rosengren says, when asked about what he is most proud of, and adds: "I usually say that there are no limitations". This optimism and drive has taken the company's designs into several well-frequented rooms across Scandinavia, often as the interior piece that completes the room. Because Hallberg build per order, the spectrum ranges from a circus-themed ceiling light in the Swedish restaurant Pinchos, to the 170-centimetres-wide lampshades in the airline SAS's airport lounges across the world. "Thanks to our manufacturing in Sweden, with closeness to materials and competence, we have the possibility to not only provide a function, but a full concept too," Rosengren says.
The business continues to grow while the company has remained true to its local roots and traditions of manufacturing in their factory in Viskafors. Together with the knowledge that has been gathered within those four walls, it is evident what makes Hallbergs Belysning so successful. Every lampshade made holds competence collected during decades. When they encounter the trends of today, there are endless opportunities in every room to become a little brighter. Little did Ture Hallberg know that the small business that he started in his kitchen over seven decades ago would one day light up rooms across the whole of Scandinavia.
Web: hallbergsbelysning.se Instagram: Hallbergsofsweden
Subscribe to Our Newsletter
Receive our monthly newsletter by email