HCA Marathon: The fastest and cleanest marathon in the world
By Heidi Kokborg | Photos: HCA Marathon
H.C. Andersen Marathon in Odense has the fastest route not only in Denmark – but in the world. And if that's not enough to make you sign up, consider that the race is also the marathon in the world with the cleanest air. This truly is a fairy-tale marathon.
H.C. Andersen Marathon is named after the famous Danish fairy-tale author, Hans Christian Andersen, who wrote The Little Mermaid, The Ugly Duckling and The Little Match Girl. If you love both fairy tales and running, this is the marathon for you!
"The marathon is quite popular among foreign runners because of the fairy-tale element, but also because we have the fastest route in the world, which makes it an ideal run for those looking to beat their personal record. On average, the runners finish the marathon in just 3:51:22, which is just eight minutes and 50 seconds a mile," says Mette Iglemose Larsen, race director at HCA Marathon.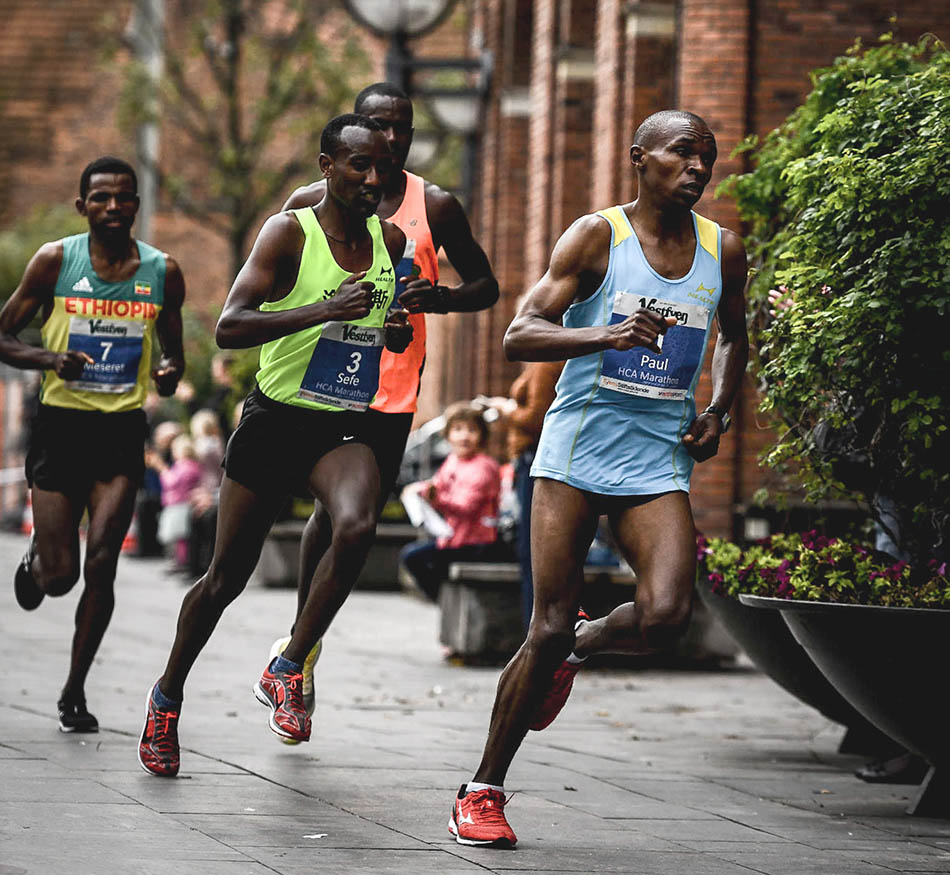 One of the reasons why the route is so fast is because Odense is flat as a pancake. This also means that it's not just a great marathon for runners who want to beat their personal record, but also for debutants. "The marathon starts and ends at Odense Sport Centre, just outside the city centre. You then run in a four-leaf clover, so you actually run through the city centre a few times, so your friends and family have several chances to cheer for you," Larsen explains.
Because you run the same route twice, you have the unique option of doing a negative split, which is a running strategy where you complete the second half of the race faster than the first half. The idea is that you intentionally run slower in the beginning, and then increase the speed towards the end of the race.
But this is not all that makes HCA Marathon a one-of-a-kind fairy-tale marathon. It is also the marathon with the cleanest and safest air in the world. And as the cherry on top, each runner receives a unique fairy-tale medal after the race.
HCA Marathon collaborates with selected hotels in Odense, so if you are travelling from abroad to participate in the run, you can get a good deal for your stay. It is also possible to run a half marathon, which is the same route as the marathon – you just run it once.
www.hcamarathon.com Facebook: HCA Marathon Instagram: @hcamarathon
Subscribe to Our Newsletter
Receive our monthly newsletter by email