Hello, Helsingborg
By Emma Rodin | Photos: Helsingborg
Walk it, bike it, swim it or savour it. Helsingborg is the small coastal gem in Sweden's south that has earned recognition for its great culinary offering and big-town buzz. Here, renowned restaurants, beautiful nature and fascinating culture are all easily accessible, along with an attractive collection of vineyards.
"Two countries but one destination." That is how Evelina Johnsson, sales and marketing coordinator at Visit Helsingborg, describes the seaside city in question. "Not everyone realises just how close Denmark and the city of Helsingør is, you can get there by ferry in just 20 minutes, which really expands the opportunities on offer."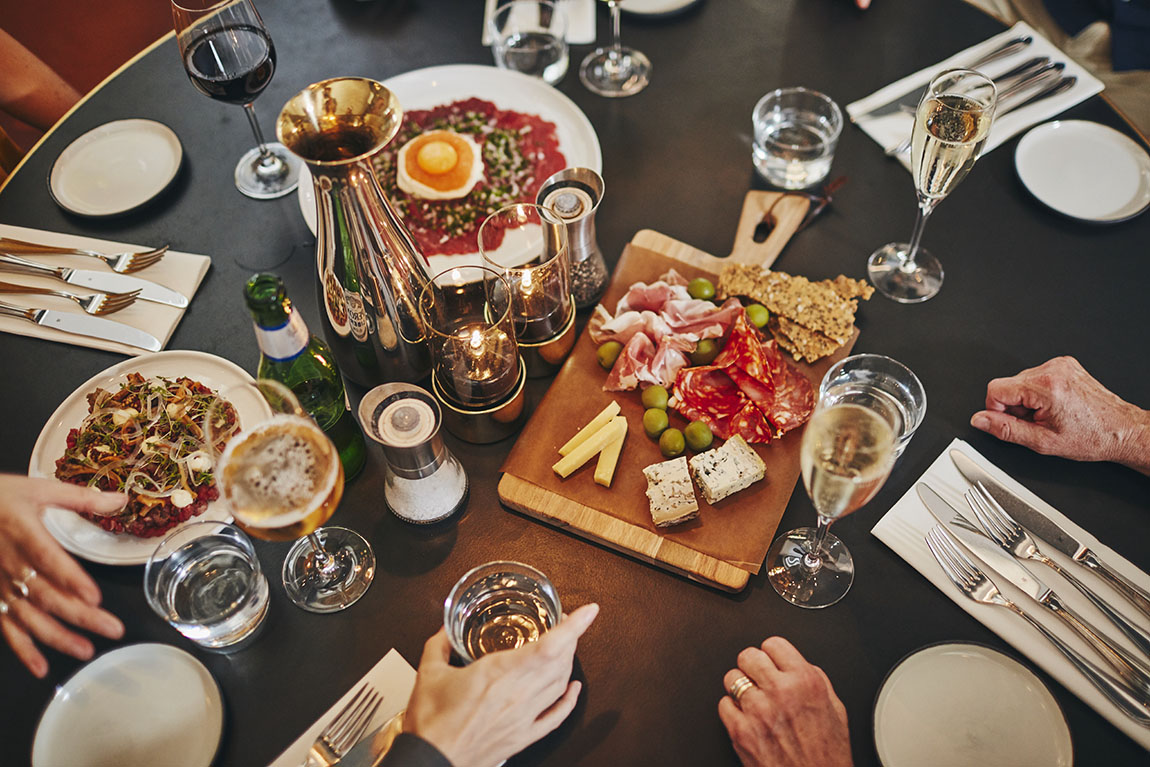 From swimming to sipping wine
A great activity to try in the area is sea bathing followed by a sauna, a tradition that dates back to the 1800s, and which both reduces stress and boosts happiness. There are plenty of opportunities to go for a dip in the sea, with no less than three popular sea baths: Rååbaden to the south, Kallis right by the beach in the town centre, and Pålsjöbaden slightly further north. What's more, the annual sea bathing festival will take place at the end of January, offering visitors a range of experiences relating to this historic pastime.
If swimming in the sea isn't your cup of tea, it might surprise you to learn that there are plenty of vineyards to stop off at. In fact, northwest Skåne's mild climate is beneficial for vines. One of the successful vineyards is Lottenlund Estate in the small village of Allerum. Inspired by the vineyards of Tuscany in Italy, Lottenlund Estate was established by Tina Berthelsen in 2016 and offers wine tasting and tours, but also an apple farm, a honeybee farm and a culinary garden – a dream for wine aficionados and foodies alike.
A gastronomic mecca
Helsingborg is also home to a broad range of restaurants, several of which are listed in the White Guide. "Helsingborg has developed a lot over the last couple of years," says Johnsson. "It's a fantastic destination with lots of culinary experiences awaiting; it's a bit of a gastronomic mecca, actually."
From cosy casual to fine dining and sky bars, there is something for every occasion – and tastebud. Varvet food market in Helsingør is an ideal pit-stop for those taking the ferry across to Denmark. This foodie hub offers street food from all over the world, including fish 'n' chips, tacos and sweet treats too.
While here, make sure to visit the Kronborg castle too. Steeped in history and part of UNESCO's World Heritage List, this castle is one of northern Europe's most impressive, and is the setting of Shakespeare's Hamlet. For an extra dose of royal history, there is also the impressive Sofiero Palace which sits a mere five kilometres from Helsingborg's centre.
And if you fancy a beer? Head to one of the area's many microbreweries. "Those visiting in summer are extra lucky as there's even an annual beer festival called Brewskival happening in August," says Johnsson.
Botanics and ceramics
Fredriksdals open-air museum and botanical garden is a lovely destination for the whole family. Here, time has stood still. Animals graze in the fields and hay is harvested in the meadows.
Then of course, there is Wallåkra Stoneware Factory, a popular maker of ceramics using traditional techniques. Indeed, not much has changed here since 1864 and visitors can follow the entire production, from clay to finished product.
Here, you can also sit down for a light meal at Miss Alice, the restaurant famous for its tomato tart made with home-grown tomatoes from across the street. "Worth mentioning is the number of tomato varieties grown here – around 150!" enthuses Johnsson. As if all that wasn't enough, the area around Helsingborg has an abundance of golf courses, attracting players from around the world.
And in line with Helsingborg's mission to always be at the forefront of development, the new Oceanhamnen (Ocean Port) district is being constructed. Apart from new, great-quality homes, Scandic Hotels has launched a new offering here which boasts a relaxation suite on the 12th floor. What's not to love?
Web: www.visithelsingborg.com Instagram: @visithelsingborg Facebook: visithelsingborg Kallbadsveckan (sea bathing week), 25 - 30 January A week wholly dedicated to the culture around sea bathing, including sea baths, lectures and sauna experiences. www.kallbadsveckan.se Getting to Helsingborg By air: Ängelholm Helsingborg Airport (34km), Copenhagen Airport (97km), Malmö Airport (87 km) By car: highways E6 and E4 By train: Skånetrafiken and SJ
Subscribe to Our Newsletter
Receive our monthly newsletter by email