Henie Onstad Kunstsenter: Contemporary art for all the senses
By Celina Tran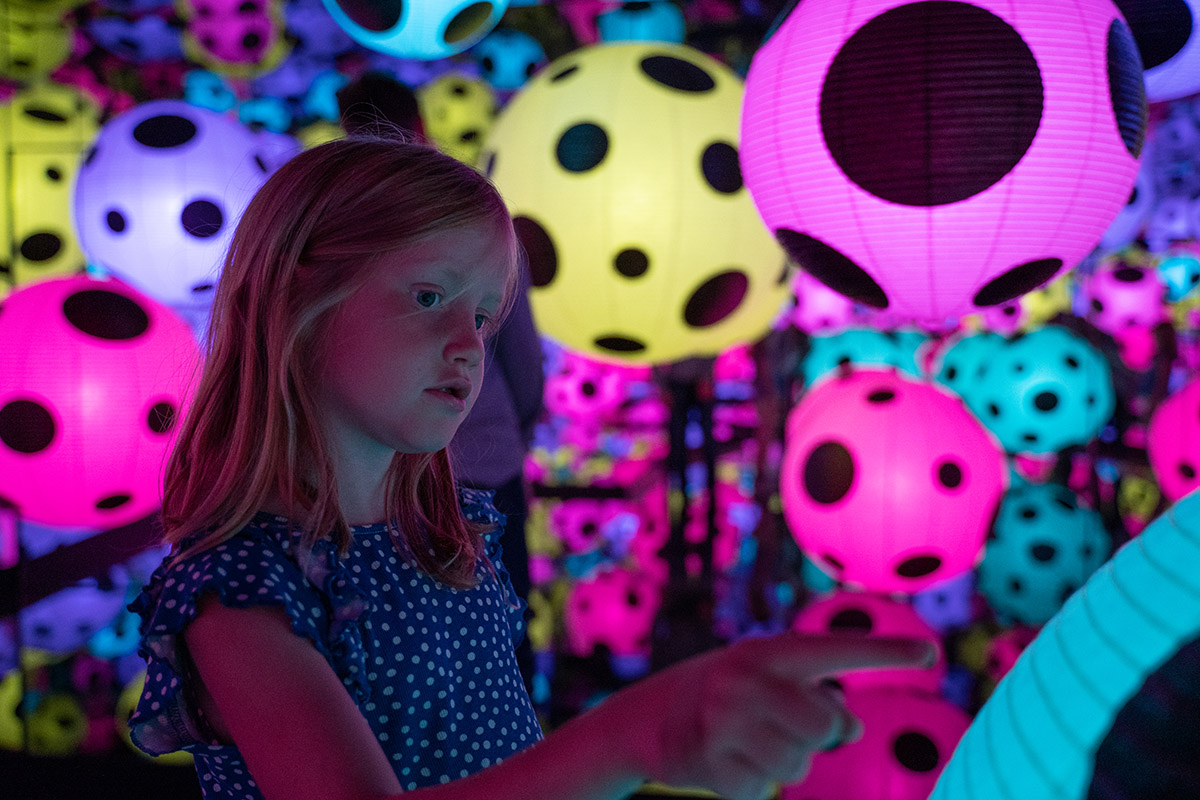 Tucked away on a picturesque green peninsula, a short drive from Oslo, Henie Onstad Kunstsenter is a sight for sore eyes. The art museum hosts an impressive rotation of five or six contemporary exhibitions every year.
Henie Onstad Kunstsenter's history stretches back to 1968, when the famous Norwegian figure skater Sonja Henie (1912–1969) and her husband Niels Onstad (1909–1978) donated funds, the building, and their collection of contemporary art to the art centre. Since then, the collection has expanded, welcoming curious minds from all over the world.
Beautifully and strategically situated by the glittering water, the centre's enormous grounds offer plenty of space to explore both the indoor exhibitions and the sculpture park outside. The architecture has captured international attention since its inauguration and today, the museum is one of Norway's most celebrated buildings.
"About 100,000 people visit the centre and its grounds every year," says Caroline Ugelstad, chief curator at Henie Onstad Kunstsenter. "One of our goals is to share art with everyone."
Art across the ages
"Our core values focus on being hospitable, forward-leaning and accessible to our audiences," says Ugelstad. "We create every exhibition with the audience in mind, and we place importance on having an open door to the public."
Henie Onstad has established itself as a leading art institution that communicates art to children and youths, offering everything from tours for babies, to a creative space in which young visitors can explore and express their own artistic abilities. The programme Unge Fotografer, meaning "young photographers", promotes the photography of young people, allowing a new generation of artists to bloom. But their mission to spread the love for contemporary art is not limited to the young – they offer tours for people of all ages.
"Art is a form of expression that can draw out all sorts of emotions. It offers new ideas, comfort, and can be a tool for seeing things in a new way," says Ugelstad. "To some, art centres are intimidating at first, but once you break past that, you'll realise that art can truly be appreciated by all."
Using music and a vast range of other artforms, from sculptures and paintings to new media, Henie Onstad Kunstsenter offers a cultural experience for all the senses. Exhibitions are changed regularly, so returning visitors are continuously guaranteed a completely new adventure. The art centre also features permanent art installations, such as Yayoi Kusama's infinity room, Hymn of Life (2015). Whether you're a passionate collector, or you're simply looking to dip your toe in the world of art, Henie Onstad Kunstsenter has something for you.
The Lise Wilhelmsen Award, Guadalupe Maravilla, and Niki de Saint Phalle
Every other year, as part of a collaboration between Henie Onstad Kunstsenter and the A. Wilhelmsen family, an international jury awards an artist the Lise Wilhelmsen Art Award. The award programme culminates in an exceptional exhibition at Henie Onstad, offering international audiences access to unique contemporary art in Norway, and Norwegians the opportunity to enjoy international artworks on their own soil.
The current exhibition, Sound Botánica, presents the work of Guadalupe Maravilla (b. 1976), a Brooklyn-based El Salvadorian artist. Maravilla has, along with the Henie Onstad team, created an audio-visual experience that provides a peek into his mind and life experiences.
Ugelstad describes Maravilla's story as touching, and notes that this is reflected in the aesthetic power of his work.
"Maravilla fled El Salvador at the age of eight and spent many years of his life as an undocumented immigrant," explains Ugelstad. "There are thematic elements from his experience and childhood in his drawings and sculptures."
She further explains that Maravilla's work has relevance to the current situation in Ukraine and in other parts of the world. His work can be moving to those with and without similar experiences, touching the humanity in every one of us. The exhibition runs until 7 August, 2022.
"We show current artists, but we also think it's important to show the history of contemporary art, which is why we're excited to introduce the works of world-famous Niki de Saint Phalle in September of this year," she says.
Niki de Saint Phalle was a ground-breaking artist who created large-scale artworks using bold colours and humour. A pioneering figure, she crossed the traditional boundaries of art, paving the way for contemporary and modern artists.
"Niki de Saint Phalle wasn't only ground-breaking within art, but also as a woman. She broke out of the traditional gender roles in public, both for herself and other women," says Ugelstad. "We want to further promote this incredible female icon whose art appeals to many different people."
Niki de Saint Phalle's retrospective will open at Henie Onstad Kunstsenter on 16 September, 2022.
What's on? Guadalupe Maravilla – Sound Botánica March 17 – August 7, 2022 Merz! Flux! Pop! From June 23 Young Photographers June 9 – September 19, 2022 New Additions to the Collection June 16 – August 7, 2022 An Exhilarating Experience for a Young Mind June 19, 2020 – April 3, 2023 Niki de Saint Phalle September 16 – Februrary 12, 2023 Yayoi Kusama – Hymn of Life Permanent installation The Sonja Henie Room Permanent The Sculpture Garden Always open Web: www.hok.no Instagram: @henieonstad Facebook: Henie Onstad Kunstsenter
Subscribe to Our Newsletter
Receive our monthly newsletter by email