HEX! The gruesome yet fascinating history of witch hunts in Denmark and Europe
By Heidi Kokborg | Photos: HEX! Museum of Witch Hunt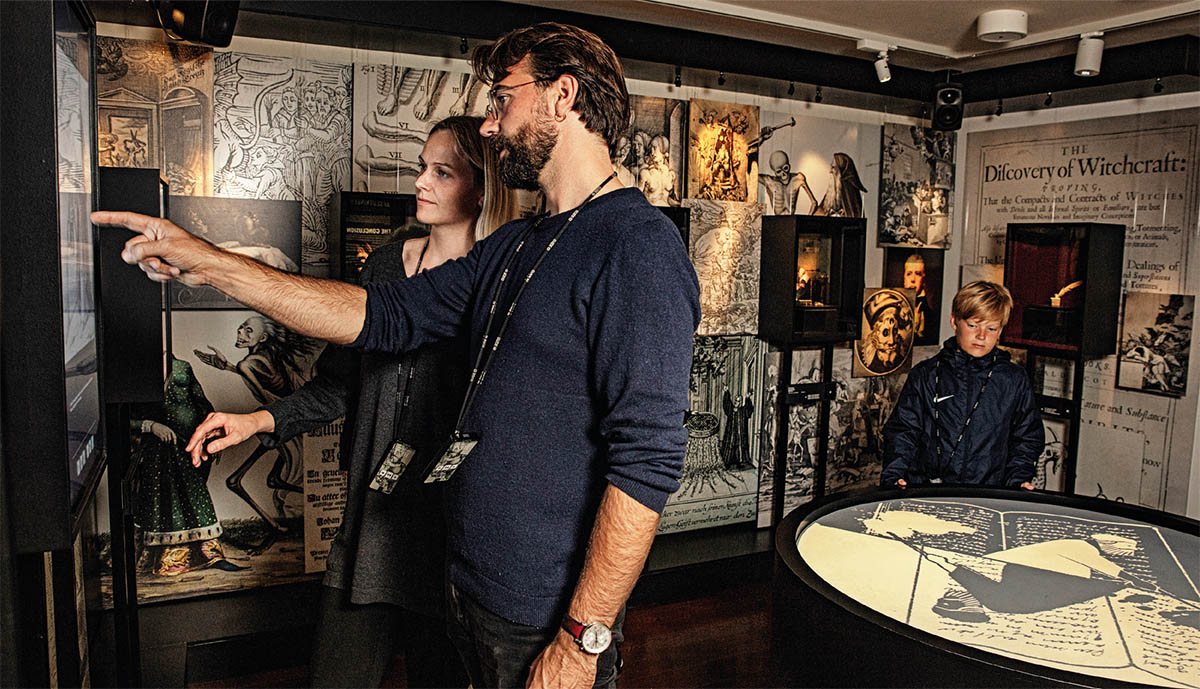 HEX! Museum of Witch Hunt is located in the heart of historic Ribe. The museum focuses on one of the darkest chapters in the country's history. In Denmark alone, around 1,000 people were brutally killed for practising witchcraft. Ribe was a major centre for the witch trials in Denmark, and you can still witness the magic and folklore around the city.
HEX! Museum of Witch Hunt is one of the first museums, not just in Denmark but in Europe, with a dedicated focus on witch hunts. The hunts escalated in Denmark after 1617, when King Christian IV prohibited all forms of magic. At this point, not only black but also white magic was seen as a crime, and all Danes had a responsibility to raise trials. "This helped the witch trials explode. In the following eight years, a witch was burned every five days," explains Louise Hauberg Lindgaard, historian at HEX! Museum of Witch Hunt.
But despite witch hunts being an important part of history, there are still many myths surrounding these horrifying years. "Many people believe that only women were burned, while in fact ten per cent of the executed witches in Denmark were men, and in all of Europe the number is about 20 or 25 per cent," says Lindgaard.
Another myth is that the church was behind the witch hunts. But in Denmark, it was in fact the common people and the nobility that started the trials. "While the elite feared a pact with the devil as the source of magical powers, common folks concentrated on the misfortunes of daily life. But both saw witchcraft as a horrible threat," explains Lindgaard.
HEX! is located in the old renaissance centre of Ribe, which is infamous for its many witch trials. Ribe was also home to the best-known Danish witch trial against Maren Spliids, who was burned in 1641. "Her case was completely atypical; she was well off and respected, and actually acquitted. But the king took control of the trial, and Maren was eventually executed as a gruesome witch. Later, her name was cleared, and she is now viewed as a great heroine," says Lindgaard.
The museum primarily uses audio and visual storytelling, making it suitable for everyone, although it is advised that young children do not visit the museum due to the darkness of the theme.
Web: www.hexmuseum.dk Facebook: Heimdal Tours SP/f Instagram: @hexmuseum
Subscribe to Our Newsletter
Receive our monthly newsletter by email