Hindrum Gårdsysteri – Organic trailblazers
Text: Sunniva Davies-Rommetveit | Photos © Frode Hindrum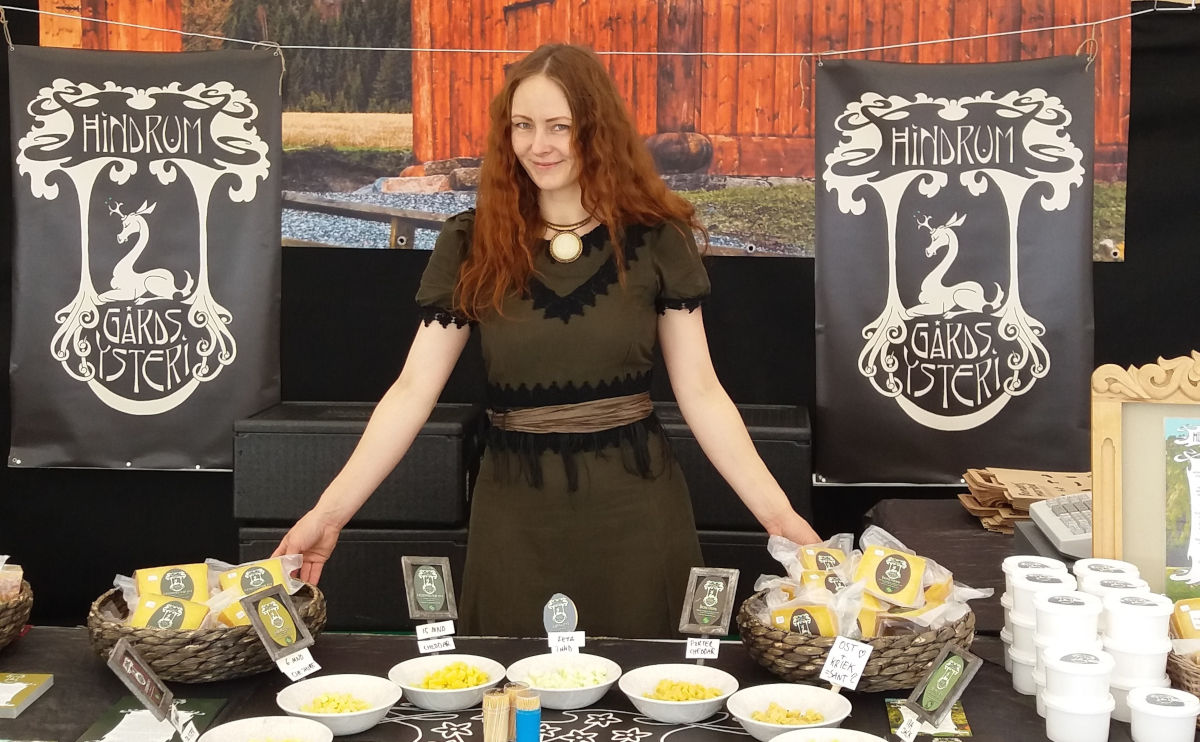 Frode Hindrum and Lise Mathiesen had a vision when they inherited Hindrum Nedre Gård in 2008. While honouring the farm's impressive 500-year history, they turned to organic farming and set up a dairy farm that makes unique, handmade cheeses.
Honouring the past did not mean being stuck in it, though, with Hindrum and Mathiesen feeling that the heavily processed cheese on the Norwegian market needed new, exciting options. "From cloth-bound cheddars, to beer-marinated cheese, we make cheeses that Norwegians can't find on supermarket shelves," Hindrum explains.
The pair opened the on-site dairy farm and cheesemonger in 2014, called Hindrum Gårdsysteri, after Mathiesen travelled to England to learn about the production of the iconic Cheddar. The resulting products are both organic and innovative, with the use of different beers in the fermenting process resulting in some of the farm's most popular products: beer-marinated cheese, using organic beer from local brewer Reins Kloster.
"We've been inspired along the way by the Irish tradition of marinating the curd for an hour before it is pressed," says Hindrum. "In British pubs, you often get cheese plates along with beer. The combination really works, and beer-marinated cheese has clearly been our bestseller."
The variety of cheese sold on the farm is dazzling, from the farm's own Aksnes cheese, created from India Pale Ale, and a special Christmas cheese marinated using Norwegian 'Juleøl' (Christmas beer), to Cheshire and cheddar options. It is this combination of old and new that makes Hindrum Gårdsysteri so innovative. "We love experimenting," Hindrum explains, adding: "Come to Hindrum Gårdsysteri if you want rare, delicious cheeses that are organic and handmade from unpasteurised milk."
Subscribe to Our Newsletter
Receive our monthly newsletter by email