Holy Smoke BBQ: An authentic barbecue outpost in southern Sweden
By Malin Norman | Photos: Holy Smoke BBQ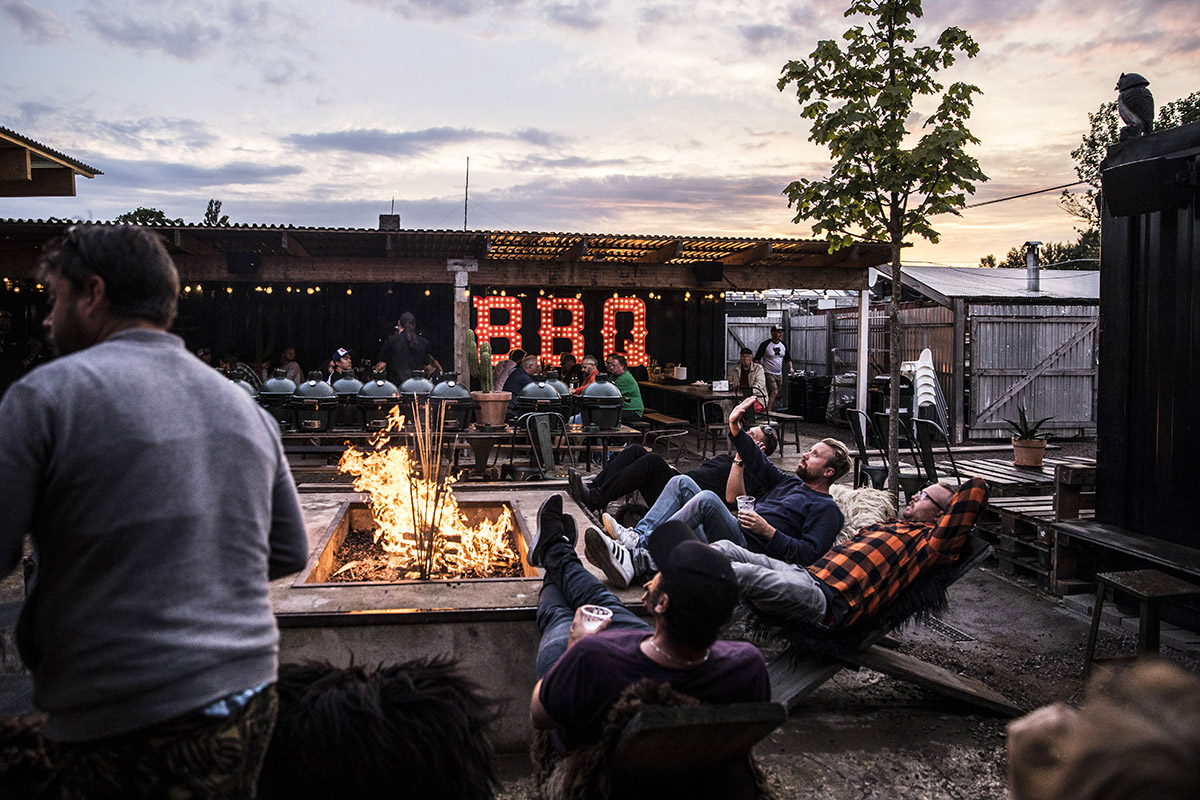 It all started with a longing for something not yet available in Sweden: American-style smoked meat, barbecued for many hours until perfectly tender and tasty. This inspired Holy Smoke BBQ and its fantastic community.
In 2014, Johan Fritzell and Johan Åkerberg opened Sweden's first authentic American barbecue experience, Holy Smoke BBQ in Bräcke, outside Nyhamnsläge in Skåne. Born from a backyard hobby and a passion for smoked meat, it has become a mega-hit – one of the largest restaurants in Sweden, in fact, with up to 1,500 guests per day.
Holy Smoke is located in a wonderful rustic environment, in the middle of the countryside. "It's like an outpost, you can even say it's a bit of Texas in some ways," says Johan Fritzell. "This is authentic American barbecue, the real thing. We have five smokers working 24/7 and last summer, around 65 staff were making sure that everything was running smoothly. It's like hosting a festival, every day!"
Backyard hobby turned popular outpost
The five smokers are set up to barbecue for up to 24 hours, depending on the type of meat and its size. Guests can choose between different types of protein such as brisket, short ribs, pulled pork, chicken, sausages, plus classic sides like coleslaw and pickles.
Even though Sweden has a long tradition of smoking meat, Fritzell explains that this was for preservative purposes only – so as not to spoil the food. In the US, barbecuing is almost like a religion and the cooking process is different. With lower temperatures, slower and more careful cooking, the result is something quite different; a crispy surface and soft, juicy meat that simply falls off the bone, flavoured by the smoke.
Inspired by culinary trips to Texas in the US, the two founders had built up a great interest in smoking and American-style barbecuing. After smoking meats and hosting barbecues for friends and family in the backyard for a number of years, the idea of opening a restaurant was born.
"It was a challenge as I come from graphic design originally – a completely different industry – so I'm pretty much an autodidact in barbecuing and running a restaurant," smiles Fritzell. "But thankfully it turned out well and our guests love it."
Meat crusaders and barbecue community
The community is a big part of Holy Smoke and its guests are diverse. Side by side, families with children, bikers and hipsters enjoy the barbecue at long communal tables. They eat, drink beer and socialise, while the children barbecue marshmallows over the open fire. "The community is for real and our smokehouse is like a big workshop, open and on display so that people can see everything that's happening."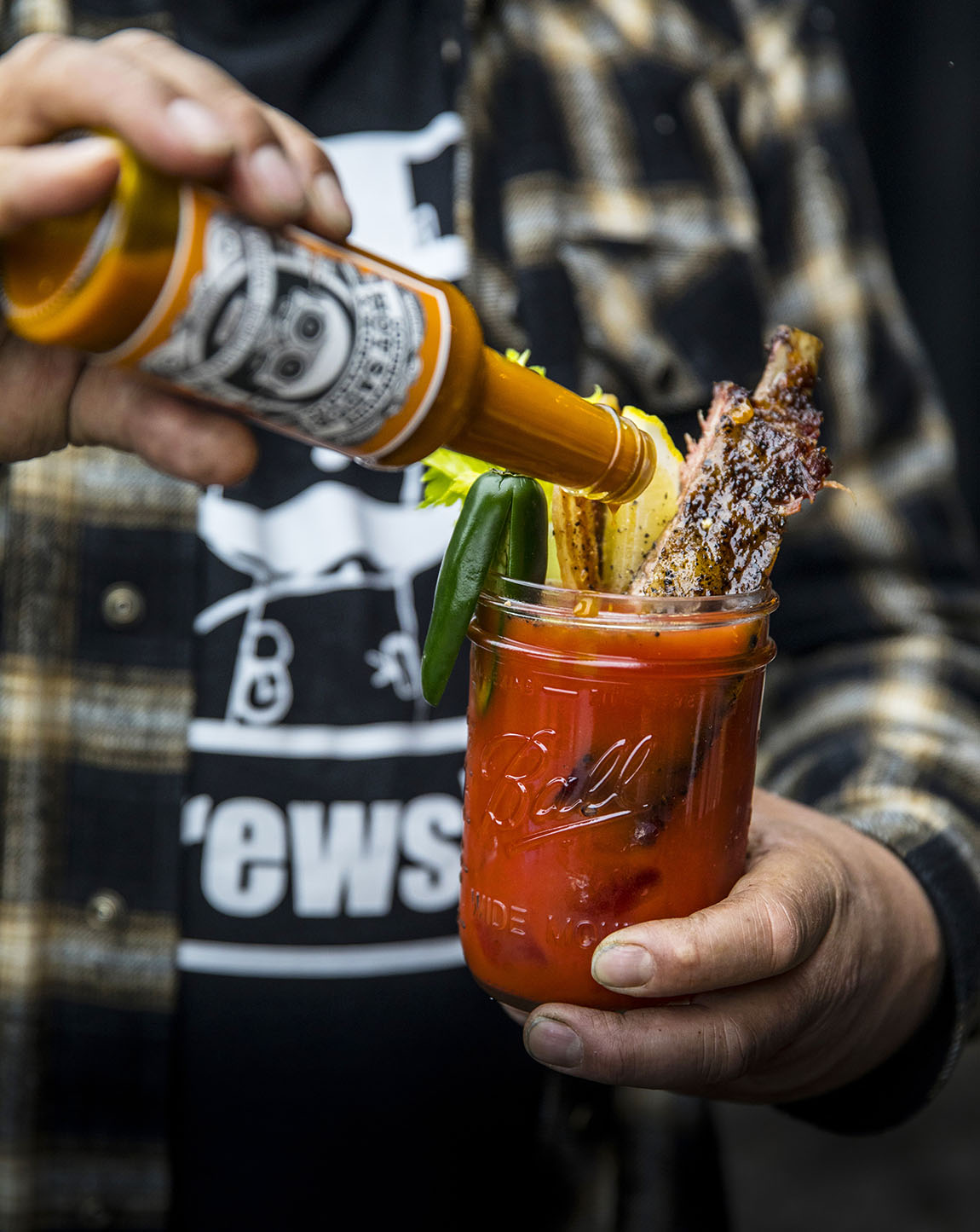 People usually wonder how it all started and if it is possible to barbecue American-style at home. This inspired the book Holy Smoke – No Smoke But Meat. "We experienced a welcoming and transparent community during our trips to the US, both around the method and the cooking. This was an important guiding light for us when we wrote the book."
Holy Smoke also offers classes, barbecue courses, cook-a-longs and seminars in its Academy. "We want to share our passion for fire and smoke," says Fritzell. "So, we invite barbecue legends and pitmasters from the US to lead our classes. They have dedicated their lives to the art of smoking meat. It's a great hangout and participants will learn about the four pillars of barbecuing; wood, fire, meat and time."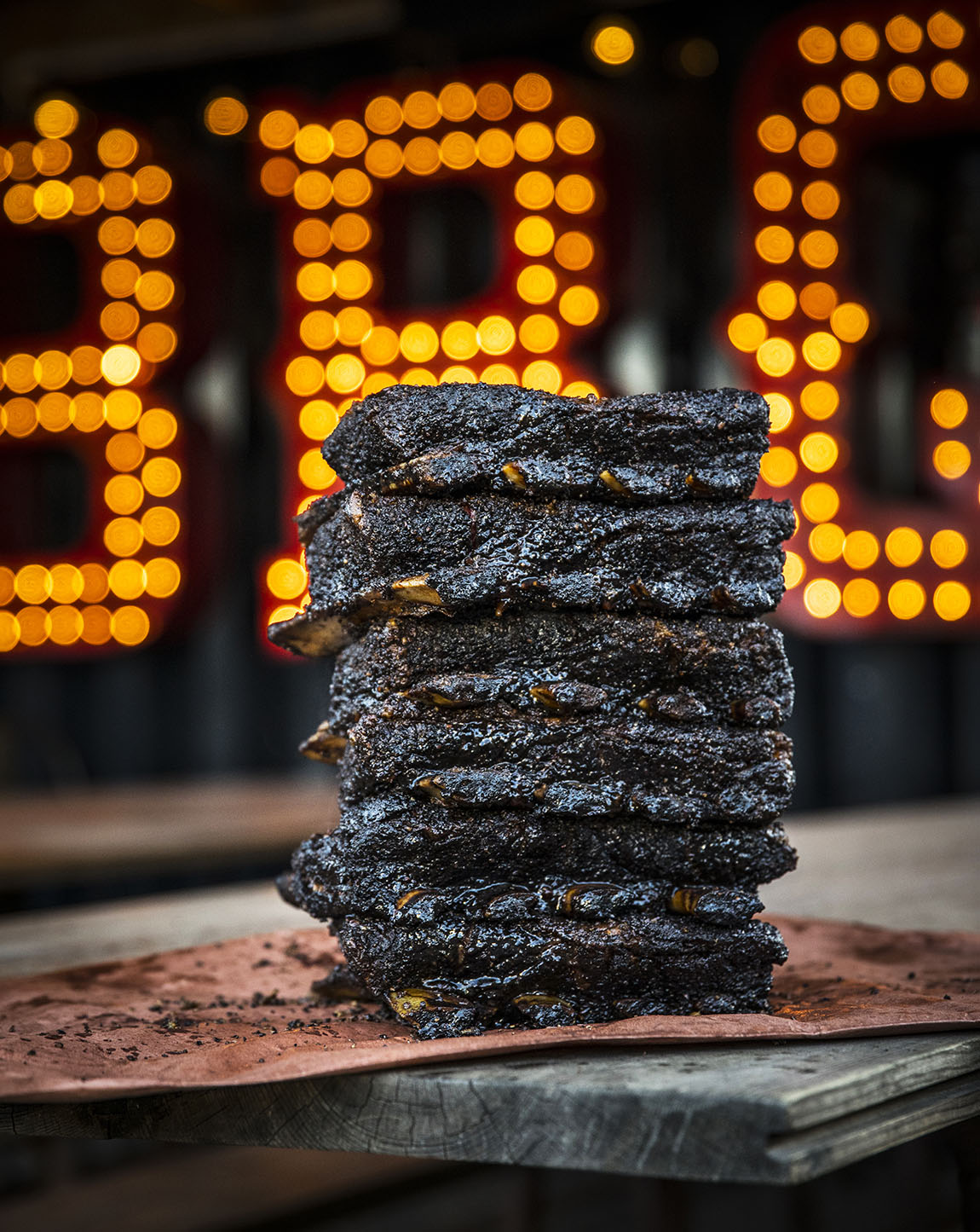 Cooking class 27-28 June: Take the opportunity to learn from the masters. Ernest Servantes of Burnt Bean Company, the fourth-ranked barbecue restaurant in Texas, will team up with Leonard Botello, owner of Truth Barbecue, the third-ranked barbecue restaurant in Texas. In the class, they'll share how they smoke brisket and ribs, craft their special sausages and create the most unique barbecued dishes. Opening hours: From Easter, open Saturday-Sunday for lunch, 11am-5pm Midsummer to mid-August, open every day, 11am-9pm Holy Smoke BBQ is located on Kullahalvön, one hour north of Malmö and around 1.5 hours from Copenhagen in Denmark. Web: www.holysmokebbq.se Facebook: holysmokebbqsweden Instagram: @holysmokebbqsweden
Subscribe to Our Newsletter
Receive our monthly newsletter by email