Hos Sofies Forældre: Hygge worthy of a Danish grandma
Text: Lene Bech | Photos: Hos Sofies Forældre
T his cosy Danish cafe is known for its soft furniture, sweet treats and aromatic teas – served in a family-friendly atmosphere.
Upon entering the cafe Hos Sofies Forældre in the heart of Aarhus, you may feel like you've stepped straight off the street and into someone's living room. That's no coincidence. This family-owned spot is decorated in what co-owner Ebbe Lindblad Ottzen refers to as "grandma style". In fact, guests often compare the cafe to Aarhus' landmark Old Town, Lindblad Ottzen says. Youngsters and seniors alike gather here, sipping hot drinks served in porcelain cups. This is Danish hygge at its best.
The name translates to 'At Sofie's parents' place' – a nod to the cafe's story of origin. When Ebbe and Ninna Lindblad Ottzen had their daughter, Sofie, they were living in Copenhagen, working late hours in busy jobs. "We had to rethink our lives," Ebbe says. The small family uprooted themselves and moved to Aarhus, closer to family. "One day, we walked past an empty store-front and thought, 'that should be a cafe'," says Lindblad Ottzen. They wanted to create a family-friendly spot, welcoming both young parents and seniors, to whom most cafes didn't cater. "Two groups, who turned out to complement each other really well," Lindblad Ottzen adds.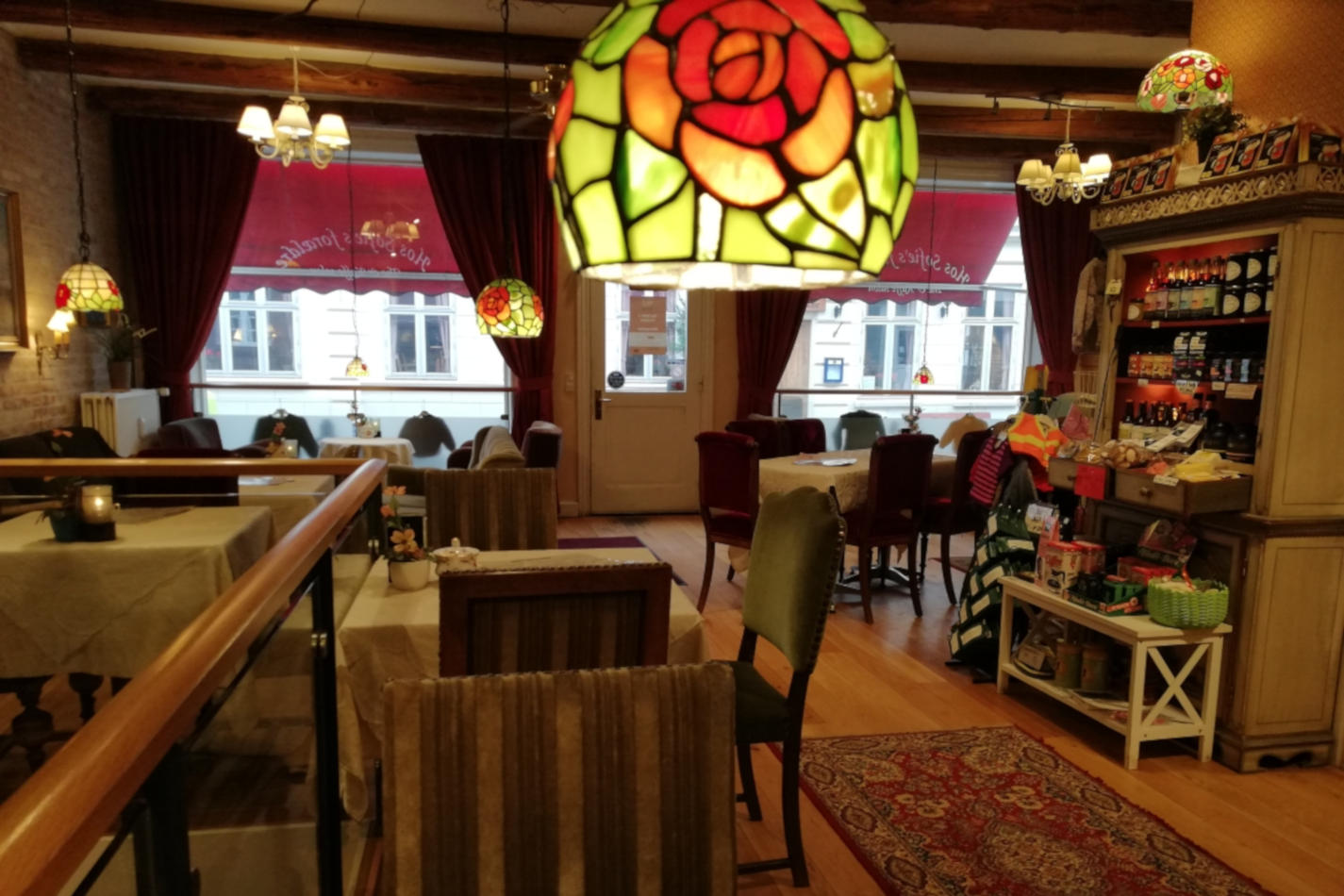 The furniture here is soft and the tables spread out so that guests can have intimate conversations. Those feeling peckish can fill up on hearty Danish staples, such as open rye-bread sandwiches. But many cafe-goers head here for the cakes, tarts and cookies – although nothing trumps the homemade rolls, in popularity. In a country obsessed with coffee, the Lindblad Ottzens wanted to create something different: a tea-centric salon. By the counter's so-called scent shelf, you can sample aromas or sips of the many different types of teas offered here. Once you've made your selection, settle into an armchair next to local regulars, and feel the hygge take over.
Subscribe to Our Newsletter
Receive our monthly newsletter by email