Hotel Pariisin Ville: Parisian flair in the south of Finland
By Emma Rodin | Photos: Hotel Pariisin Ville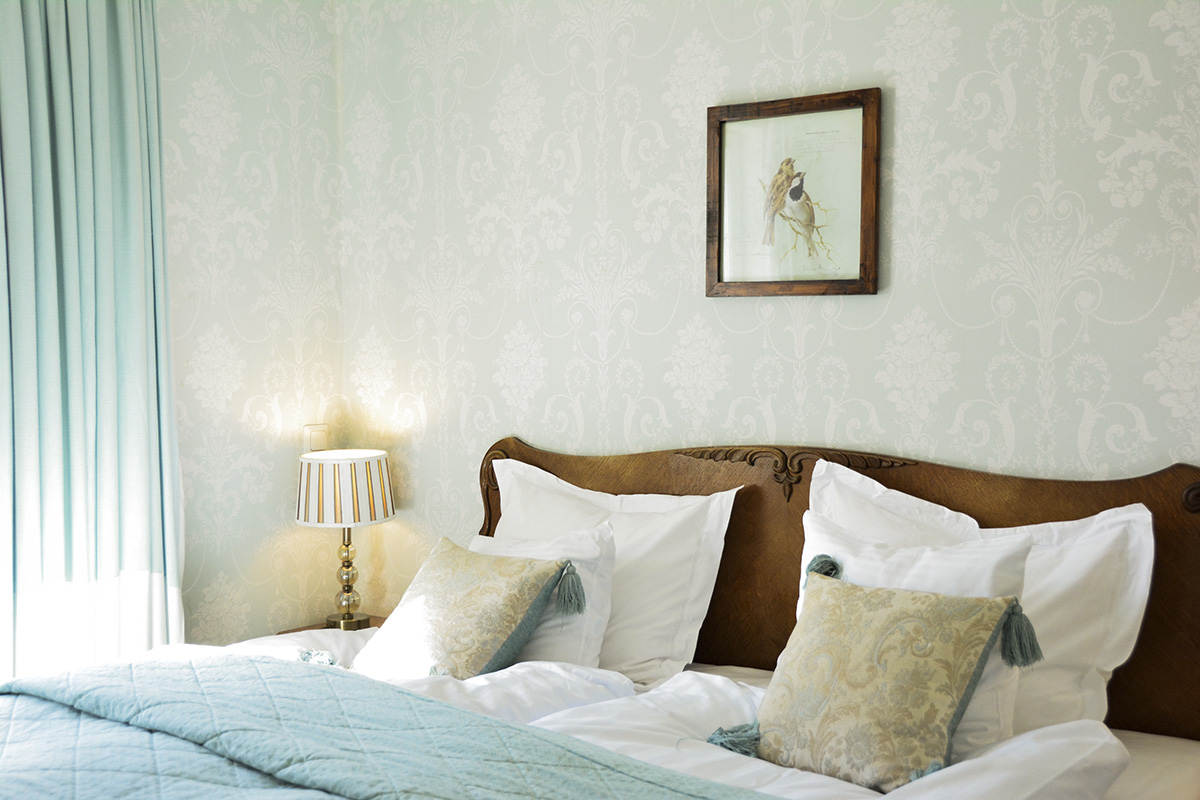 Tucked away in the idyllic town of Porvoo on the Finnish south coast, Hotel Pariisin Ville is as romantic as it is curious. Here, classic style meets modern features in clever displays, all brought together with a level of food and service that keeps guests coming back.
Less than 40 minutes' drive from Helsinki Airport, Pariisin Ville is the ideal weekend stay for those looking to escape the hustle and bustle of everyday life. A fantastic travel and food destination alike, it is a small, boutique hotel which was named after sculptor Ville Vallgren, who spent time in Porvoo at the end of the 19th century.
"Ville was a true connoisseur of the finest food and wine of his day," says hotel manager Minja Sjöström. Known as a spontaneous, loud, impulsive and eccentric artist, Vallgren ultimately described himself as a 'proud hedonist', who loved everything life had to offer. "We simply share his view on life, with Pariisin Ville being a tribute to this," she adds.
Inspiration station
Indeed, the essence of Vallgren can be felt throughout the hotel itself. Not only in the art dotted around, but also in the hotel's style and atmosphere. Speaking of style, Pariisin Ville has plenty. The lobby is pure Hollywood glamour, while the hotel's dining room has a romantic feel of rural France. Additionally, each hotel room (of which there are only ten) is finished individually with a Parisian touch: its own separate lounge space and bathroom, while some even have their own saunas. Guests will also find plenty of antique furniture throughout the hotel, alluding to the classic sense of Porvoo's Old Town district.
Small and intimate, Pariisin Ville is ideal for guests who value good service above all. "We put great emphasis on individuality here, making sure each guest leaves with their own personal experience in hand," explains Sjöström. Though, it is not only about personal interaction, but also about detail. "We have lots of little ways of adding that extra bit of magic, such as offering exquisite toiletries, serving food on beautiful porcelain and, of course, decorating with real flowers," she adds.
Food (and wine) for thought
However, there is more to this home away from home than just bed and breakfast. Locals and tourists alike come to enjoy a drink or two in the popular wine bar situated in the hotel's lobby. And just like the hotel itself, the wine bar is small and intimate – though opens up onto a terrace in the summer months. A calm green oasis, the bar serves carefully selected natural wines.
After enjoying some wine, there is the opportunity to move on to The Meat District ¬– Pariisin Ville's own restaurant. This high-end bistro has a heavy focus on organic produce, including meat, fish and vegetables, and serves food with strong yet simple flavours. "We respect the local aspect of our operation and firmly believe that co-operation with small entrepreneurs in the surrounding area will provide an outstanding and memorable hotel experience for our guests," says Sjöström.
Furthermore, the menu is designed to be shared with friends and follows the overall concept of 'dining with a big heart'. Food aside, the restaurant's atmosphere is relaxed and grounded, encouraging conversation and pure enjoyment. And conveniently, those who fancy a taste of The Meat District can also get it in the Finnish capital. Indeed, Helsinki is the home of restaurants Mat Distrikt and Albina, both of which follow the same theme as their Porvoo counterpart.
Visiting Porvoo
"Porvoo is a very peaceful place with many describing their visits here as evoking a feeling of being abroad. Particularly in summer, people flock here to enjoy the great restaurants and bars," says Sjöström. Other than eating and drinking, there are plenty of other activities to dive into, such as a river cruise to Helsinki and back. There is also an array of small shops to explore, as well as historical buildings and museums. Nature is also close by – why not rent a bicycle and go for a ride, for example?
Whatever pastimes guests choose in Porvoo, they can rest assured that their hotel experience will deliver. "We want every single guest to feel welcome, cared for and to enjoy an intimate experience," explains Sjöström. "Our definitive goal is for them to feel like guests in a home rather than guests at a hotel," she concludes.

Web: www.pariisinville.fi Instagram: @pariisinville
Subscribe to Our Newsletter
Receive our monthly newsletter by email