Hotel Troense: Relaxing on Tåsinge
Text: Josefine Older Steffensen | Photo © Hotel Troense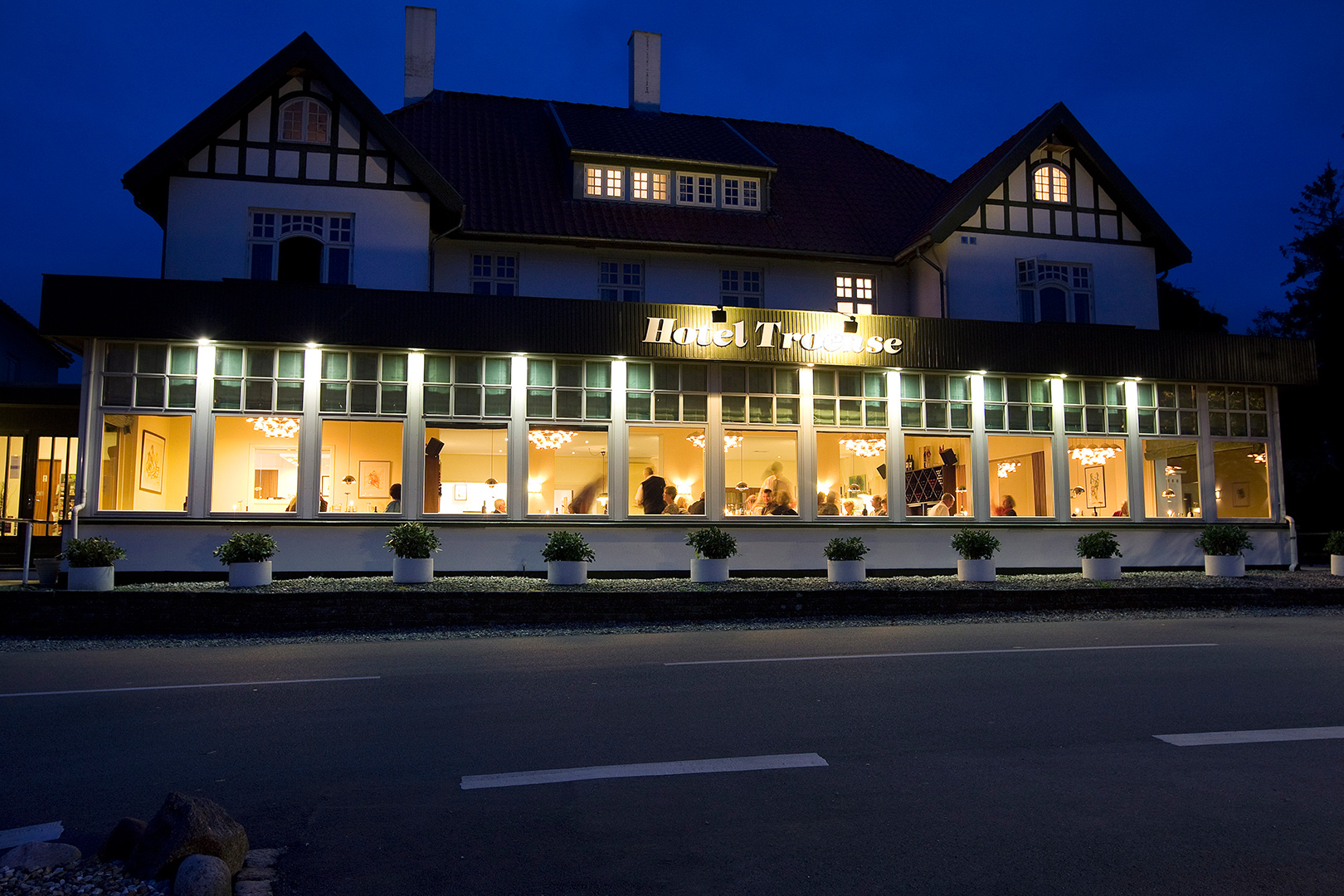 Situated just south of Fyn in Denmark is the island of Tåsinge, a perfect holiday spot close to the bustling town of Svendborg and the numerous activities on Langeland. A stay in the region is made comfortable and relaxing at Hotel Troense, a family-owned hotel with views over the sea and exquisite food.
The hotel was built in 1905 and has since then had numerous families, couples, celebrations and events through its doors, and continues to welcome guests with open arms. "It's important to us that people feel that they can relax here, whether they're here to celebrate a wedding for the afternoon and evening or they're here for a week to explore many of the sights," says Trine Bonde, co-owner of the hotel alongside her husband, Claus Bonde.
Hotel Troense has 36 rooms and a restaurant with space for 120 guests inside and 60 outside. There are many deals on offer, including mini holidays and couple's retreats, which combine a delicious five-course dinner with an overnight stay and breakfast, without breaking the bank.
A touch of luxury
"What we really enjoy is making people happy, and that's true for our guests as well as our employees," says Trine. "We care about the details and making people feel at home, while also giving them that touch of luxury that everyone deserves. For example, we put a great deal of care into the food to make sure it's delicious and something people wouldn't necessarily make at home." The hotel has a very comforting and calming environment, where the care can be felt as soon as you step across the threshold.
Hotel Troense not only has space for guests in its cosy and crisp rooms, but also in the rooms downstairs, which are frequently used for celebrations and also courses and corporate events. The local area has castles, nature and beautiful views to enjoy, also providing something to discuss while relaxing in the outdoor spa after a day of exploration.
Subscribe to Our Newsletter
Receive our monthly newsletter by email