Hvite Smil: The dentist healing teeth and dental fears one cavity at a time
By Celina Tran | Photos: Hvite Smil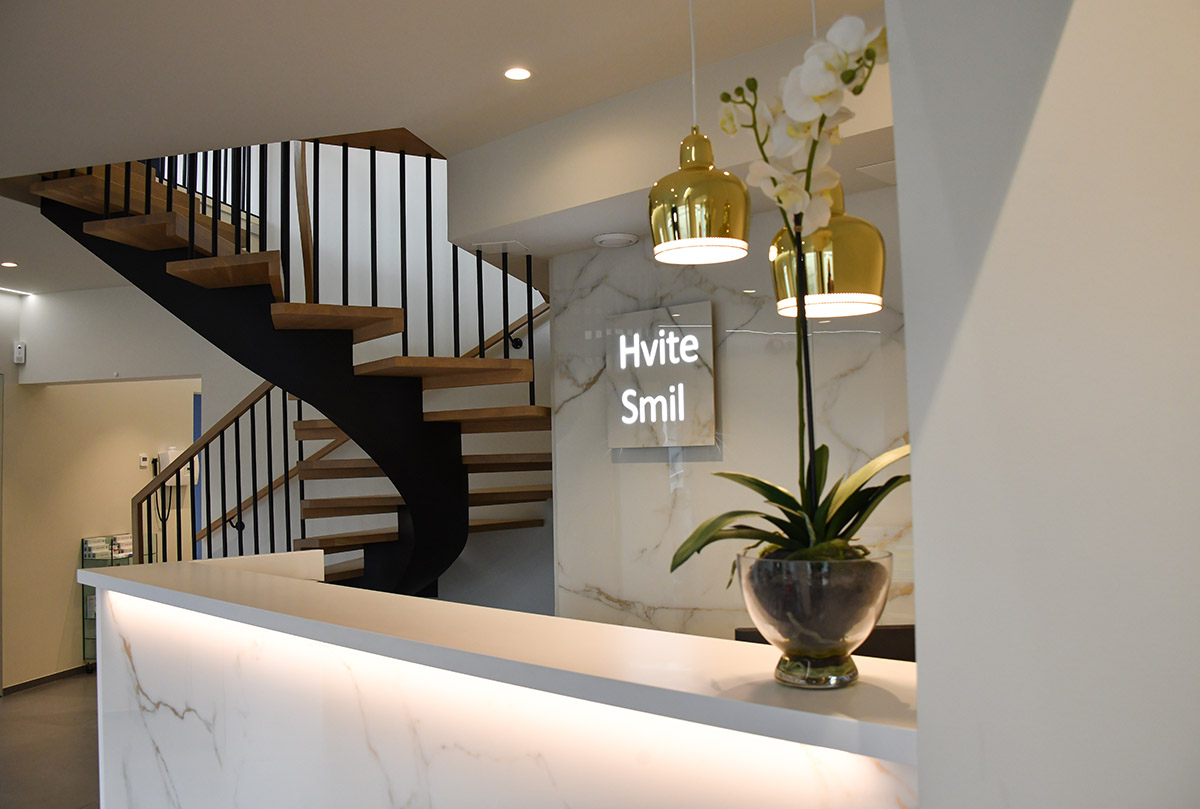 Based in Drammen, Norway, Hvite Smil and its team aim to cure people's teeth – and fear of dentists. The private clinic offers everything from general dental health care to aesthetic procedures, while also being a leader on the Scandinavian market in treating snoring and sleep apnea.
Hvite Smil's journey began over 20 years ago, when dentist Claus Gamborg Nielsen decided to start his own clinic. Nielsen, who has 30 years of experience under his belt, focuses on treating his patients' odontophobia, along with their teeth.
"We understand that a visit to the dentist can be scary to many people. I don't even like it myself!" he says. "It's important to us that our patients' experience is as comfortable and good as possible."
The clinic offers several options for those with a fear of dentists, from breaking treatments into several sessions to relaxation medication, allowing them to be in complete control of their treatment. The most reassuring factor for those with fear of the dentist, however, is Nielsen and his team's long experience.
"Our surgeon, Brengt Lewin, has over 30 years' experience and the world record in tooth implantation surgeries," Nielsen says proudly. "Over 40,000 tooth implants!"
Nielsen praises his Hvite Smil team for following and providing a comfortable journey all the way from the waiting room to the dentist's chair, and out the door. "We're like a family now, having worked so closely for so long. I hope we'll be able to welcome more staff to our dental family soon!"
Web: www.hvitesmil.no Facebook: Tannlegesenteret Hvite Smil Instagram: @hvitesmil.no
Subscribe to Our Newsletter
Receive our monthly newsletter by email