Icelandic Fish & Chips – Fish and Chips the Icelandic way
Text: Signe Hansen | Photos © Icelandic Fish & Chips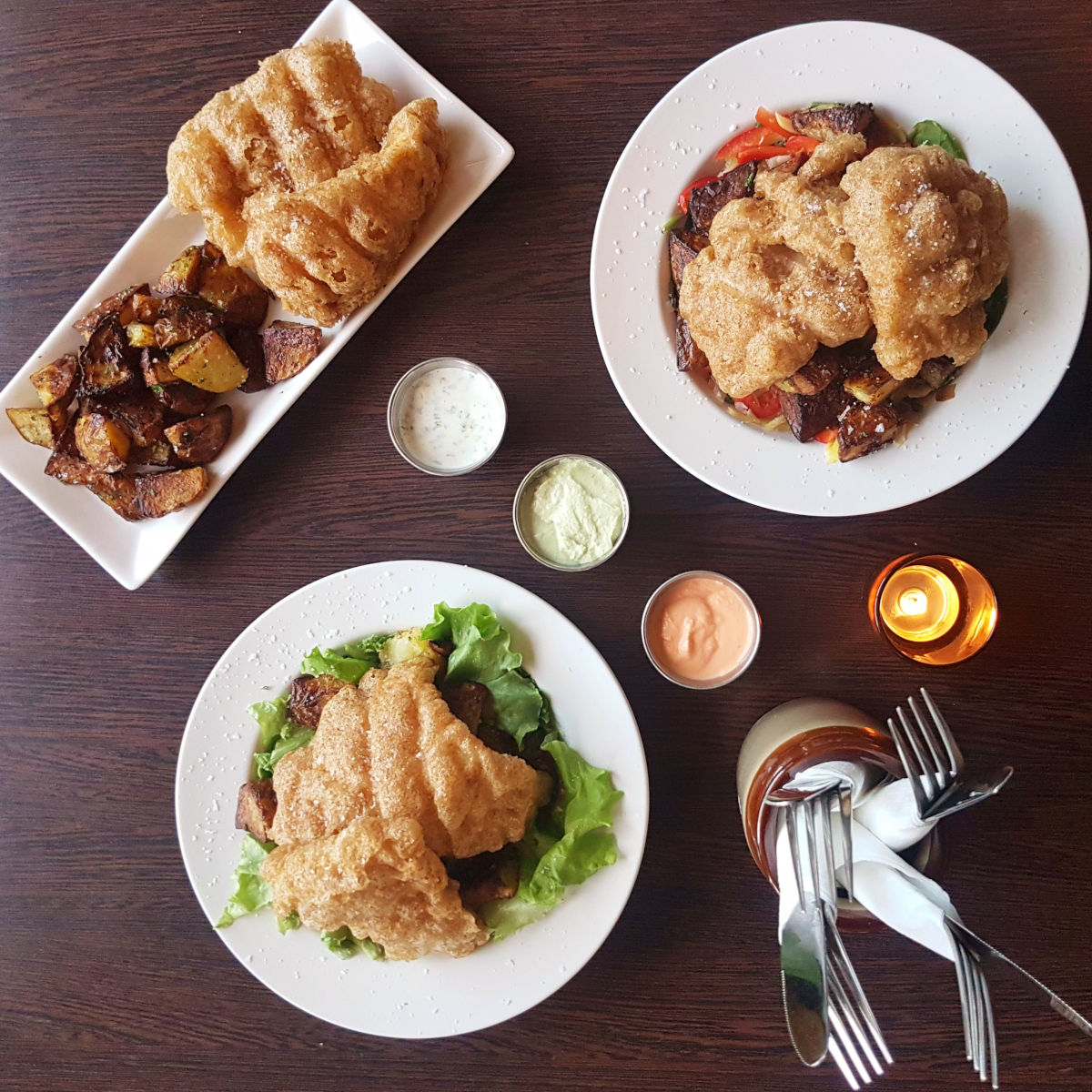 With dip made from Skyr, spelt-battered fish, and chips roasted in the oven, Icelandic Fish & Chips is likely to be the healthiest chippy you will ever come across. Located in Reykjavik, the restaurant was originally founded to provide busy families with a healthy take-away option, but is today just as popular with business people and travellers.
Owned and run by Erna Kaaber and her family, Icelandic Fish & Chips was founded as a solution to the lack of healthy take-away options in Reykjavik almost 13 years ago. "Working as a journalist while being the single mother of three kids, I found that it was difficult to find something healthy to pick up and bring home. So, I thought maybe I should just do it myself," says Kaaber. She then promptly followed up on that idea by enlisting her brother-in-law and parents to get the business started. "None of us had ever worked in a restaurant," she confesses.
Despite the lack of experience, an original take on the traditional British dish led Icelandic Fish & Chips to thrive. "We just did loads of research – we knew we wanted to keep it as healthy as possible, and that's why we started using spelt flour for the batter and rape seed oil to fry it in, because of its heat tolerance and the fact it isn't full of omega 6 like vegetable oils," explains Kaaber. "It's also why we don't fry the chips, because carbs just absorb the fat like sponges – it's different with the protein. And, we always have loads of salads on offer, because to me a meal just isn't a meal without a salad."
All of the fish on the menu at Icelandic Fish & Chips is line-caught from the cool Icelandic waters and brought in the same morning. On the menu, the seafood, which now also includes delicacies such as roasted langoustine, is followed by a number of tempting desserts, many made with the protein-rich Icelandic Skyr. Besides the food, to wash it all down the restaurant offers an organic range of soft drinks, Icelandic beer and their own homemade lemon and ginger soda. Everything can be enjoyed in the restaurant or, as Kaaber originally intended it, brought back home as a healthy treat for the loved ones.
Subscribe to Our Newsletter
Receive our monthly newsletter by email