Ild i Gilden: A festival that marches to its own tunes
Text: Signe Hansen | Photos: Nanna Andreasen
Focused on modern folk music and set in a commune in Roskilde, Ild i Gilden is a festival like no other. In 2017, the event originated during a hangover but has since evolved into three days of creativity, bonfires and acoustic music.
It all started with a day of hangovers, during which friends Mark Langer and Daniel Nayberg began to plan "the best garden party ever". However, unlike most hangover plans, it did not stay at just that. Instead, the plan escalated and grew into a three-day festival of folk music. This year, the organisers expect around 700 to 1,000 people to join, and their ambition of introducing a new audience to folk music thus looks well on its way to being achieved.
"Our aim is that people leave with a feeling of having experienced something completely new, something unusual and surprising," says Langer. "A lot of the musicians we present will never be played on the radio; they're not mainstream, but they're extremely talented professional musicians who tour the world with their music."
It is not just Ild i Gilden's music programme that is different from that of other festivals. The festival is created as a non-profit event, with ticket prices left more or less up to the guests. "So many festivals have become too expensive – big money machines – and that's not what we wanted. We want it to be an inclusive and informal event where everyone can come by – that's also why we don't have the area fenced off or anything," explains Langer.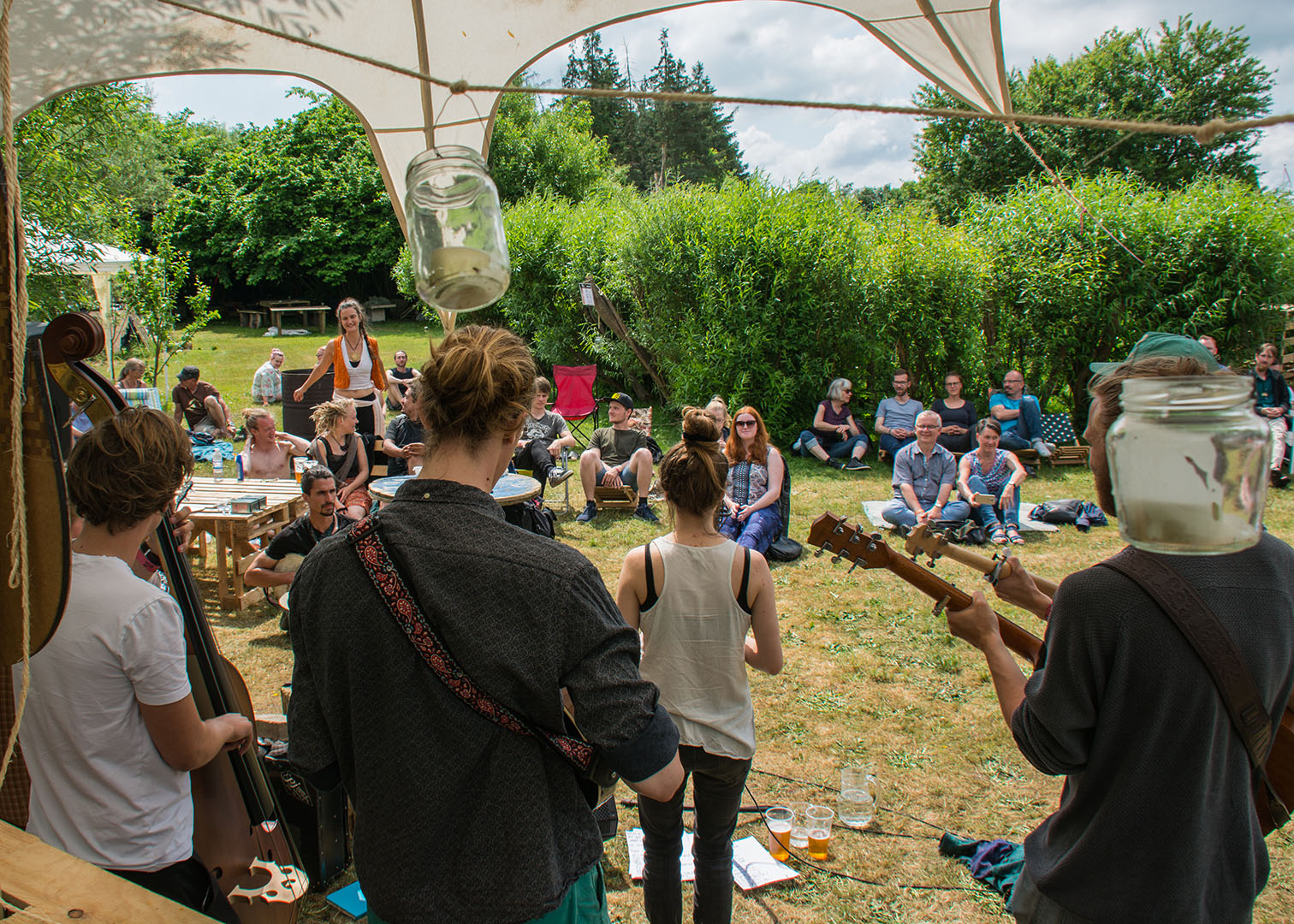 This means that when buying tickets, guest can decide how much they want to pay. There is, however, a minimum price of 150 DKK (about 18 GBP), as this was a requirement from the funder supporting the festival. "We'd rather that it'd be entirely up to our guests, but I guess it's fair enough when you ask funders for money, that they don't want you to give it all away for free," Langer laughs.
As in previous years, the festival programme will present a mix of Nordic and international and innovative folk musicians, such as the soulful Danish trio Dreamer's Circus and the impossible-to-describe, must-be-experienced Finnish accordionist Antti Paalanen. The festival will also include daily yoga classes, organic food and drink, storytelling, workshops and much more.
Place: Gildesgård, Kamstrupvej 60, 4000 Roskilde Date: 7-9 June 2019 (warm-up 5-6 June) Tickets: Online, minimum price 150 DKK. Web: ildigilden.dk
Subscribe to Our Newsletter
Receive our monthly newsletter by email