Ingun Dahlin & Galleri Fenka: At full speed and on fire
Text: Ingrid Opstad | Photos: Merete Haseth / Hattrem
Norwegian artist Ingun Dahlin is an expert in modelling and shaping sculptural expressions – figurative and rustic – with the aim of creating life through clay. "I want my art to speak freely where words fall short; to say something that words cannot, and be like visual music," she says. This summer, Galleri Fenka is proud to host Dahlin's biggest exhibition to this date. This unique gallery, located inside a building with an interesting history, is a place bound to amaze and inspire you.
Art has always been a big part of Ingun Dahlin's life. As a new student at the Norwegian National Academy of Craft and Art Industry, she experienced an artistic beginning in meeting with teacher Ingeborg von Hanno. "She was someone old and wise who, with empathy and drama, told us that if we were to remember only one thing after years of study, it would have to be that 'good craftsmanship should be ripped out of the heart's roots'." This sentence made an impression on the young artist and has stayed with her through 30 years as an artisan. "I never forgot it, and I try to live by it. The creation process is painful and requires empathy. One cannot touch another heart unless one is oneself touched," Dahlin explains.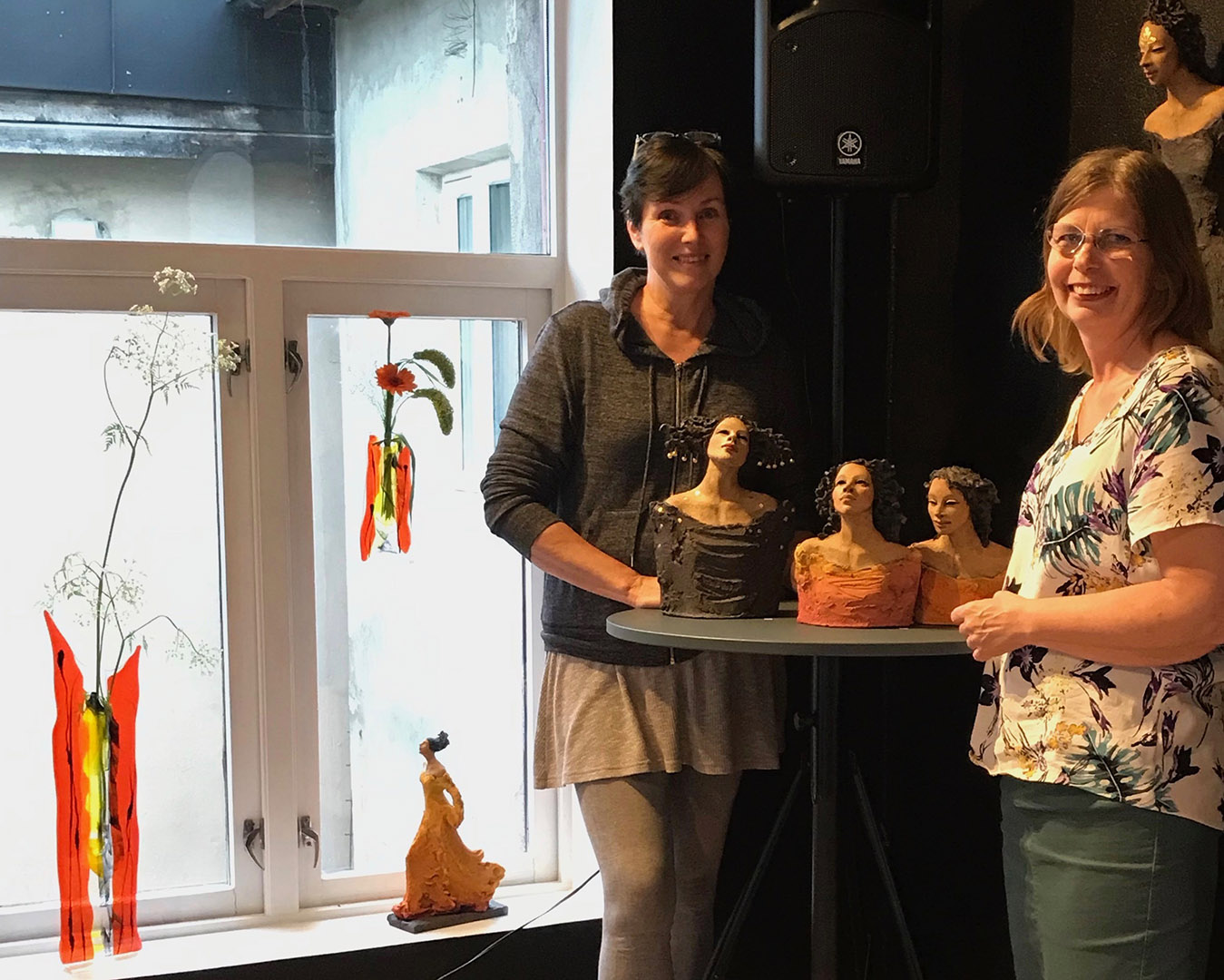 'My art is my language'
"For me, my work is about creating life in clay. I find that everything is about communication, relationship and association. But life first arises in the communication between art and man," she says. "I want to express something that I find difficult to say with words. I want my art to be able to speak where words fall short. Be like visual music – sensual, happy and melancholy. I want the art I create to live its own life and to mean something to someone. My art is my language."
Our eyes and hands follow us through life and are strongly linked to our personalities, believes Dahlin, who often creates sculptures without these features for several reasons. One is to remind us what The Little Prince says: 'The essence of life we see with the heart'. "I choose not to have eyes and hands, to see the observer and recognise what they themselves feel. I work with each millimetre – the sculptures smile with you when you are happy and feel with you when you are sad," she says.
This summer, Galleri Fenka is proud to host Dahlin's biggest exhibition to date. At Full Speed and On Fire is a collaboration between Dahlin and gallery owner Elisabeth Ben Riala, and will showcase 150 of Dahlin's clay sculptures alongside Ben Riala's glass art.
"The rough stoneware clay is a contrast to the play with light portrayed by the glass, and together they create a space filled with colour and energy. Dahlin's sculptures arouse emotions like energy, passion, pain, grief, hope and joy in a way only she can convey," Ben Riala says. The title of the exhibition is not only a description of the artists and their collaborative energy, but also the process where glass and clay are created and burnt several times before the product is ready to be exhibited. "Dahlin's art speaks to us in a completely unique way and should certainly be experienced. It really hits you right in the heart," she says.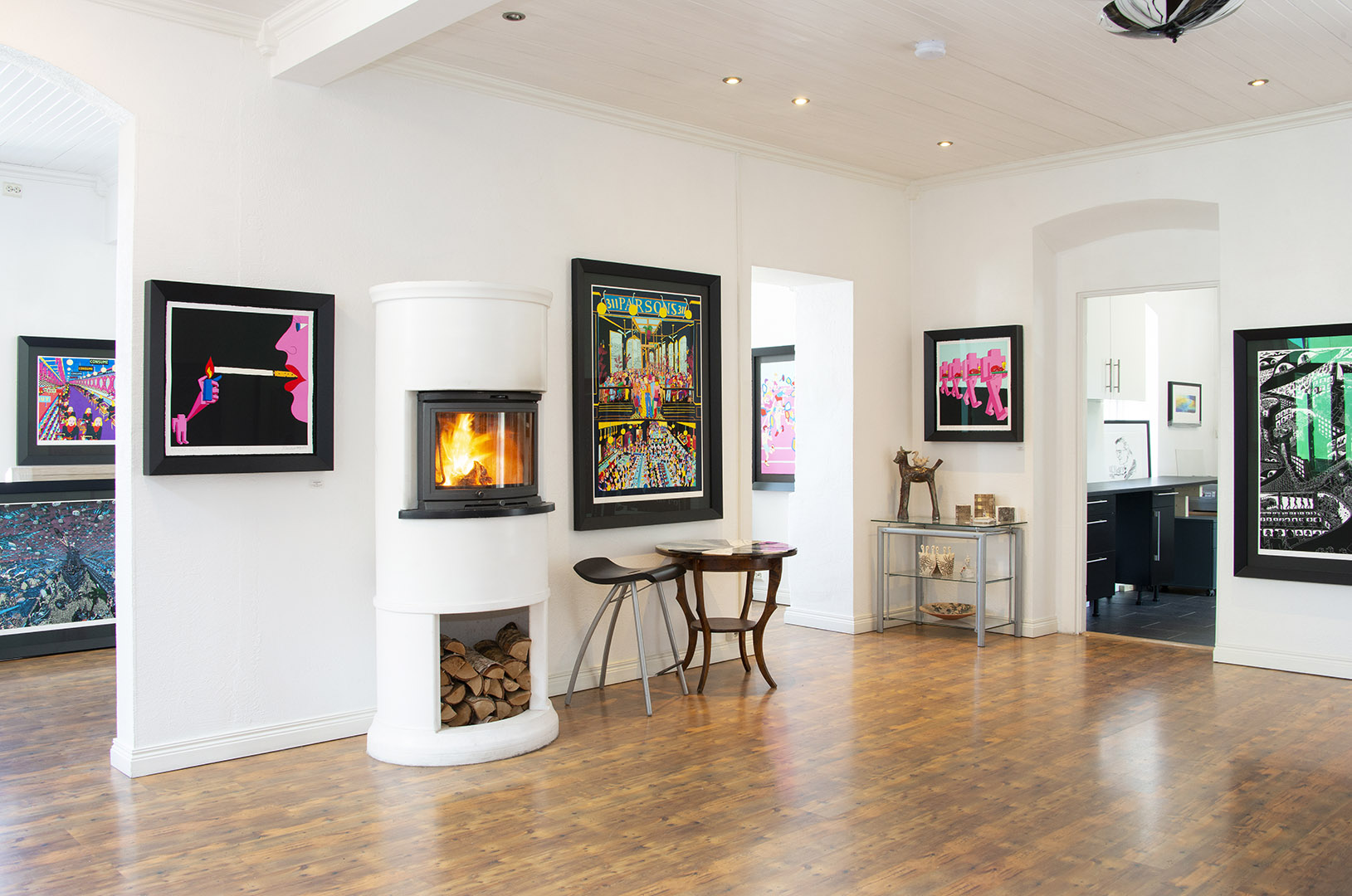 A gallery in a former prison
Fenka is a building with an interesting history. "It was actually built in 1898 as a prison with associated courtrooms, cells, prison guard residences, and a City Hall. The word 'fenka' comes from the Swedish slang word 'finch', which means prison," the gallery owner says. Centrally located in the centre of Levanger in Nord-Trøndelag, it became the start of an artistic adventure for Ben Riala eleven years ago. Today, the historic building houses a gallery with a focus on quality and diversity, showcasing a large selection of modern art by some of the country's foremost artists, whether they are established or at the start of their career – a true treasure trove of visual art, sculptures, photography, graphics, crafts and ceramics.
"We want to make art more accessible to ensure that more people get to experience good-quality artwork. Our goal is to give the public the opportunity to not only see art, but also gain knowledge about artists and their impact on the individual and collective life," Ben Riala states. And what better place to do so than inside this old prison with all its charm? The old City Hall is located on the second floor, which is where the main exhibitions are on display. Furthermore, the prison cells on the ground floor and in the basement have been kept, to give the gallery space a completely unique atmosphere. The former outdoor area for the inmates has now been transformed into an exotic meeting place. "Here, you can sit down with a good cup of coffee or a glass of bubbly and take in the special ambiance of the space," the gallery owner smiles. "I want to give my visitors the opportunity to take a break from their everyday life and to experience art. Everything in my gallery is for sale, also in our online shop, so maybe you will find yourself a treasure."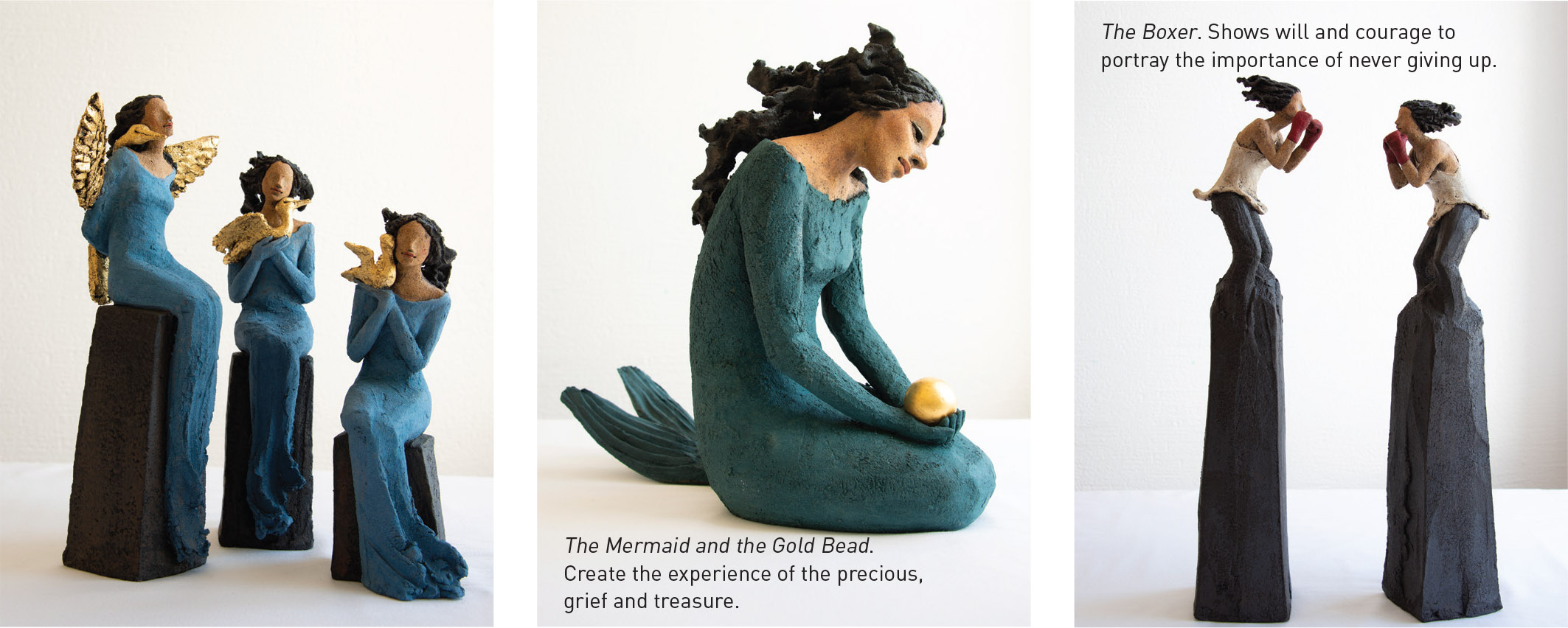 Gallery programme 2019: Until 25 July: At Full Speed and On Fire, Ingun Dahlin and Elisabeth Ben Riala 27 July: Anne Kristine Thorsby 7 September: Knutsen & Ludviksen, Øystein Dolmen 26 October: Pushwagner Artist Ingun Dahlin: Web: www.dahlin.no Facebook: ingun.dahlin Galleri Fenka: Web: www.fenka.no Facebook: Gallerifenka
Subscribe to Our Newsletter
Receive our monthly newsletter by email