Isbolaget
Text: Liz Longden | Photos © Andreas Silverblad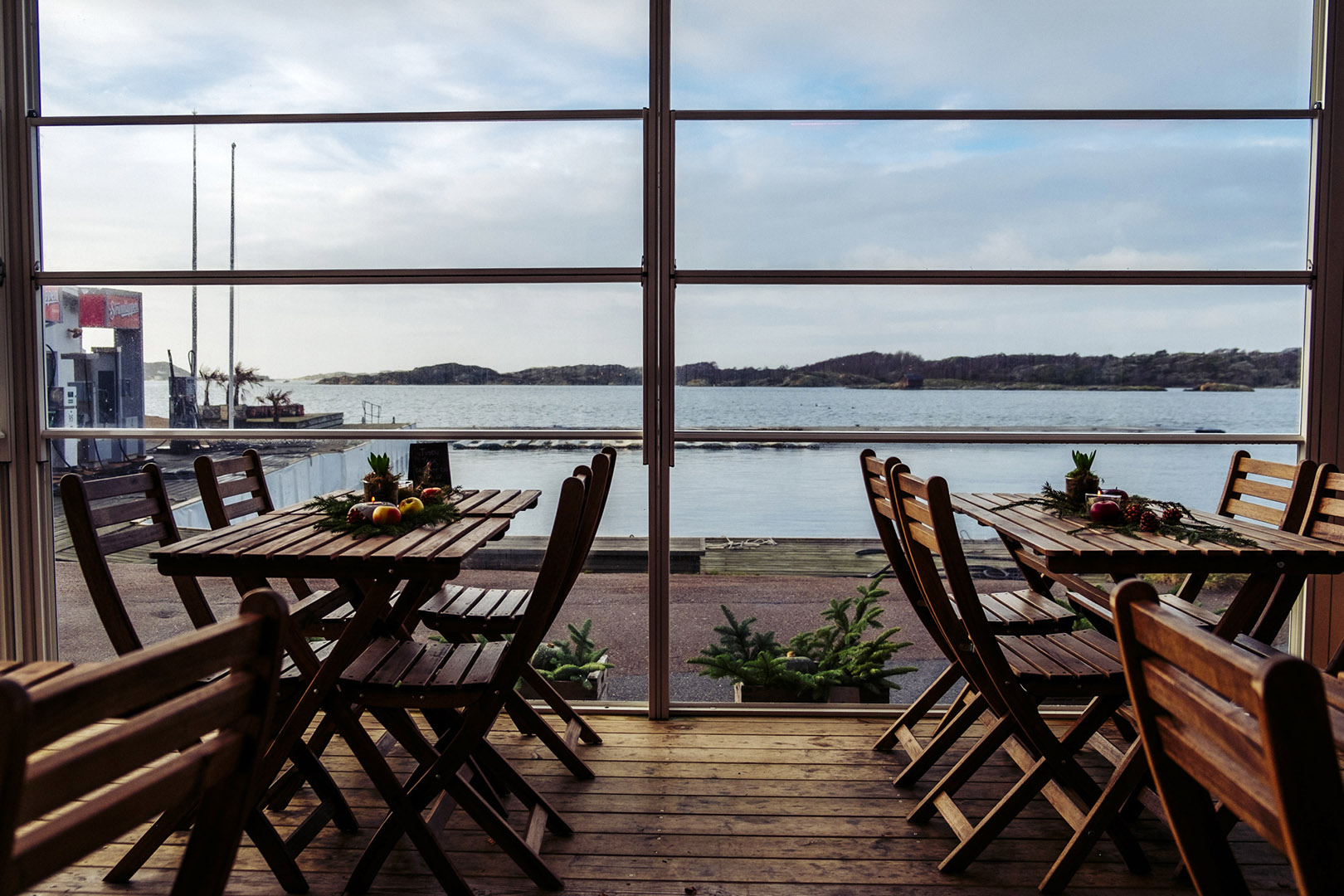 Home comforts in an idyllic setting
S ituated on the beautiful island of Donsö, Isbolaget is housed in a former ice factory. But don't be fooled by the history – with its down-to-earth, rustic charm, this is one restaurant which guarantees a warm welcome.
Isbolaget sits at the end of the pier in Donsö harbour, looking out onto Gothenburg's southern archipelago. It is a breath-taking setting in which to enjoy a meal or a drink, but the location originally had a practical purpose – the building used to be an ice factory and warehouse, catering for the local fishing boats taking their catch to market. And even today, the building's history continues to make itself felt.
"It's a really special building, with a unique atmosphere. You can still see the marks where ice has worn down the walls over the years, and it's fantastic that that hasn't been painted over, because that's what gives it its character," explains Lisa-Lotte Steen, who owns and runs the restaurant. "It's very beautiful, but in a kind of rough way, and we've taken inspiration from that. When people come in, we don't want it to feel polished or stuffy. I want them to feel welcome, as if they were invited to my home."
Accordingly, there will be no 'nouvelle cuisine' on offer at Isbolaget any time soon. Instead, Steen and her team pride themselves on a hearty menu based on Swedish and European classics. "We don't do fine dining, or have a wine list with 17 wines," Steen warns. "Instead,we serve food that is simple, good and filling, with a slightly rustic feel.It's food that we'd like to eat ourselves." Locally caught and warm smoked salmon is one speciality and a favourite over the summer months,and in addition to burgers, steaks and fish, the restaurant is also planning to extend its vegan provision.
While many visitors take the boat from the mainland purely to visit the restaurant, Isbolaget also makes a stunning location for weddings, private parties and conferences. And this summer, the restaurant will also become the first hotel on Donsö, which is not accessible by car, with ten double rooms initially available, rising to 14 in the autumn.
"We're surrounded by fantastic nature, with plenty of walking trails and great spots for swimming," Steen points out."So having overnight accommodation here will give our guests the chance to properly explore and discover the island."
Subscribe to Our Newsletter
Receive our monthly newsletter by email