Jacqueline's: Vibrant,modern diner with late-night menu
By Malin Norman | Photos: Jacqueline's
Rightin the middle of Stockholm, Jacqueline's opened its doors in 2020. The modern diner takes inspiration from the buzzing gastronomic scenes in Brooklyn and Tel Aviv, noticeable in its late-night menu, colourful interiors and lively atmosphere.
Jacqueline's is a new diner in Sergelstan, a bustling area in the centre of Stockholm with lots of shops, theatres, cinemas, bars and restaurants, as well as busy offices. "The neighbourhood feels a bit like a small version of New York, and it's as windy here as on Manhattan," smiles Michelle Broman-Ek, restaurant manager.
Since October 2020, Jacqueline's is a welcome refuge in Sergelstan from morning to late night. The colourful diner takes inspiration from Brooklyn, a borough in New York, and from Tel Aviv in Israel. The interior is a mix of pink and green, with brick walls and tiled floors. "Entering the restaurant is like coming into another world," says Broman-Ek. "It's vibrant and buzzing, and gives you the feeling that the night could take you anywhere."
The owners of Jacqueline's are an experienced trio: Christian Olsson, Kristofer Sandström and Niklas Odin from Stockholm Krogbolag, which runs renowned restaurants such as Vassa Eggen and Tako. With Jacqueline's, they have managed to establish a modern restaurant with an international atmosphere where you can get a great meal, and also late at night.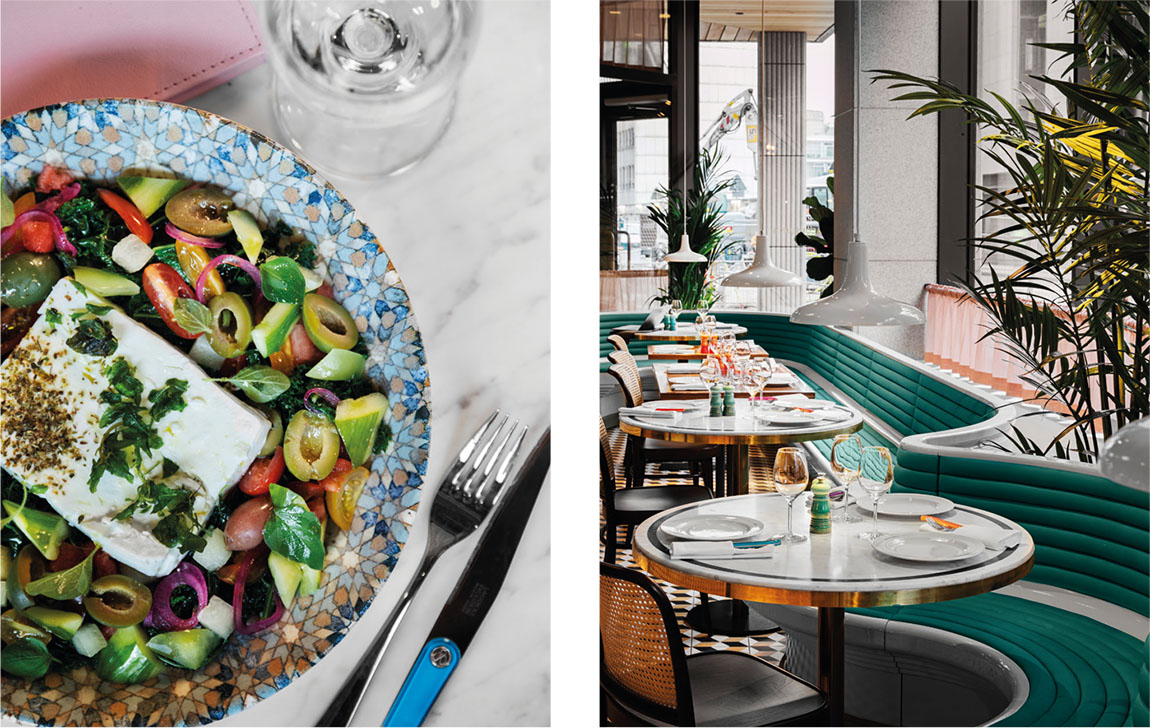 Lobster spaghetti, duck tagine and falafel
Jacqueline's menu is generous and certainly offers something for all palates. "It's the perfect spot when going for a night out with your friends – you can always find something that suits your mood," ensures Broman-Ek. "If you want to stay on the healthy route, there are lots of light and fresh options such as the cobb salad with hand-peeled shrimps. And if you feel like treating yourself, this is the right place."
The restaurant manager recommends in particular the lobster spaghetti; a whole lobster sits on top of creamy spaghetti with cognac and tarragon – tempting indeed! The duck tagine is a best-seller too, and the delicious falafel is a must, made from scratch with a nod to flavours from the Middle East.
This is a real hotspot for brunch during weekends – unsurprising considering its fabulous location and versatile menu. Later this spring, Jacqueline's will also offer breakfast from early morning, no doubt welcome news for office workers, shoppers and other visitors in the bustling area.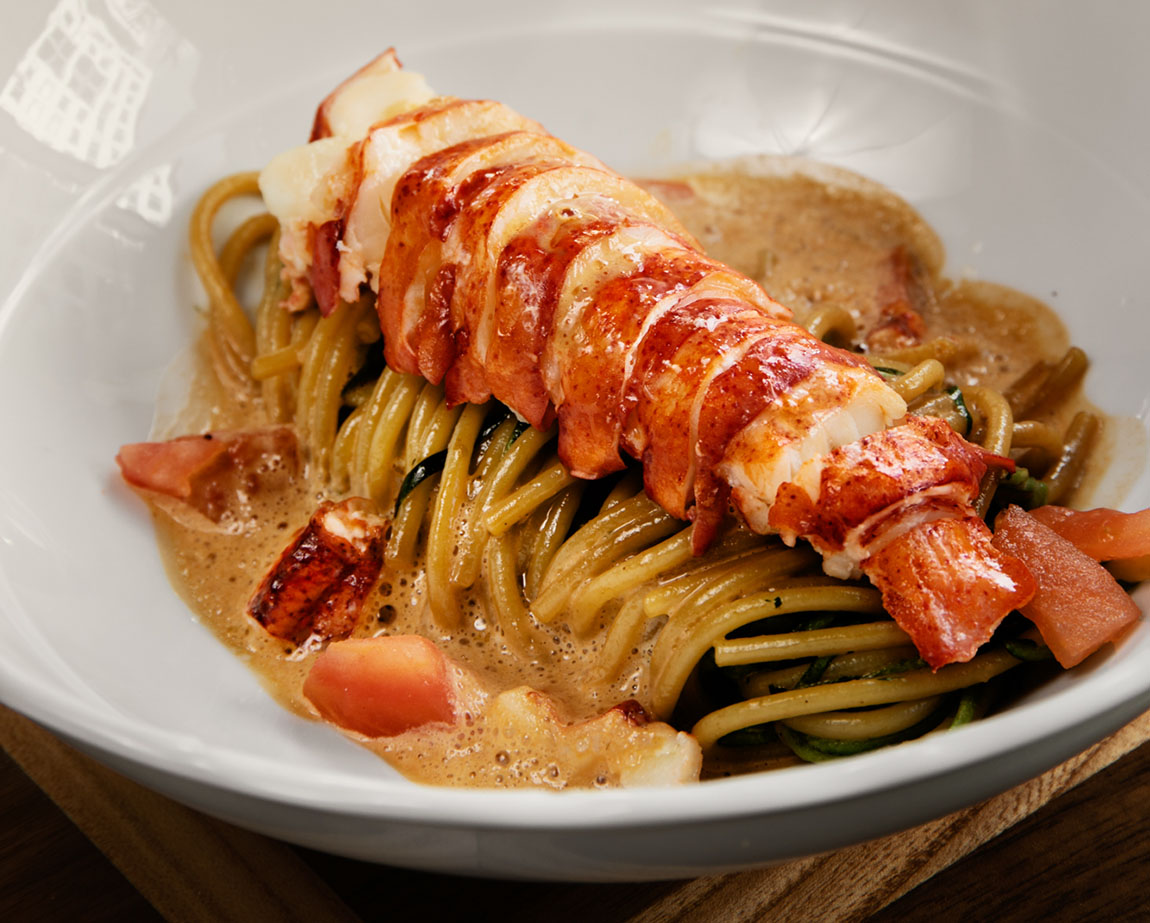 Jacqueline's opening hours: Monday and Tuesday: 11am to 11pm Wednesday and Thursday: 11am to midnight Friday: 11am to 1am Saturday: 12pm to 1am Sunday: closed Web: www.jacquelines.se Instagram: @restaurantjacquelines
Subscribe to Our Newsletter
Receive our monthly newsletter by email