Jamtli: Calling all history lovers
By Emma Rodin | Photos: Jamtli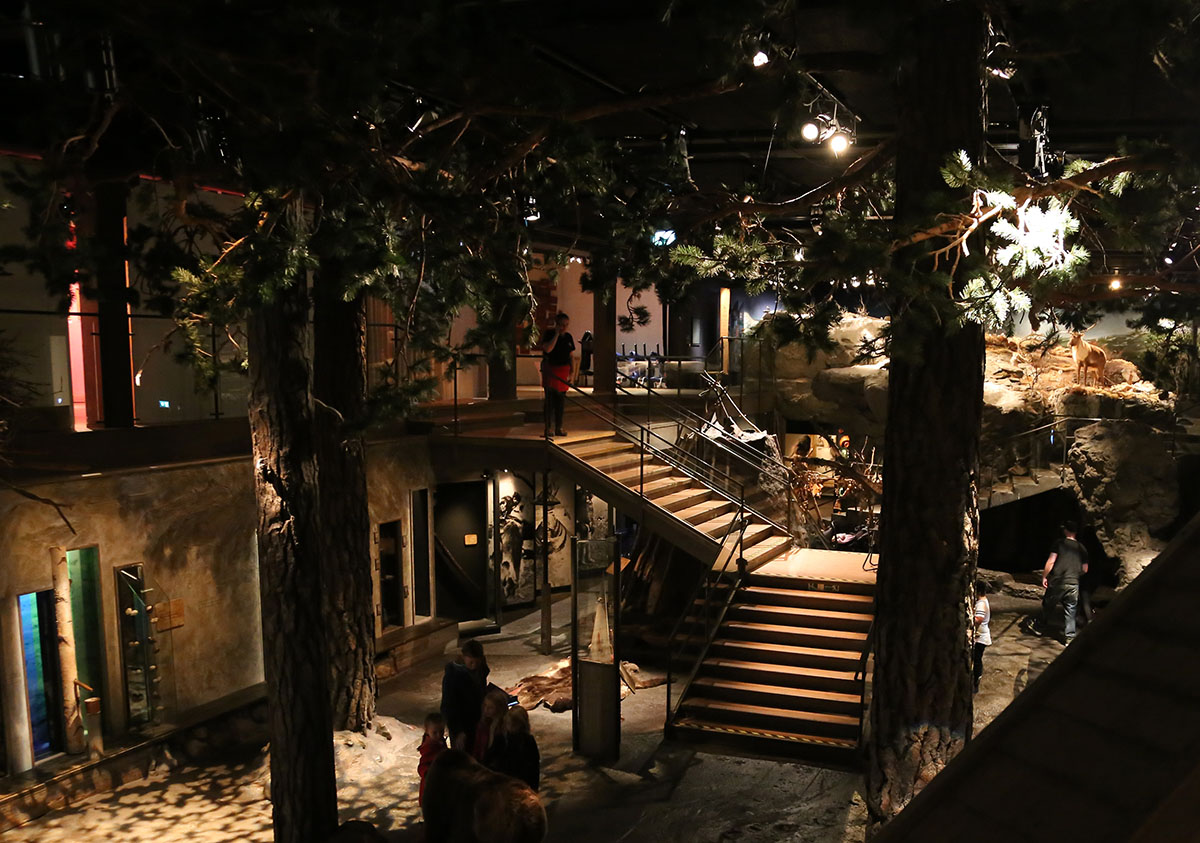 Behold Jamtli, a magical museum for children and adults alike, where history, art and culture meet. Pay this historical hotspot a visit and you'll find Nationalmuseum Jamtli, an arena for art and design, accompanied by an open-air museum and indoor exhibitions. That's three for the price of one.
Jamtli is the regional museum of Jämtland and Härjedalen and can be found in Sweden's Östersund. It has played – and still is playing – an important role in preserving the region's fascinating history, through interactive and engaging displays and events. Perhaps that's the reason why Jamtli has cemented itself as one of the most popular tourist attractions in the area.
Nationalmuseum Jamtli is a branch of the Swedish National Museum, and its current display Nordic Myths will run until 18 April. This summer will see the launch of Nordic Nature – Ideal and Reality, a new exhibition where artists depict Nordic nature from the 17th century onwards. "A collection of art and crafts will showcase various eras and their view of nature as a source of beauty, but also as economical resources, science objects and identity symbols," explains Jamtli's Christina Wistman. The exhibition holds around 130 works of art by artists including Elias Martin, Pehr Hilleström, Bruno Liljefors, Helmer Osslund and contemporary artist Frida Fjellman.
Once you've soaked up the art shown at Nationalmuseum Jamtli, there's lots more to explore. Head to the indoor museum where the Jämtland region's cultural history comes to life. This includes both temporary and permanent exhibitions, such as Vikingar (Vikings), where the ancient woven cloths called 'Överhogdalsbonaderna' can be found. These fabrics have existed for more than 1,000 years and depict a world miles away from the one we live in today.
Since the 1980s, Jamtli has also been working on its living history project, Jamtli Historyland. During the summer, this takes place in Jamtli's open-air museum and is brought to life by actors and animals. Visitors are invited to take part in various role-playing activities that demonstrate how people lived in the 18th, 19th, and 20th centuries.
If guests fancy a break during their visit, they can sit down at the museum's cosy café. And before they leave, they can stop at the gift shop, which has been described as Östersund's best. So, whether you're young (or slightly less so), a true history fanatic, or just curious about the world, it's fair to assume that you're about to fall in love with Jamtli.
Web: www.jamtli.com Facebook: jamtlimuseum Instagram: @jamtli_ostersund
Subscribe to Our Newsletter
Receive our monthly newsletter by email