Jarlsberg
Text: Sunniva Davies-Rommetveit | Photos © Tine Jarlsberg
Norway's international cheese sensation
N orway's most successful international cheese product, Jarlsberg, is deliciously creamy with an irresistibly nutty flavour. These nutty notes, combined with its soft, mild texture, not only make it a staple in every Norwegian household, but also internationally – from the US and Canada to Australia and the UK.
Few cheeses combine looks and taste as well as Jarlsberg: its scrumptiously mild yet nutty taste merges seamlessly with its aesthetically pleasing, almost cartoonesque holes – known to cheese connoisseurs as 'eyes'. It is this heady combination that has taken TINE's Jarlsberg cheese on the 63-year adventure that has not only transformed it into an essential topping on Norwegian breakfast tables, but also seen it conquering international cheese markets.
"From the US and the UK, to Australia and Sweden, TINE's Jarlsberg has captured imaginations globally," explains international marketing manager at TINE, Silje Lindborg. "It is amazing that what was essentially an experiment in the 1950s resulted in such a recognisable and delicious taste, which millions have been unable to get enough of ever since."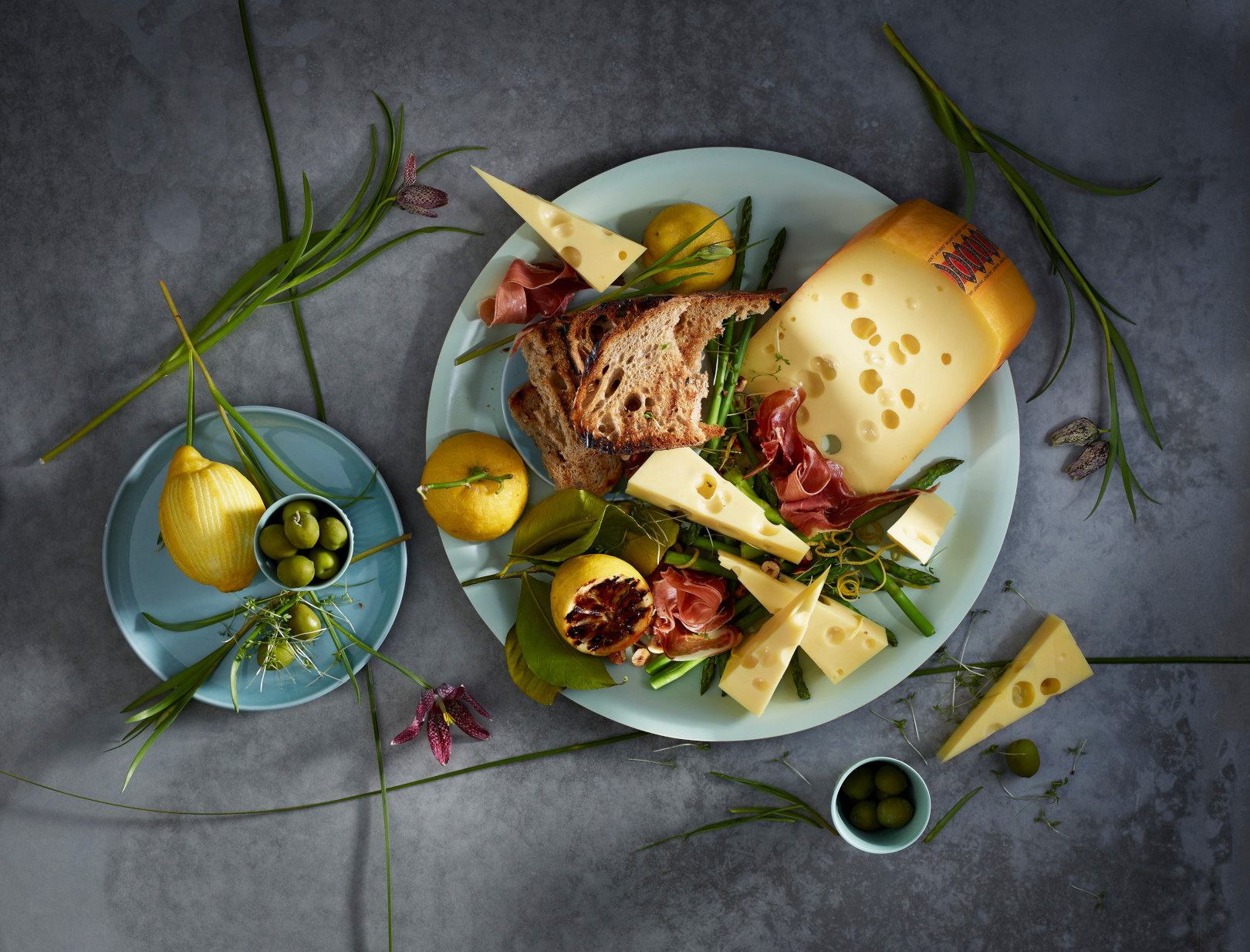 The father of Jarlsberg cheese
The experiment Lindborg is referring to was one conducted in the 1950s by professor Ole Martin Ystgaard, considered the father of Jarlsberg cheese as we know it. Starting in 1956 and stretching over the next ten years, he conducted the cheese-making experiments at the Agricultural University of Norway's Dairy Institute. This painstaking research resulted in a cheese with a gorgeous, nutty flavour, along with salty hints, plus those famous holes – becoming known as Jarlsberg cheese.
Though TINE's recipe for creating the famous holes is a well-kept (and long sought-after) secret, the process of getting the delectable combination of mild, nutty taste and perfectly-formed holes comes from mixing lactic acid bacteria and Propionibacterium. Exactly how this works is kept under lock and key, with TINE having dedicated an entire factory in Trondheim to producing the culture that makes Jarlsberg cheese so unique.
Since Jarlsberg cheese rolled onto the Norwegian culinary scene in the swinging '60s, its versatility not only meant that the stereotypically humble Norwegian lunchbox was transformed, but also led to Norwegians experimenting with different dishes. "The Jarlsberg cheese is great in many different dishes," explains Lindborg. "It can be put on a salad to make it even tastier, added to a pasta sauce, and similarly sprinkled generously onto pizza – because it has this mouth-watering property of becoming stringy when melted."

From Norway to Hollywood
Norway is not the only nation that has become smitten with Jarlsberg cheese, though, with it present in key markets such as the US, the UK, Canada, Australia, Germany and Sweden already as early as the 1960s. In the US, Jarlsberg's popularity is hard to overstate. It is present in an impressive nine out of ten American supermarkets, and is also a staple on the menus of Brooklyn's hip and trendy grilled cheese trucks – a testament to its capability to melt sumptuously like only the best cheeses do.
Even Hollywood has acquired a taste for Jarlsberg, it being referenced in the chic film The Devil Wears Prada, as well as the extremely popular TV series The Sorpranos. "These mentions by some of today's top actors cement Jarlsberg as a must-have international product. It proves that we deliver on taste, texture and looks – so much so, that the trendiest scripts in the world have paid homage to Jarlsberg cheese," Lindborg says.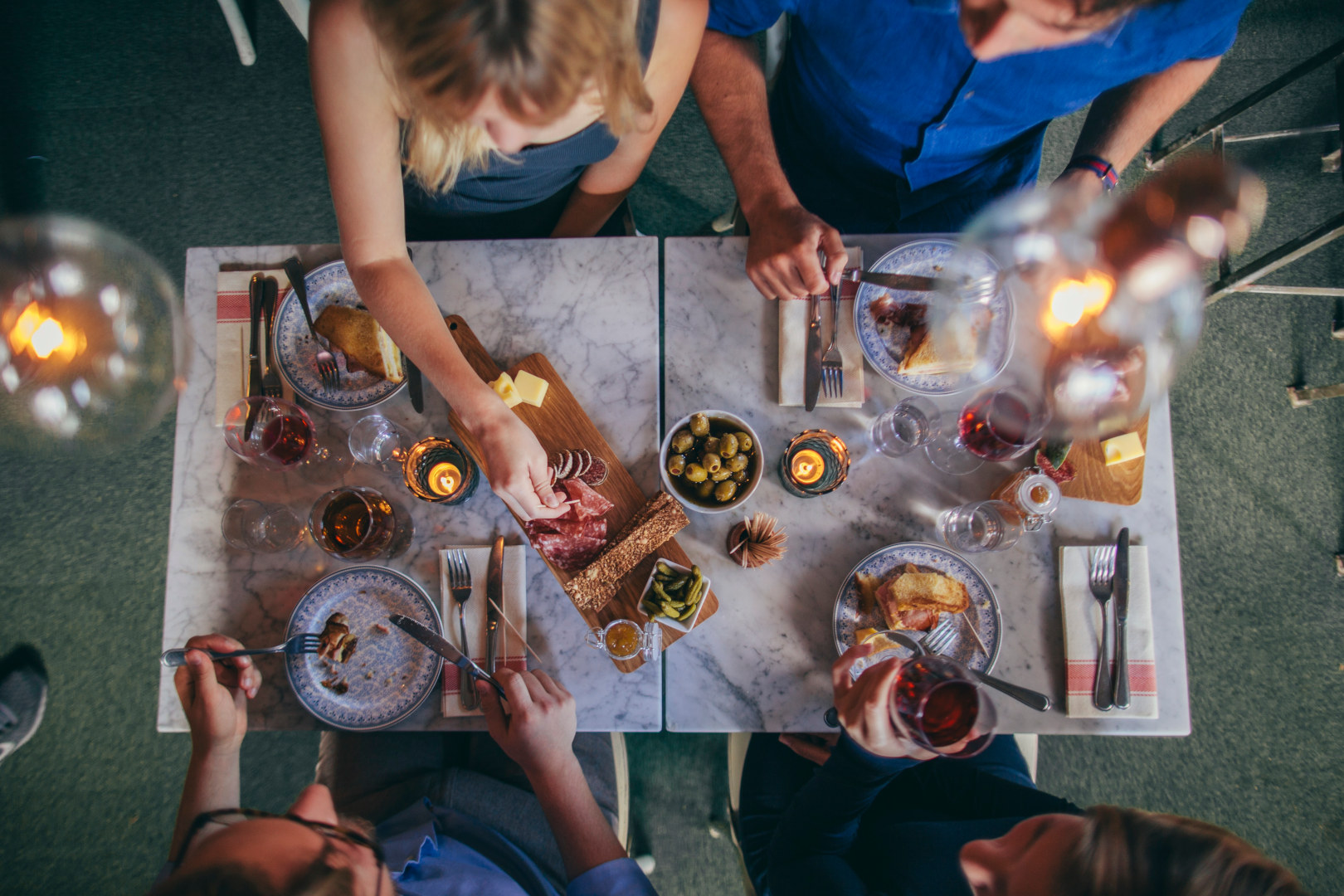 With such Jarlsberg fever already present in key international markets, TINE's aim of further growing the brand internationally in the coming years shouldn't prove too challenging. "There is still huge potential for growth internationally, especially in the US market," Lindborg explains. "We expect to reach many more households outside of Norway in the next few years, and really look forward to introducing people to this brilliant cheese."
With its beautiful texture, enviable appearance and exquisite taste, Jarlsberg cheese undoubtedly continues to take the international cheese market by storm. "We think more people should have the chance to try Jarlsberg," Lindborg says. "Whether it be eaten as part of a sumptuous grilled cheese toastie, melted on pizza or as a sneaky few slices on its own, this cheese is as versatile as it is delicious."
Web: jarlsberg.com Facebook: jarlsberg Instagram: @jarlsberg_
Subscribe to Our Newsletter
Receive our monthly newsletter by email