Jolie Lounge & Café: A European café with a Lappish twist
By Mari Koskinen | Photos: Jolie Lounge & Café
Old friends Jo Ormós and Eija Pakkanen had always lamented the lack of a cosy place to meet friends, spend time with family and enjoy great food in their home village of Äkäslompolo in the famous Ylläs ski resort. So, they decided to solve the problem by joining forces and creating such a place. The result was Jolie Lounge & Café, a European-style establishment, which has become a must-visit destination for tourists in the area.
The Jolie Lounge & Café is known for its stylish décor, combining soft pastel colours with details and textures from the surrounding Lapland. It is open all year round and, in the summertime, visitors can sit on the comfortable sofas on the outdoor terrace, enjoying the spectacular view of the Kuer fell. While Lapland has left a strong – and wonderful – imprint on the place, bringing in European style and table-service has elevated the venue to a new level.
The restaurant offers familiar dishes with a Lappish twist. In addition to the delicious artisan sandwiches, pastries and homemade cakes, Jolie's menu features fresh salads and pastas, all prepared in their kitchen from scratch. "We love to bring nature to the plate, and our focus is on seasonal ingredients sourced locally," Ormós says, adding "Both of us love wild foods which you can find right on our doorstep." Jolie's menu changes eight times per year and it is 100 per cent gluten-free, with many vegan options. They also serve wine and have an interesting drinks menu to fulfil every visitor's wishes.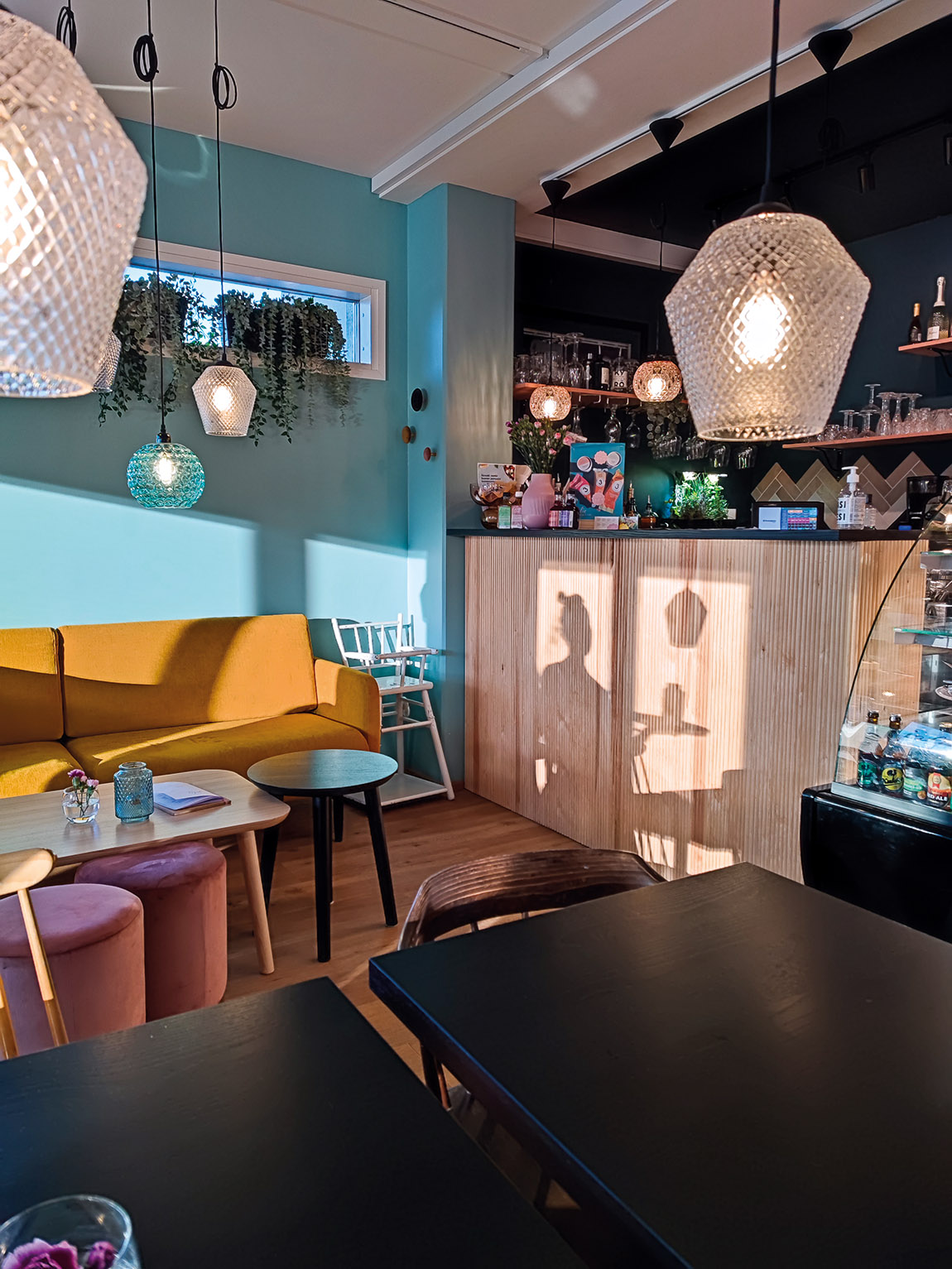 Entertainment and theme nights
Jolie also hosts a range of events, including 'Friday Night Dinners', where they serve a full dinner menu. "We also have theme nights, like 'Drinks and Drama', where authors present their latest books, and 'Music Lounge', where selected DJs keep the clients entertained throughout the evening," Ormós explains. They also celebrate traditional seasonal events like Halloween and Christmas – but instead of repeating the same year after year, they like to bring something new each time.
With all this on offer, it's no wonder that Jolie's Lounge & Café has become the favourite spot for both locals and tourists alike, to relax and enjoy excellent food in a cosy atmosphere.
Web: www.jolieloungecafe.fi Facebook: jolieloungecafe Instagram: @jolieloungecafe
Subscribe to Our Newsletter
Receive our monthly newsletter by email