Jutulskinn: Traditional tanning for modern people
Text: Synne Johnsson | Photos © Jutulskinn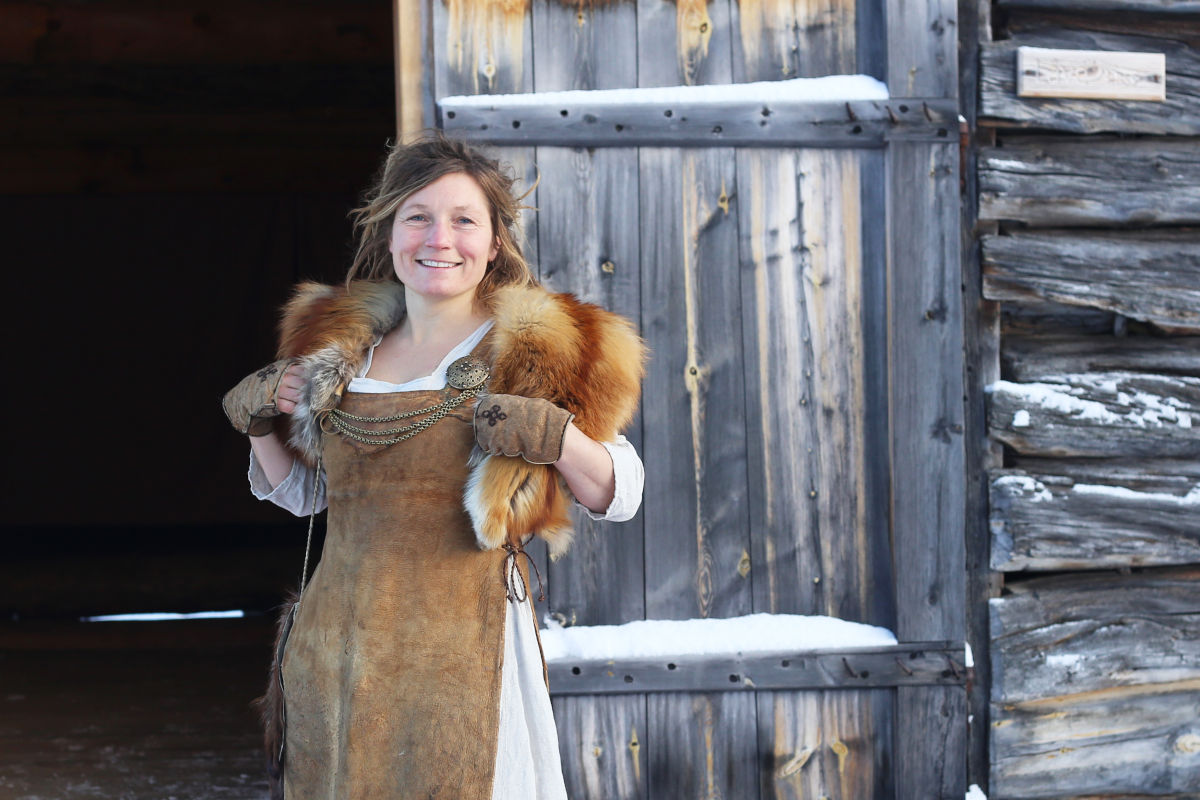 I n 2015, in the Norwegian mountain village of Vågå, artist Sofie Kleppe started up her own traditional tannery and sewing workshop, Jutulskinn. Here, she tans skin and sews it into beautiful products.
Hunters from all over the world come to Jutulskinn with skin that they want to be turned into unique, personal products. Kleppe and her trainee Roni Öhman do everything, from the tanning of the skin to designing and sewing it into whatever their customers wish. "What we do is create modern products in traditional ways; for example, an alternative for high-tech hiking clothes," Kleppe explains.
She makes everything from lendbreski, which are traditional leather covered skis, to bags and clothes, and has also had more special requests. "One of the most interesting things we have been asked to make was actually a wedding dress from black reindeer skin," she says. "We had to tan it and turn it into quality leather that we could use. After that, we had to design the dress and sew it together. It was a lot of fun," she smiles.
Everything Kleppe makes is 100 per cent organic and handmade. She picks the bark for tanning herself, from Scandinavian trees, and the skin, which is mainly from reindeers, comes from wild animals that have been hunted and would otherwise be left in nature to rot.
"Nature is so important for me and I focus a lot on the ethical aspect of production," Kleepe says. "I work with natural methods and on nature's premises, and I treat the skin properly and make it into durable products, in honour of the animals."
A big part of her work is teaching, and she offers courses on traditional tanning and sewing of skins. She also organises Jutulcamp, a camp where children learn to make their own products of leather, bone and wood in the same ways that she herself does.
Kleppe points out that Jutulskinn is not just a job, but also a lifestyle. When asked what she likes the most about her profession, she finds it almost impossible to choose, but eventually settles on her love for the material she uses: "What I love about working with skin and leather is that each product has a long history and each is unique because it all comes from an animal."
Website: www.jutulskinn.no Facebook: jutulskinn
Subscribe to Our Newsletter
Receive our monthly newsletter by email