Kasten: Parisian bistro brilliance
By Emma Rodin | Photos: Kasten
A new addition to Stockholm's bustling food scene, Kasten restaurant with its French-inspired food and extensive wine bar, is quickly becoming the talk of the town. Warm and welcoming, it's the perfect pitstop on a visit to Sweden's capital.
Housed in the previous premises of a long-standing and highly successful eatery, the team behind Kasten felt they had big shoes to fill when bringing Kasten to life. "Many people in the restaurant business had worked here previously, and there was a lot of prestige in doing so, explains Jim Hammargren, Kasten co-owner. "That's why we wanted to pay homage to the history of the venue, while also becoming part of history ourselves," he adds.
Kasten's offering is influenced by the space it's in, which Hammargren says has an undeniable air of a French bistro. Looks aside, Kasten has made a name for itself as a location for great food, be it lunch, dinner or just a quick bite in the bar. Not to mention great wine – Kasten's own wine bar Vinstocken offers a range of old and new-world wines, served by friendly and knowledgeable staff.
Whatever the reason, those who seek to tickle their tastebuds won't be disappointed. Kasten sources its produce seasonally, mainly from Sweden, but complements this with ingredients from other Scandinavian countries – and, of course, France. There's a particular focus on Swedish protein too, with an aim to always use the whole animal to help minimise waste.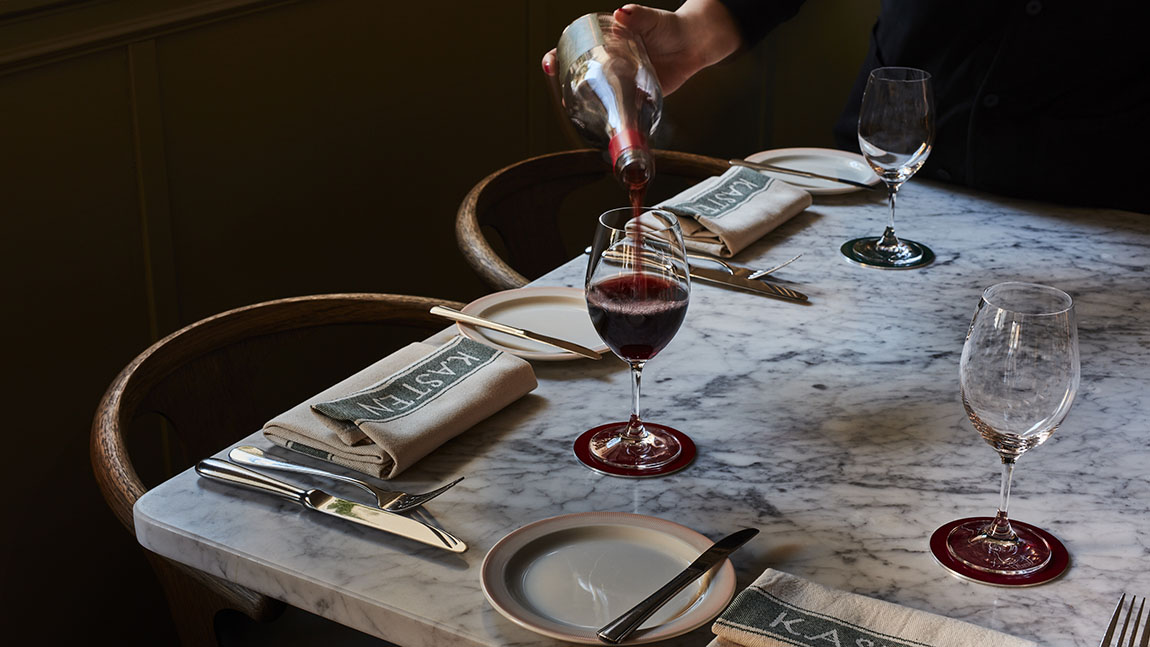 So, what about the menu and Hammargren's recommendations? Start off with the fried zucchini flowers, filled with smoked ricotta. Then move on to the sirloin tartar with gruyere crème and pickled shiitake, crispy buckwheat and lovage oil. Follow up with the grilled turbot with hollandaise and French fries, and end on a high with the crème caramel and rum cream. That's your lunch or dinner, sorted.
When it comes to location, Kasten's is worth shouting about. It sits in the area of Östermalm, just off Strandvägen in the centre of Stockholm. It's also close to Kungliga Djurgården – a large and tranquil green area. "We're bang in the middle of things, yet still off the beaten track," says Hammargren. Indeed, Kasten is the ideal pitstop if you're sightseeing and need a break, as it's open seven days a week, all day long. All that's missing is your next reservation.
Web: www.kastenbistro.se Instagram: @kasten.restaurant
Subscribe to Our Newsletter
Receive our monthly newsletter by email