Keramoda: A community for creativity and culture
TEXT: HEIDI KOKBORG | PHOTOS: KERAMODA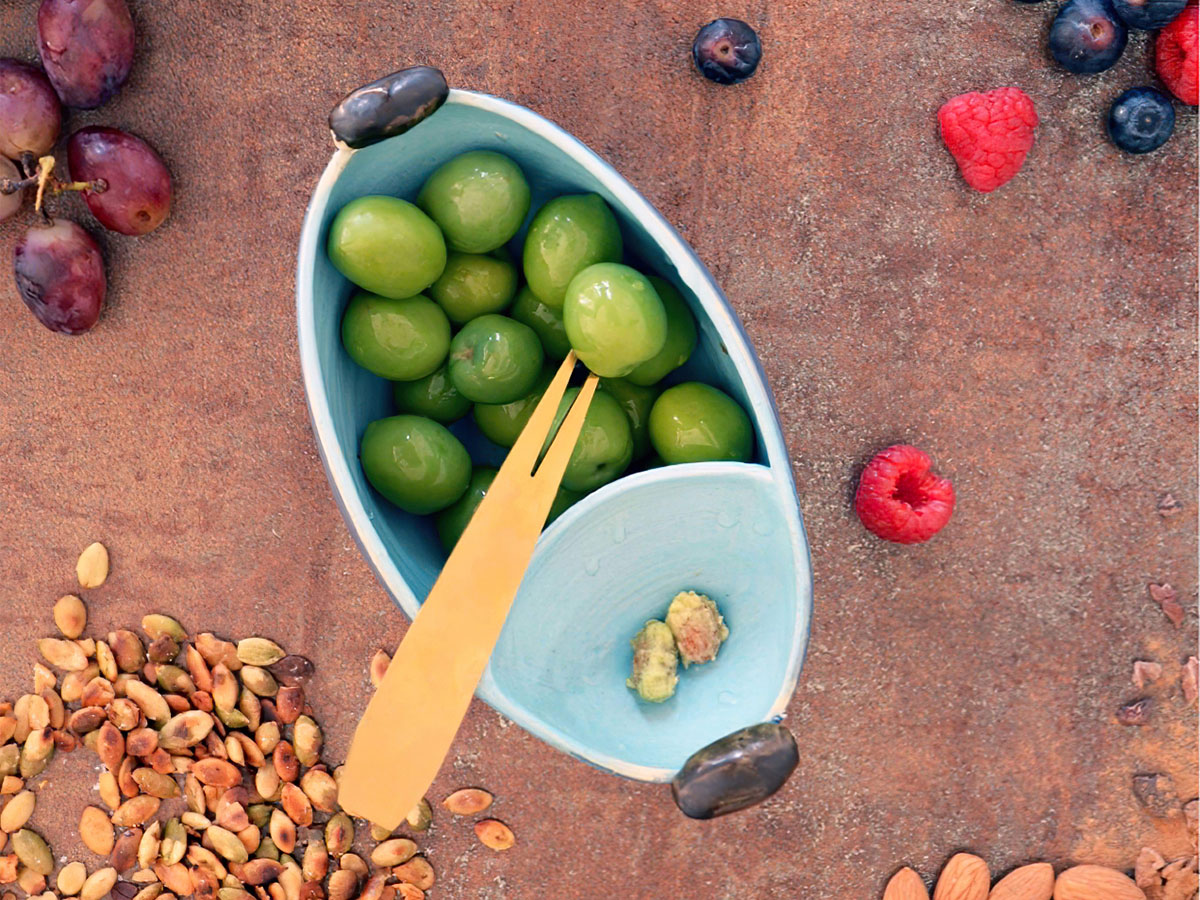 Situated in the heart of Lønstrup, you'll find Keramoda, a space where creativity blooms and culture thrives. Originally, Keramoda was a ceramics workshop only, but since inheriting the farm five years ago, Vibe Falkenberg has expanded Keramoda to also include a café, cottages and a gallery – all while keeping Keramoda's ceramic heart beating.
Vibe Falkenberg grew up surrounded by clay, and her dad's ceramics workshop was her personal playground. She has been spinning clay since she was just three years old, and she is now a trained ceramicist. As such, it was only natural for her to take over her childhood home when her dad passed away five years ago.
"The farm is where I grew up, so it has been important to me to keep the history of our family home alive. You'll find old pictures hanging on the walls, from my childhood when I was spinning clay, and the workshop is also still the beating heart of Keramoda," says Falkenberg.
While ceramics is still at the heart of Keramoda, Falkenberg has expanded the space over the last five years, and today, Keramoda is more than just a workshop; it is a community for creativity and culture. It now also has a café that serves delicious food made from local ingredients, as well as cosy cottages for overnight guests, and a playroom for children.
"My vision for Keramoda is that it becomes something of a cultural centre where everyone is welcome. Whether they spend the day working from the café, use the workshop to create, visit the gallery, or stay in one of the cottages, we wish that our guests feel inspired and welcome," says Falkenberg.
Elegant like a ballerina
The ceramics you find at Keramoda are divided into two collections: landscape and the ocean. The style is elegant and light, all kept in natural colours inspired by the beautiful sea and the lush landscape surrounding Lønstrup. "I always tell people to spin a ballerina; not a concrete worker," laughs Falkenberg.
If you are inspired to visit the historic family farm, you can visit Keramoda all year around, and there are plenty of activities during both the summer and the winter months. During the dark and cold winter months, you can play chess on a ceramic chess board while sipping hot chocolate, or perhaps explore the rich history of the farm that used to be a clergy house. In the summer, you can enjoy live concerts in the courtyard and explore the picturesque village of Lønstrup.

Web: www.keramoda.dk Facebook: Keramoda Lønstrup Instagram: @keramoda
Subscribe to Our Newsletter
Receive our monthly newsletter by email