Klimahuse: Taking low-energy housing to the next level
By Signe Hansen | Photos: Klimahuse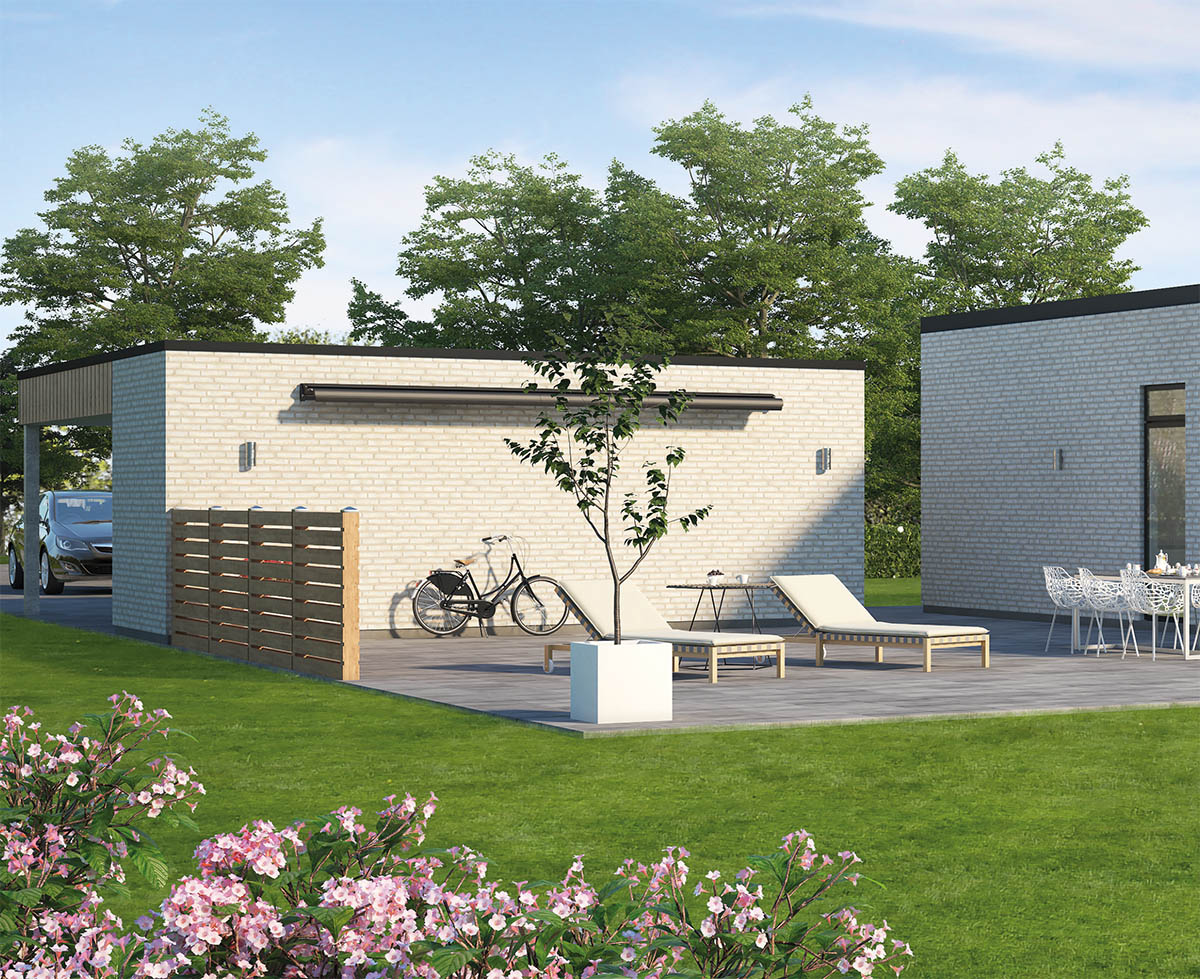 As Denmark's first construction company completely committed to low-energy housing, Klimahuse has 50 years' experience of building homes and more than ten years of building homes with minimal environmental footprints. Today, the advances in technology and increased interest have led to the creation of a number of larger low-energy housing developments in environmentally friendly and socially sustainable neighbourhoods.
In recent years, the green zeitgeist has motivated many construction companies to branch out into environmental housing. For Klimahuse, however, the commitment to the creation of low-energy housing is neither new nor circumstantial; it is the essence and vision of the company, and it has been so since 2010.
"We were the first construction company in Denmark to completely commit to environmentally friendly housing, and that means that we are at the very forefront when it comes to low-energy housing," says Claus Keld Hansen, chairman of the board of Klimahuse. "But now we have taken things one step further – we are currently working with larger projects that aim to create socially sustainable communities as well as environmentally sustainability homes. It's about combining our years of practical experience within low-energy housing with a bigger and broader vision of a sustainable society."
At the same time, Klimahuse has begun to work with the standards of DGNB (German Sustainable Building Council) to get larger projects certified within the organisation's environmental standards.
A win-win business model
Amazing as it sounds, applying the newest technologies and tried and tested solutions, Klimahuse can today offer a home that is completely free from reliance on fossil fuels. This is possible thanks to a combination of high insulation levels, integrated solar panels, water reusage and house batteries for the storage of energy.
However, Klimahuse strives not just to ensure that their houses live up to the company's high environmental standards, but also to ensure that they fulfil all the needs and hopes of their clients, now and in the future. "The greatest job of any of our houses is to be a home, and that includes anything from the overall look of the house to the type of interior design, kitchen and bathroom our client wants and needs," says Hansen. "However, it became clear quite quickly that we wouldn't just help the environment – we would actually help our clients save quite a bit of money, too. It was literally a win-win situation for us, for the environment and for our customers. It wouldn't make sense for us to cut corners or go for anything but high-quality products, because our purpose is so closely tied up in making a house that will still be at the top of its game in years to come. We have to keep up with the newest developments in construction and environmental technology."
Ensuring this longevity also means working closely with clients to make sure that the house they get will meet their needs now as well as in ten or 20 years, creating flexible designs that allow for modification as families increase or decrease in size. Starting with a series of architect-drawn model houses, the company works with each client to choose the house that best meets their needs, then modifies it to fit them entirely, beginning with the layout of each room and ending with materials both inside and out.
Growing ambitions
One of the major projects Klimahuse is currently involved in is one of Denmark's first circular housing projects. Located in Holstebro, the project is based on a vison of a neighbourhood that is 100 per cent energy independent, and it will become one of the town's largest ever newbuild projects.
As part of the project, Klimahuse has bought 70 hectares of land, which will be transformed into 550 homes due to be ready in 2023. "We have a couple of major projects like this at the moment, and it is allowing us to not just fully exploit the many years of expertise we have in energy efficient construction, but also to work within a greater vision of social diversity and sustainability," explains Hansen, and adds: "We have another similar, large project in Skibby [close to Roskilde], which also includes a local rainwater solution, allowing the water to slowly drain through the ground or via water viaducts to a rainwater lake. As we know, our climate is changing and larger rain falls are to be expected, this is one way of climate proofing the area while reducing the pressure on the existing sewage capacity."
But the homes and the new neighbourhood will provide a holistic approach not just to energy, climate, and the environment, but also to human and social resources. With homes for all age groups and family constellations, as well as communal gardens, conservatories, a common house, and even a farm area with chickens and sheep, the new neighbourhood in Holstebro is designed to create a strong and largely self-sufficient community, and the one in Skibby will include similar features.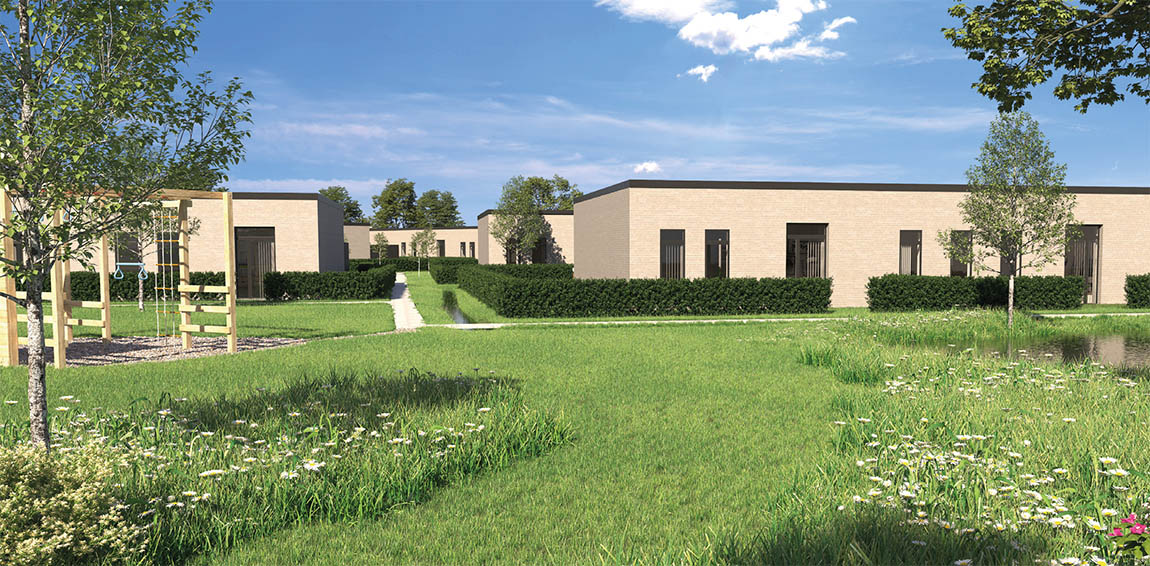 'It is all we do'
That Klimahuse is increasingly taking on larger and more ambitious projects within environmental and sustainable housing projects should, says Hansen, not really come as a surprise. With the decades of experience and exclusive focus on environmental construction, the company has gotten a strong head start compared to many of its competitors. "Making environmentally friendly housing has been our one and only goal and focus for the last ten years, and I believe that's our strength compared to many of our colleagues who try to do both – keep one foot in the regular construction industry and at the same time try to get a foothold in low-energy housing," he says. "It is like in the car industry; you clearly see that though most companies are now offering electric models, the one that has been focusing only on electric is miles ahead. That's us in the construction industry – we do nothing but low-energy housing, and we are constantly pushing the limits to take things to the next level."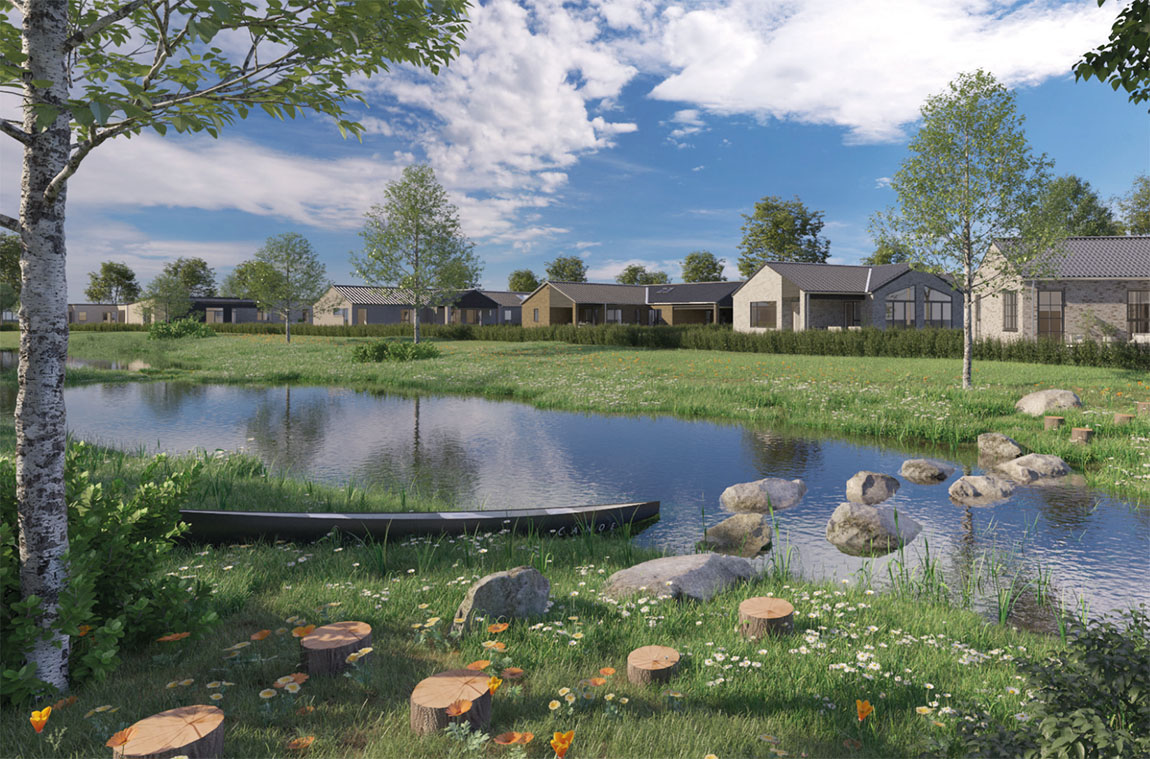 Private clients can approach Klimahuse with their own plot of land in mind, ask Klimahuse for help with finding the perfect spot, or buy into one of the large-scale projects Klimahuse is currently building with investors across Denmark. Web: www.klimahuse.com Facebook: Klimahuse A/S Instagram: @klimahuse
Subscribe to Our Newsletter
Receive our monthly newsletter by email