Klong: Classically timeless
Text: Malin Norman | Photos: Klong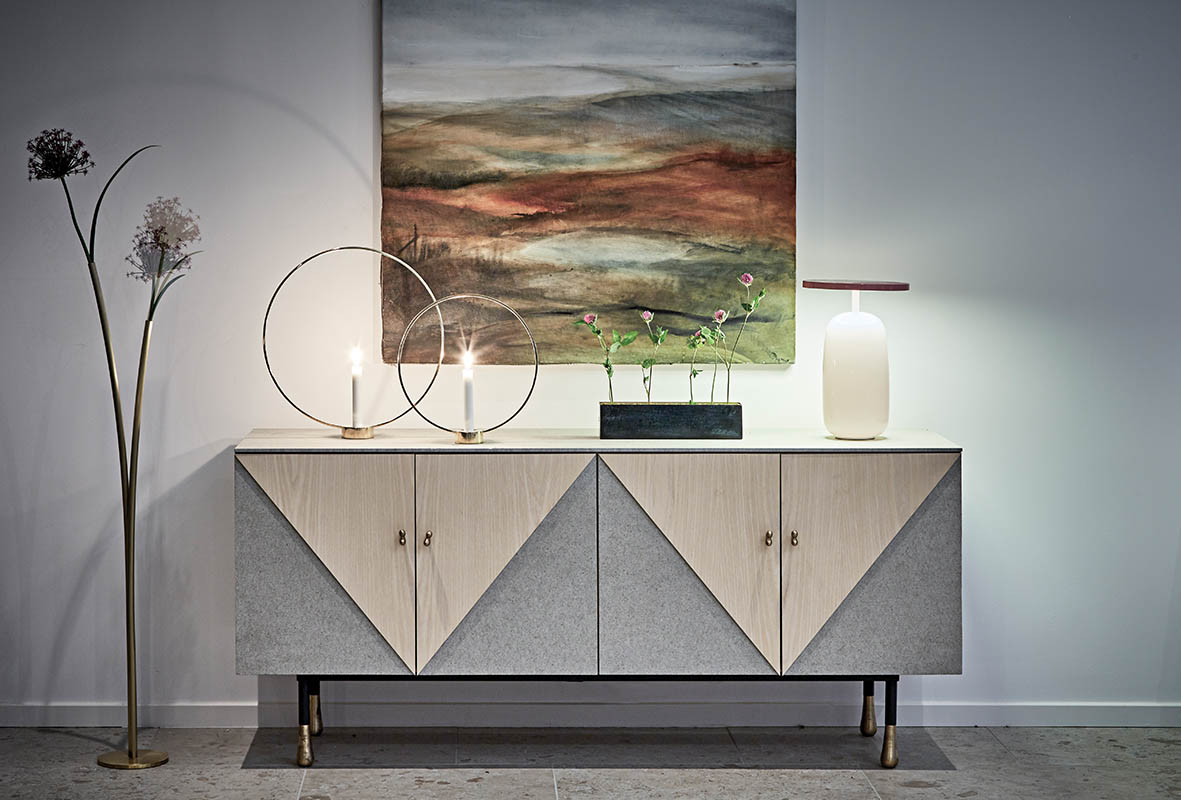 Klong is one of Scandinavia's favourite interior design brands, with some truly beautiful and unusual creations. Celebrating its 20th anniversary next year, Klong is only set to continue providing more modern classics for your home.
"Our vision is to create a pioneering collection where each unique product has the potential to become a future classic," says Eva Hjertberg, founder and CEO. "All the products are selected to match our vision of functionality, playfulness and care, rather than fashion and trends." The combination makes for a range of timeless products full of character.
The collection consists of elegant furniture, lighting and interior decoration. One of its best-sellers is the vase Äng, by designer Eva Schildt, where the idea is to give each individual flower support to stand by itself. Another popular product is the sophisticated candle holder Gloria, by design duo Broberg & Ridderstråle, with a graceful halo surrounding the candle.
"It's an interesting challenge to create beautiful designs that also add something unexpected and lasting," continues Hjertberg. "Our customers appreciate that we have the courage to make products not seen before. We continuously strive to find our own style and path, and work with the best designers who dare to play with shapes and materials."
Successful design collaborations
The brand collaborates with well-established interior designers as well as newly graduated talents when developing its collections of furniture and interior decoration. A recent collaboration is with Jordi López from Kutarq Studio in Valencia, Spain, who has designed the upside-down vase Awa, which can also be used as a candle holder.
Another new design collaboration is with Charlotte von der Lancken, who has created two spectacular products: the sleek candle holder Tender, with a thin silhouette inspired by Alberto Giacometti's delicate sculptures, and the playful spreader knife Tilt, which has a built-in weight so that it remains upright while swinging back and forth on the table.
More exciting things are in the pipeline; for instance, Klong will add to the success of its Äng series with a low-edge version of the vase, and another addition to the product family is the elegant advent candle holder A.D. by duo Broberg & Ridderstråle. No doubt plenty more modern classics are set to arrive from the elegant interior design brand in the near future.
Web: www.klong.se
Subscribe to Our Newsletter
Receive our monthly newsletter by email