Kloster Laks: A nearly royal salmon
By Eva-Kristin U. Pedersen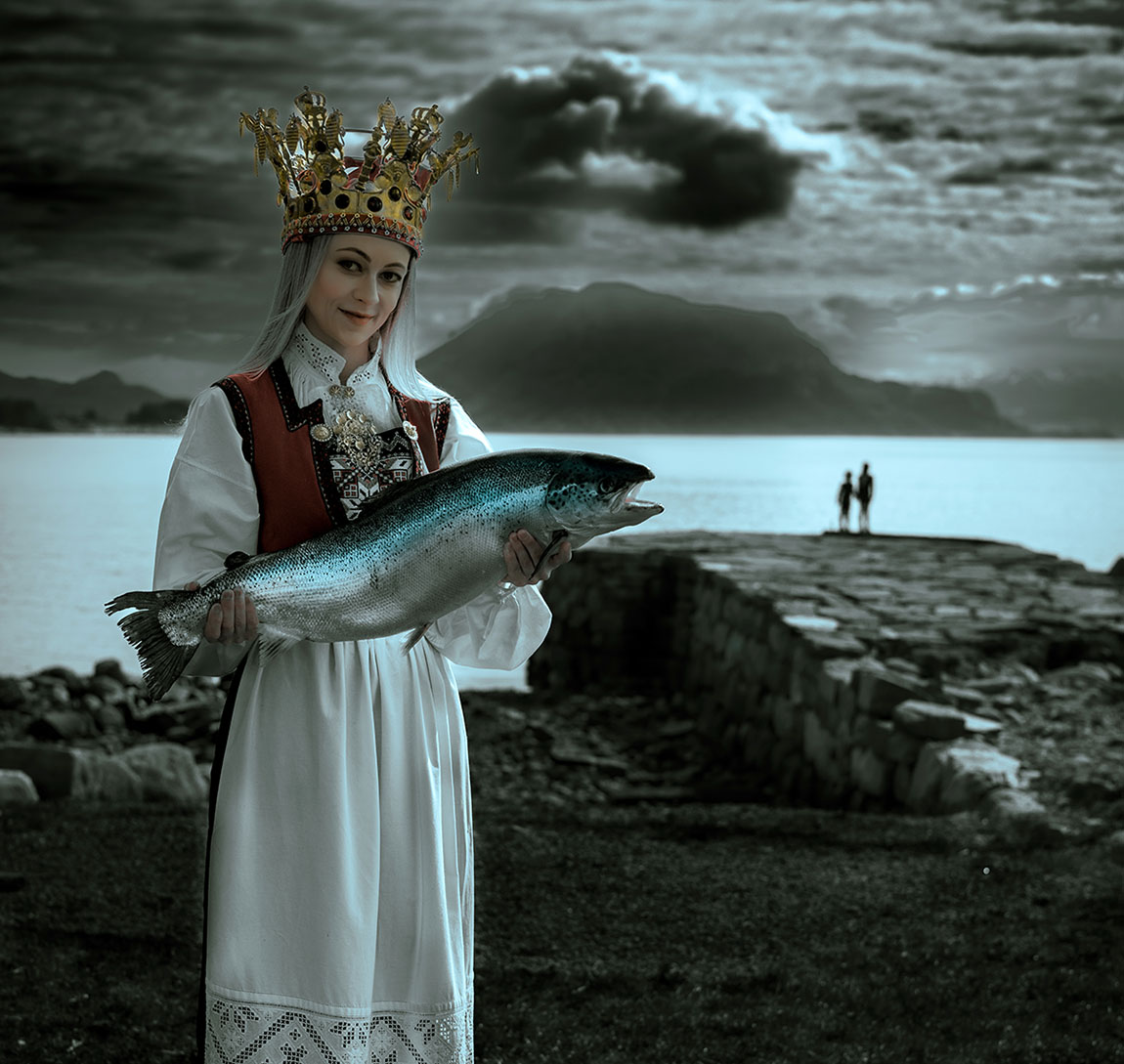 A small producer on Norway's north-western coast has revolutionised the smoked salmon market.
Rune Eide had been smoking salmon for private use for the last eight years when, in December 2020, he decided to produce a minor batch for his local community for Christmas. The feedback he got was so overwhelming that Eide had no choice but to make a business out of it.
Today, Kloster Laks has become one of the most sought-after high-quality smoked salmons in Norway – so much so, that even the royal vessel, Kongeskipet, is on the list of customers. "I take no shortcuts. It's all produced in a traditional manner," Eide assures as he explains the productions process.
"First, the fish gets salted, then rinsed and patted dry, before it is marinated and stored to dry. Then the salmon is cold smoked with oak shavings and juniper shoots to create a smoky finish. After that, the fish needs to rest and dry so that all the flavour is absorbed. The entire process takes about one week and is completely manual," enthuses Eide, who by the looks of it is not shy of manual labour.
"It is really important to ensure the right amount of salt to extract liquid, while making sure that the end product is not too salty. When ready, the salmon should be succulent but not fatty," stresses Eide in the broad and sturdy dialect typical of the western coast of Norway.
Full of tradition
The name Kloster Laks, which means 'salmon from the monastery', derives from the medieval monastery on the island of Halsnøy, where Eide lives and produces his salmon. The monastery, of which only ruins are visible today, stems from the 12th century, not very long after the Christianisation of Norway. It is a testimony to the long and rich history of this part of Norway – a history in which smoking of fish as a way of preserving it is a natural part.
Moreover, Kvinnherad, as the county is called, is just about everything you would think of as quintessentially Norwegian – it has the fjords, the mountains and the unmodified tradition that guarantees authenticity.
Eide says that when it is available, he smokes wild salmon. Fishing salmon is regulated in Norway, and with slight variations depending on the river, it is only allowed in the summer. This makes it difficult to guarantee the supply of wild salmon throughout the year.
For most of the year, therefore, Kloster Laks buys salmon from Sekkingstad, a family business located on Sotra just outside of Bergen. At Sekkingstad, the focus is on sustainability and health in all parts of the production.
"Sekkingstad guarantees salmon of the highest quality, and when the quality of the primary product is good, the end product will be good too," Eide assures.
Laks and gin
It is not only the fish that is top quality, however. Kloster Laks struck a deal early on with the winner of the World's Best Gin award, Bareksten Gin in Bergen. Bareksten was convinced by the taste of the smoked salmon and agreed to use their gin for marination. As a result, Kloster Laks' assortment includes a unique, gin-marinated smoked salmon, in addition to their natural, chili and juniper-flavoured tastes.
The collaboration with Bareksten has also helped Kloster Laks grow rapidly in the high-end Norwegian hospitality market; while Eide sells some of his produce in a grocery store at Halsenøy, Kloster Laks is destined mainly for hotels and restaurants. Eide already has a Michelin-starred restaurant on his list of clients – a list that also includes some of the finest hotels and restaurants in Bergen and elsewhere in Norway, and, as mentioned, the royal vessel, Kongeskipet.
"Convincing them has not been difficult," Eide says. "Not a single restaurant that has tasted Kloster Laks, has said no," he smiles.
With success comes expansion, and to meet the increased demand, Eide recently invested in a new smoke house to be able to produce up to one tonne of smoked salmon at a time. This also means that he will need help in the production process, but he underlines that the production method will remain the same and that the quality will not be altered.
"While my wife is in charge of marketing, I do everything related to production on my own. I will not be able to manage that with higher quantities," Eide says, explaining that it is nearly impossible to ensure timely salting of the fish when quantities are higher.
In time, he also hopes to be able to export Kloster Laks to restaurants in Europe and elsewhere, but Eide concedes that the salmon he so carefully produces will only be found in restaurants where the quality of it will be sufficiently appreciated. "Kloster Laks is a new way of experiencing, of really tasting, smoked salmon," he concludes.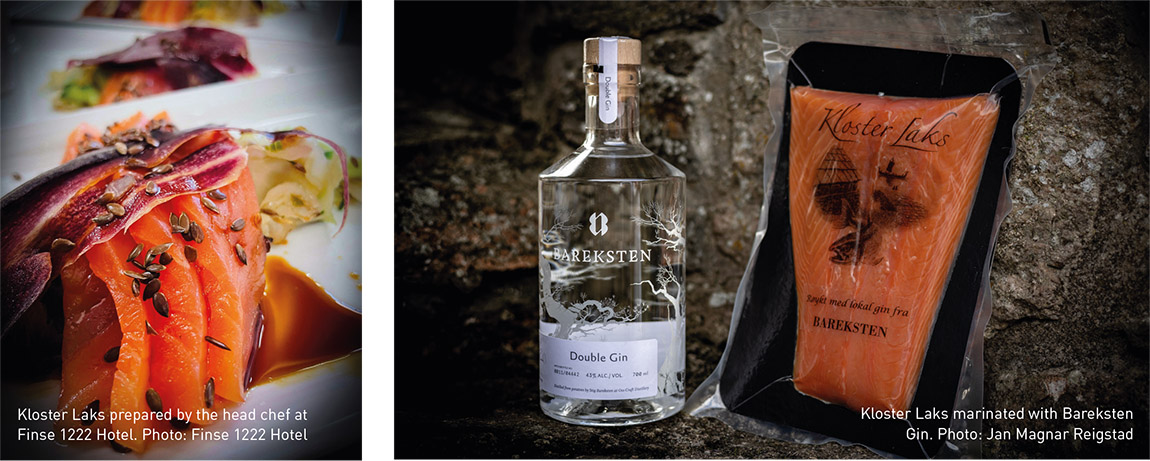 Web: KlosterLaksAS Instagram: @klosterlaks
Subscribe to Our Newsletter
Receive our monthly newsletter by email