Kouvola Liquorice: Creating a meaningful impact… with liquorice
By Ndéla Faye | Photos: Ville Juurikkala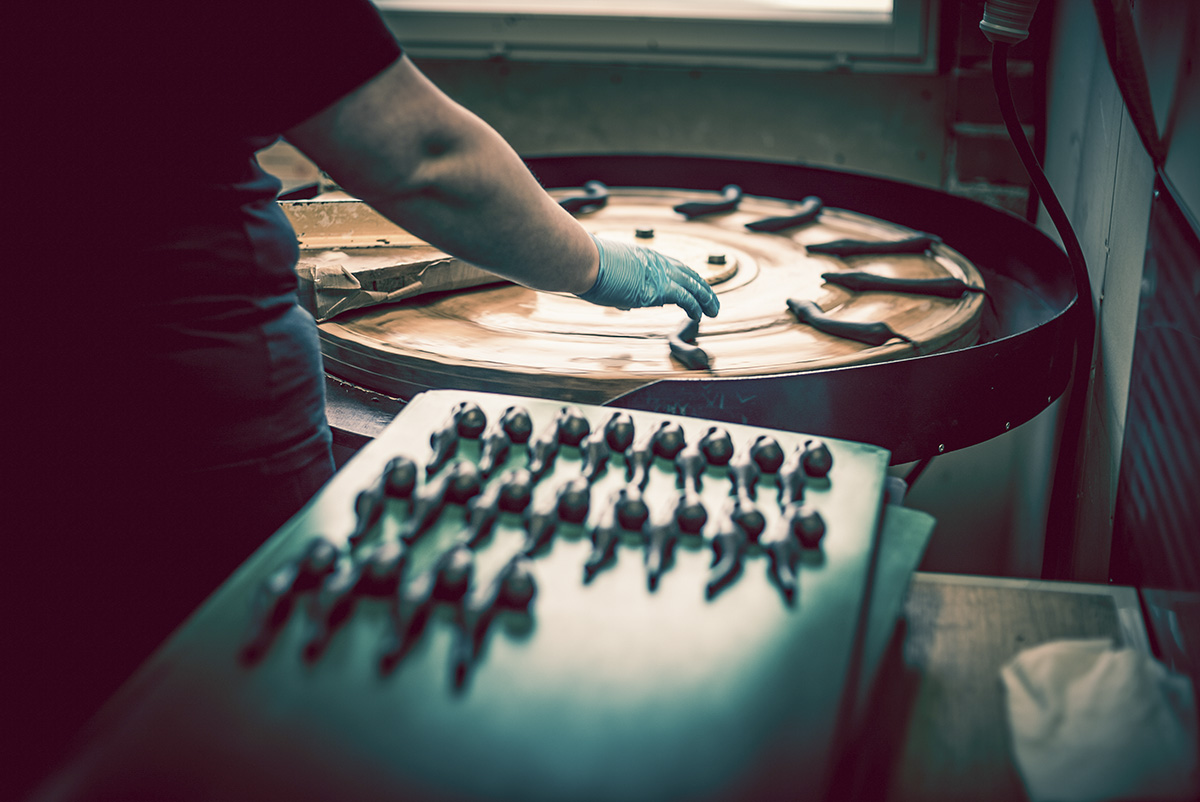 Helping people in need, sending liquorice into space and creating the world's largest bag of sweets… these are just some of the ambitious ideas Timo Nisula has come up with for his liquorice factory. One thing is clear: everything at Kouvola Liquorice is rooted in meaning and pure love.
There are no long production lines or heavy machinery at the Kouvola liquorice factory. The liquorice is prepared by hand, using traditional methods. Kouvola Liquorice has been a first-mover many times: they were the first to produce liquorice beer, and were the first to send liquorice into the stratosphere. In 2016, Kouvola Liquorice teamed up with renowned Finnish designer Eero Aarnio – best known for the iconic Ball Chair he designed in the 1960s. As a result of the collaboration, the world's first design sweet, christened Ghost due to its shape, was born.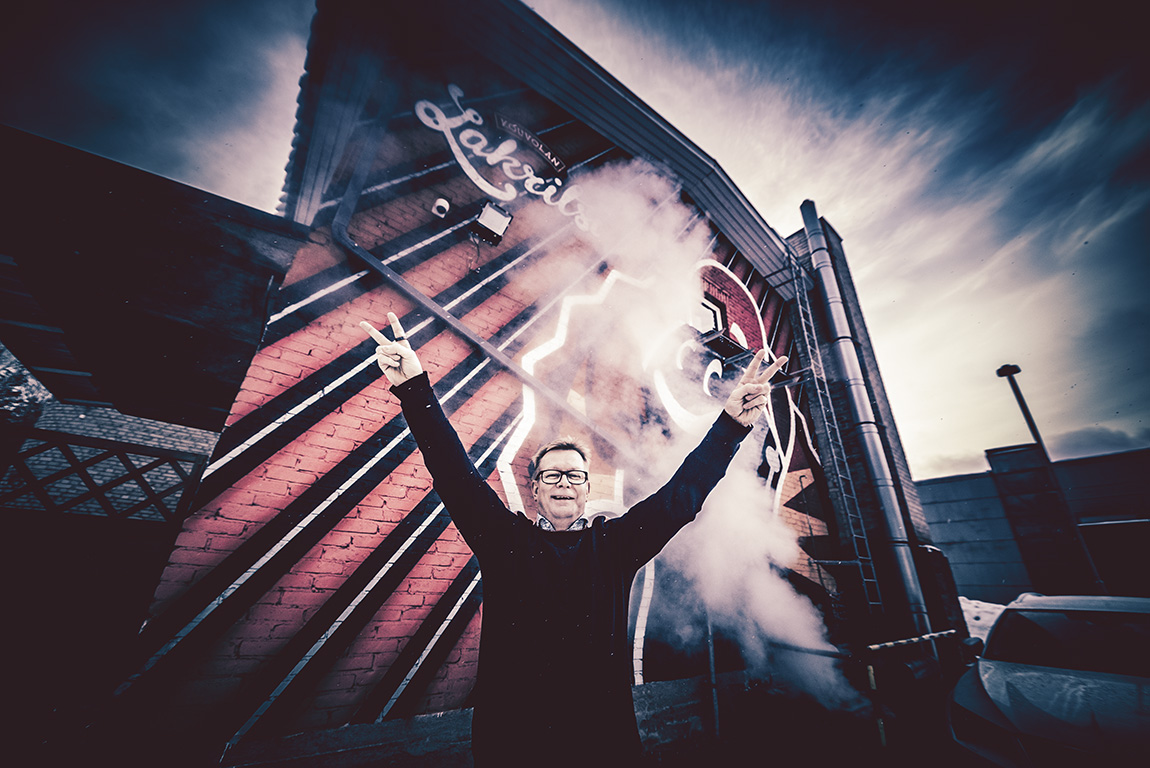 When the war in Ukraine started in February 2022, Nisula decided to donate the proceeds from his online liquorice sales over five days to the relief efforts. "All the campaigns we run have a deep meaning and genuine care behind them," the liquorice factory owner says.
In the midst of the pandemic, Nisula felt he wanted to counterbalance the doom and gloom of the world. "I realised no one had ever made the world's largest bag of sweets, so I decided we would make one," he says. Kouvola Liquorice now holds a Guinness World Record for the largest bag of sweets, filled with salty liquorice, weighing in at 829.1 kilogrammes.
So what happened to all the liquorice after the world record was achieved? A local sports team helped divide the liquorice into small bags, which were sold at a local supermarket. Kouvola Liquorice then used the profits to buy a one-bedroom apartment in Kouvola. "We bought the apartment and renovated it, and put out a call-out in a newspaper, looking for a person in need of 'A New Start', as we called the campaign. From over 300 applications, we picked one person who had fallen on hard times. They live in the apartment and work with us," Nisula says.
"I have an active imagination, which is probably the result of reading too many comics as a child," Nisula laughs.
Carbon-neutral liquorice
The Kouvola liquorice factory's story began in Vyborg in 1906, but after two world wars, the company was set up in Kouvola, where the factory has been producing sweets since 1945. Today, the factory employs 25 people and everything from beginning to end is done by hand. "Our liquorice is cooked on a stove, by real people," Nisula says.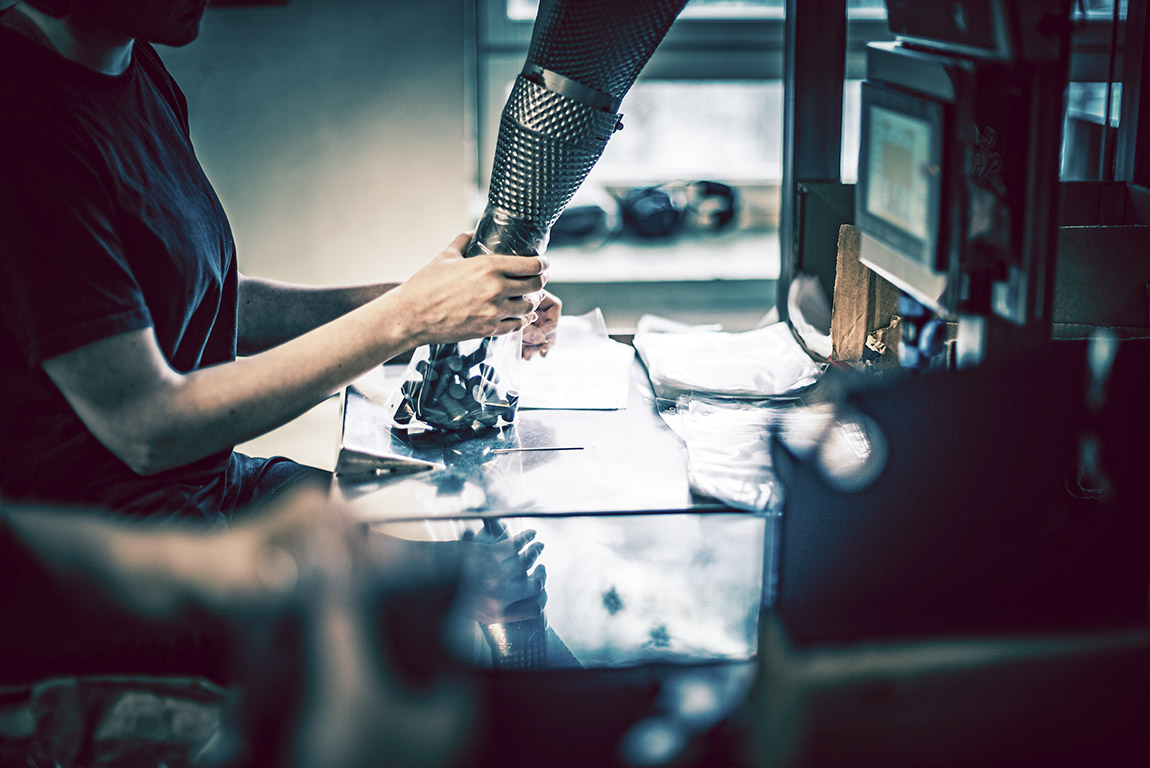 In addition to having a deep respect and commitment for the traditional way of making liquorice, Kouvola Liquorice also takes pride in being as environmentally sustainable as possible. In order to do their bit for the environment, the factory is offsetting their carbon footprint by fertilising forests in Finland. "Instead of offsetting our carbon emissions by planting trees somewhere halfway across the world, I wanted to do something that would have an impact right now and that can be certifiably tracked. So, we decided to focus on forests in Finland, and came up with something tangible that would have an immediate effect. We do things that really matter, and sustainability is very important to us," Nisula explains.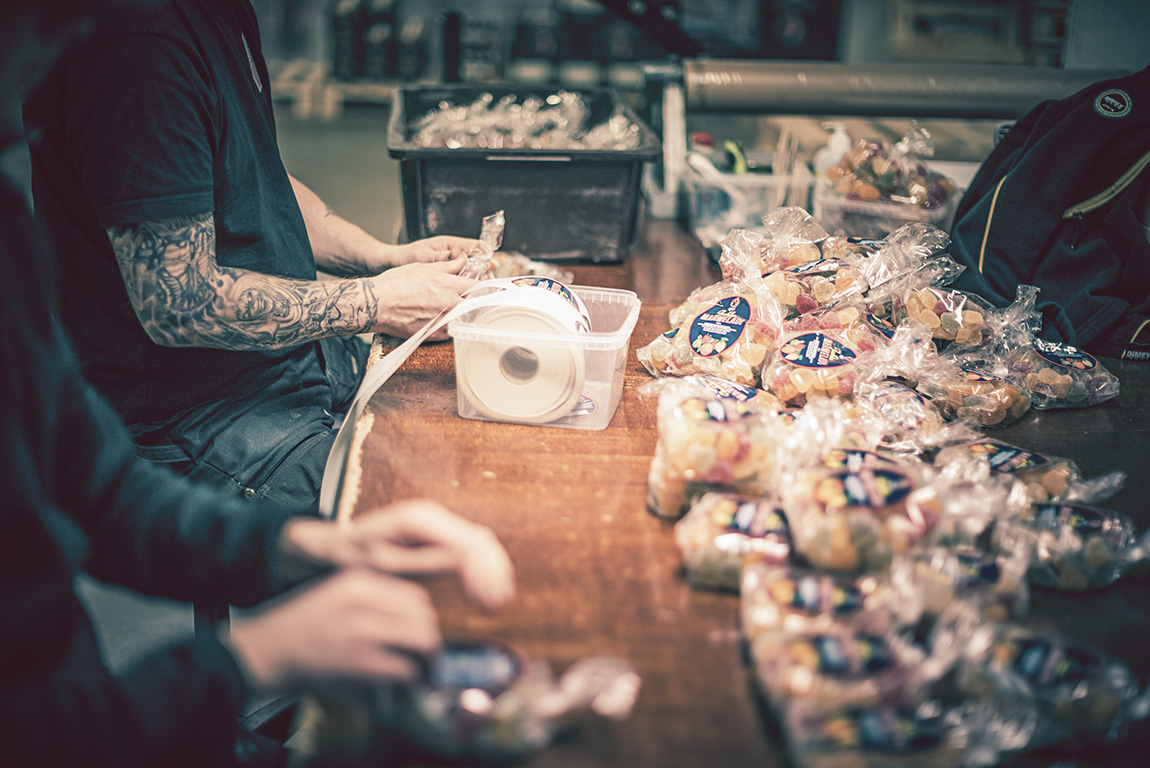 "We are a small fish in a big pond, and we're not even trying to compete with the big sweet manufacturers. However, the fact that we are a smaller company also means we can do a lot of things that bigger companies can't. Having fun is important to me – and so is making a meaningful impact," says Nisula.
Kouvola Liquorice might be a small company, but they have big plans. The company is seeking to expand their sales across Europe, Asia and Australia, and they are opening a second factory in an old school building. "It'll be a place where visitors can come and see what we do and buy our products," Nisula explains.
"Making the best tasting liquorice possible is a matter of heart for us – and if we manage to make the world a better place while we're at it, then that's fantastic," he concludes.
Web: www.kouvolanlakritsi.fi Instagram: @kouvolanlakritsi Facebook: kouvolanlakritsi
Subscribe to Our Newsletter
Receive our monthly newsletter by email