Kristinehamn: Discover small-town charm by the great lake
By Malin Norman | Photos: Visit Kristinehamn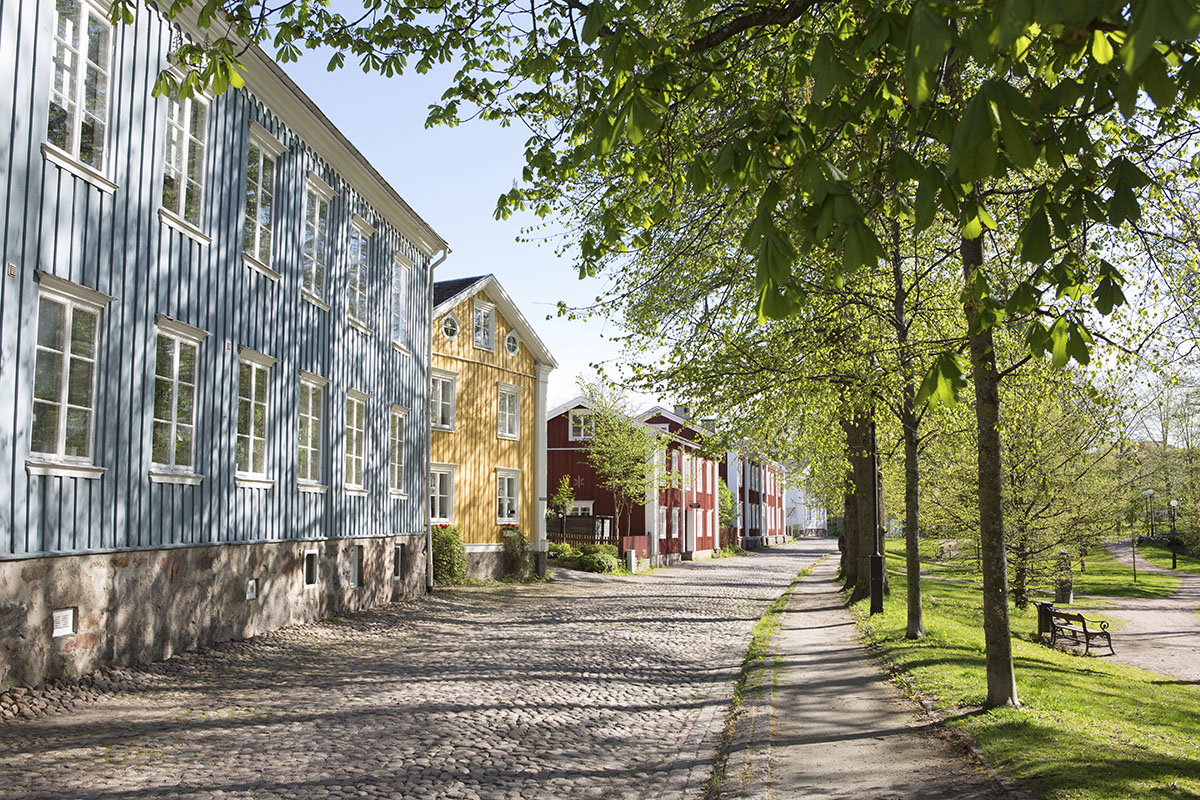 Idyllically located next to the largest lake in Sweden, the charming town of Kristinehamn is gearing up for an exciting new year. Here, a combination of stunning nature, exciting activities, and local culture and cuisine make for an unforgettable experience.
Lake Vänern consists of 5,650 square kilometres of freshwater. In fact, it holds the title of third-largest lake in Europe, houses an archipelago of 22,000 islands, and provides ample space for an abundance of water activities – perfect for curious visitors to Kristinehamn.
"There's so much space to roam and many hidden spots to be discovered. It's easy to find your sense of freedom, your spot, your own island far away from other people, right here," says Linnéa Palmqvist, tourism and destination developer at Visit Kristinehamn. "There are lots of ways to explore the lake. There are, for instance, a number of boat tours running regularly between the bigger islands during summer. You can also rent a boat or travel here with your own boat and anchor in our popular guest marina, where people gather for barbecues and other social events."
Another way to discover the archipelago is to try a kayak tour, around the three islands Vålön, Kalvön and Sibberön, for instance. "I've heard of people paddling north of Vålön and meeting moose en route, which must have been quite an experience," recounts Palmqvist with a smile. "During the winter months, Lake Vänern is amazing to explore on cross-country skates."
New cycling trail around the lake
In 2022, the new cycling trail Lake Vänern Grand Tour was inaugurated. Sweden's sixth national cycling trail covers 630 kilometres around the lake. The new route is divided into four parts, with lots of cosy cafés and restaurants with White Guide status, lovely beaches and swimming spots by the cliffs, and stop-off destinations brimming with history along the way. The new trail is just as exciting for locals as it is for visitors from afar.
"We are excited that Lake Vänern Grand Tour is finally ready. This has been in the works for a long time, and it's been a passion project for everyone involved," says Palmqvist. "The trail provides beautiful views of the lake and opens up for exploring places off the beaten path that were previously hard to reach. It guarantees an incredible cycling and hiking experience."
The new cycling trail is a great addition to numerous existing routes; for instance, the Union trail that ends in Norway, perfect for long hikes and picturesque cycling trips. In Kristinehamn, five mountain bike trails, quality checked by Biking Värmland, serve as a supplement for those who prefer a speedy challenge.
Local culture and top gastronomy
Many visitors are attracted by the lake and the closeness to nature, but Kristinehamn also has a fantastic heritage and oozes small-town charm. A stroll around the historic buildings in the city centre is a must, as is popping into one of the town's charming small boutiques, ranging from pottery to interior design and retro fashion. Or, devour a delicious meal at a top-rated restaurant.
The town has no shortage of world-class culinary experiences. Local produce, ranging from wild meat to locally brewed beer, is widely offered by the town's restaurants. Three restaurants are currently top-ranked on TripAdvisor and Kristinehamn hosts the annual gastronomic festival Smaka på Värmland ('Taste Värmland') in September.
Kristinehamn is also home to an exciting cultural scene. Did you know that one of the world's largest Picasso sculptures is located here? Thanks to local artist Bengt Olsson, the sculpture found its way to Kristinehamn and now proudly overlooks Vålösundet. In fact, this is the town's most popular destination for visitors all year round.
The art museum is another popular spot for contemporary art lovers, with a mix of exciting exhibitions. The history museum tells the story of Kristinehamn's important role in the iron-shipping business, while the IronTrail Marathon follows these same historical footsteps. The popular marathon runs along the same tracks the iron workers took, loading and transporting their goods from the mines in the 17th and 18th centuries.
So, whether you're looking for a running challenge, the next destination for your cycling trip, a hike in historical surrounds, island hopping, a delicious culinary experience or unique shopping by one of the largest lakes in Europe, Kristinehamn is most likely the destination for you.
Web: www.visitvarmland.com/kristinehamn Instagram: @visitkristinehamn Facebook: visitkristinehamn
Subscribe to Our Newsletter
Receive our monthly newsletter by email