Kullagårdens Wärdshus: Heart and harmony in Swedish nature
By Emma Rodin | Photos: Kullagårdens Wärdshus
Picture Kullaberg, one of Sweden's most magnificent nature reserves. Wild, dramatic and with striking sea views, it's not only home to a significant number of plants and animals – but to Kullagårdens Wärdshus too.
This popular inn has ties going back to the 16th century, with numerous owners over the years. Today however, Kullagårdens Wärdshus is a family business, run by a husband-and-wife duo. "We both had busy office jobs and wanted a change in pace, so when the inn was up for sale back in 2019, we went for it," says co-owner Malin Sandström.
With a lot of past travels between them, the pair has used their experience of countless hotel stays to re-shape the inn into a modern country house – while still respecting its history. Harmony is key, and so is care and a personal approach throughout. "The idea is for guests to feel like they're in someone's living room with that homely feel," says Sandström.
Another brand pillar is a sustainable way of working. For instance, its restaurant serves traditional Swedish cuisine with a French touch – all made with local produce including fish and game, always leaving minimal waste. "We bake most bread and pastries ourselves and source some from a local bakery. We also provide vegan and vegetarian options made from scratch in our kitchen," explains Sandström.
Additionally, free still and sparkling water is served in carafes to help minimise single-use items. "We're proud to be a certified sustainable partner of Europarc Federation whose network of protected areas Kullaberg is part of," adds Sandström.
Those who visit Kullagårdens Wärdshus are spoiled for choice when it comes to activities. The inn sits on the grounds of Mölle Golf Club and offers a golf package for keen players. With a backdrop of such natural beauty, the inn offers even more adventure around the corner.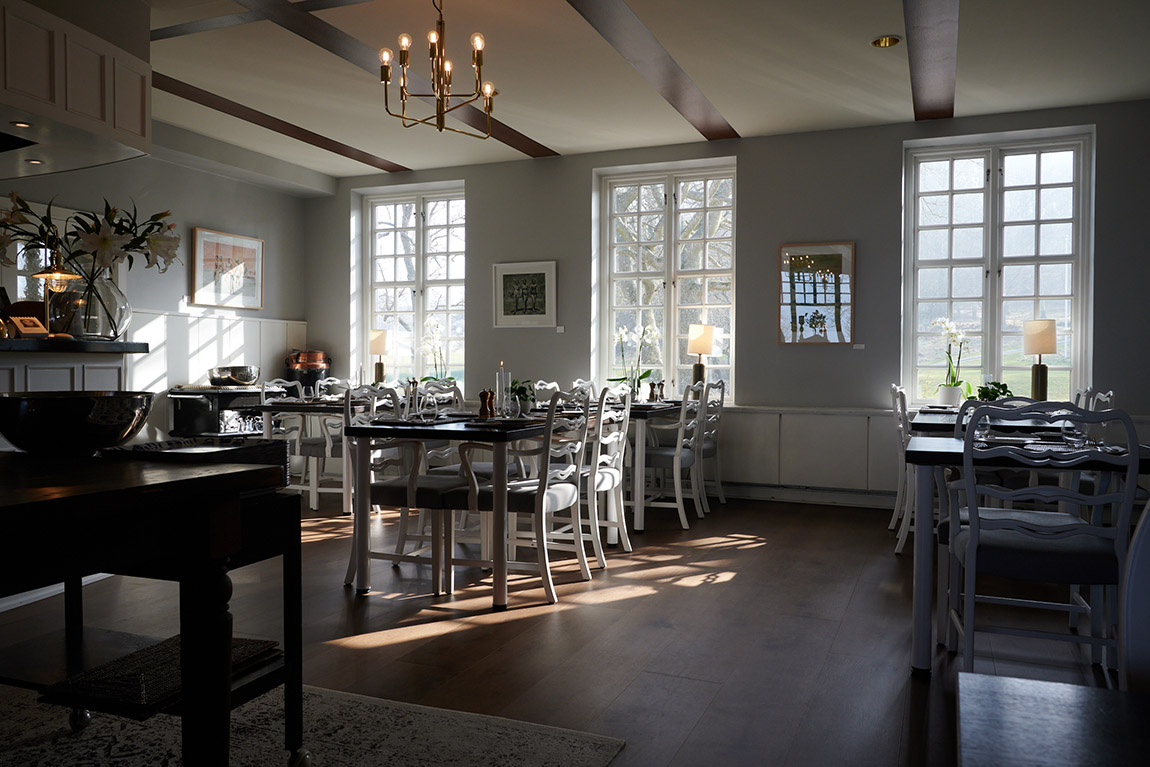 There are caves to be explored among the rocky cliffs, kayaking and trails for cycling, and guided walking tours of the reserve can be booked with a packed lunch included. The inn has also partnered with a local porpoise safari, giving guests early access to fast-selling tickets.
The team at Kullagårdens Wärdshus is passionate about providing an all-round experience – with incredible nature, great service and delicious food and drink – of the highest quality, for guests from all corners of the earth. So, when do fancy you going?! The doors to Kullagårdens Wärdshus are always open.
Web: www.kullagardenswardshus.se Facebook: Kullagardenswardshus
Subscribe to Our Newsletter
Receive our monthly newsletter by email