Kunstbryggeriet Far & Søn: Turning brewing into an art form
Text: Signe Hansen | Photos : Kunstbryggeriet Far & Søn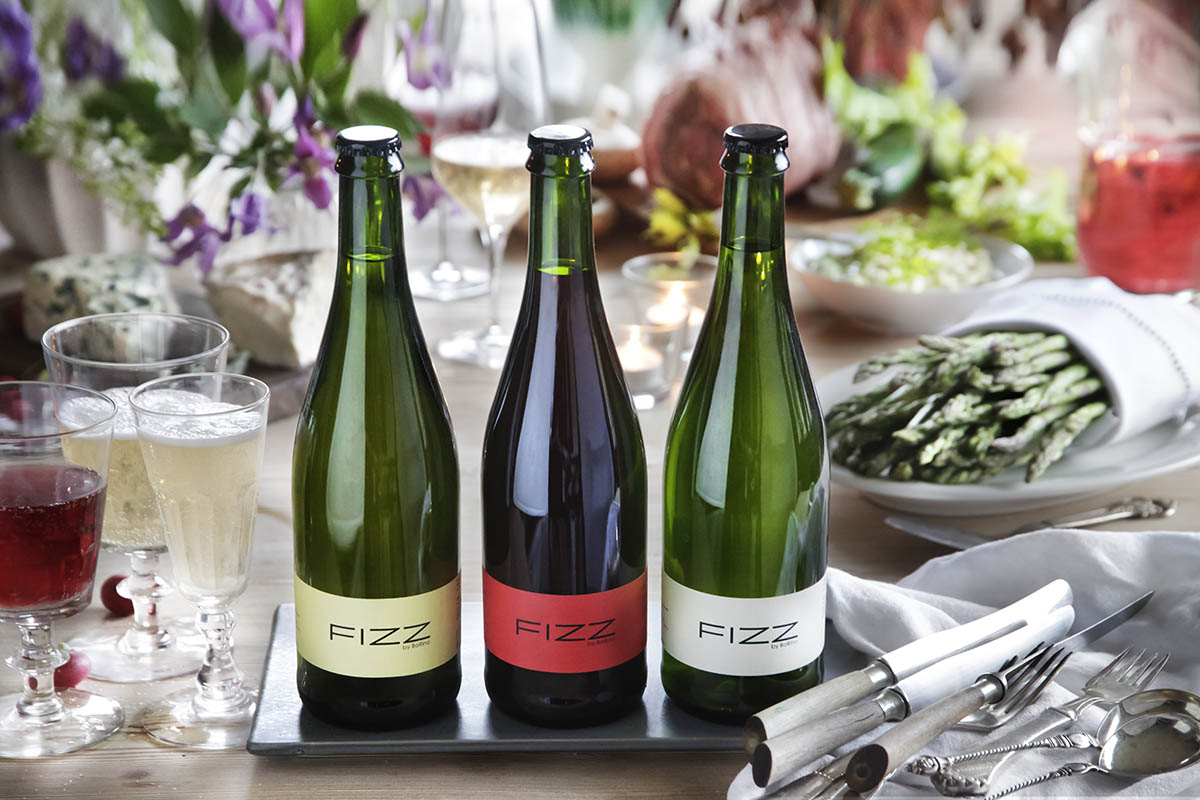 Ending a safe and predictable career path in 2007, Bo Rino Christiansen began a life-changing journey – a journey that would eventually lead to him and his son creating the cult brewery Kunstbryggeriet Far & Søn (the art brewery father and son). Later, the alcohol-free drink Fizz by BoRino added another chapter to the adventure, and as father and son continue to experiment and create, the story continues.
12 years ago, the then 33-year-old Bo Rino Christiansen had had enough of his career, his fancy furniture and, in his own words, "everything else". "I looked at my life and everything looked so predictable, I couldn't stand it," he says. Deciding to take a gamble, the engineer took the decision to quit his job, selling everything he owned and uprooting his life completely. Then he bought into an organic farm commune, to live and farm in the middle of nowhere on Funen. At the same time, he decided to use his last resources to purchase a small beer brewing system for the farm, because he wanted to "make the ultimate beer" so that he never had to go to the supermarket again. However, he says, things were not quite that easy. "The first beer I made was horrific – I had no experience. So, I decided that what I needed was practice," he explains.
Luckily, living with 19 other people in the commune, Christiansen had a willing audience to test his experiments on, and so he did. Soon, his then nine-year-old son, Fabian Xander Nørregaard, joined him in the brewing activities. "We were living so far out in the countryside that having a paper round meant hours of cycling to get out five newspapers, so he quickly realised that helping me out was much more fun," laughs Christiansen.
An arty brew
A couple of years into his and his son's brewing adventure, Christiansen decided to tests the effects of different ingredients by creating six different Christmas beers. "Once I was done, it seemed to me that these beers had a story in them, so I gave them to one of my friends, an author with writer's block, asking him to see if he could find it. Initially, he said no, he couldn't see it. But after a night with the beers, which were all strong and pint-sized, he wrote a short story; we thought that was hilarious, and thus the art brewery was created," Christiansen explains.
The story became the first of many works by artists, writers and poets to be interpreted in beer, and the art collaborations resulted in a string of highly unique brewing ingredients such as eel skeletons, pork cutlets, and breast milk.
The beers – along with the corresponding artworks – were sold and presented at special events, but up until 2010, the brewery had no wholesale. Then something happened: one of the casks of a smoked oak beer disappeared and, some time later, a string of rave reviews of the beer appeared in Danish papers. Thus, Christiansen decided it was time to start producing beer for wholesale.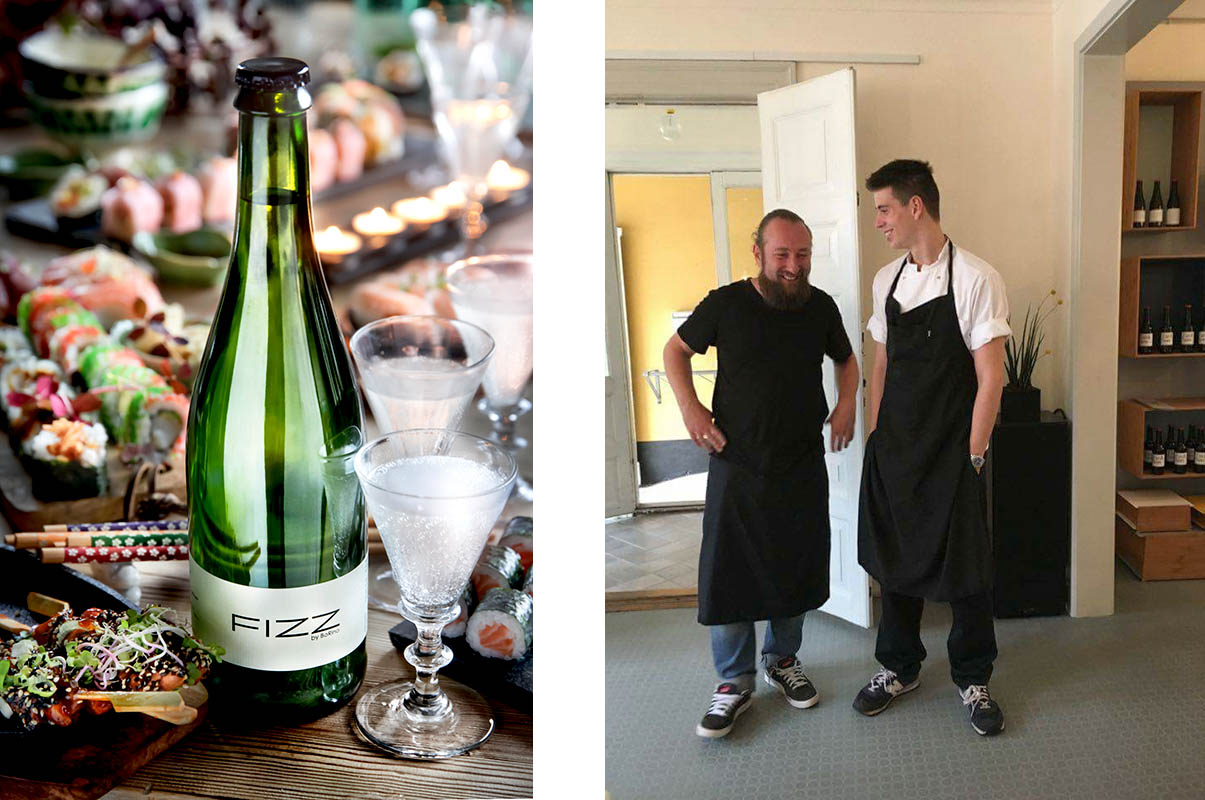 Fizz by BoRino
Producing small batches of continuously changing and experimental beer from a rustic backyard in Svendborg, Kunstbryggeriet Far & Søn gained cult status in no time. "We became the elitist choice within beer, and that was fine with us. We're happy to let the others fight over the space on the supermarket shelves," stresses Christiansen.
To introduce the continuously changing brews, Christiansen and Nørregaard, who had then trained as a chef, decided to start a small restaurant serving a seven-course menu paired with seven beers. It was this restaurant that led to the brewery's latest venture, Fizz by BoRino, an organic, low-sugar, alcohol-free drink based on herbs. "Our restaurant became hugely popular with a lot of people, but not those who had to drive, were pregnant, or just didn't want to drink," explains Christiansen. "We thought about other solutions like a juice menu, but most were too high in sugar and carbs to work, so we started to experiment with alternatives. The result was a drink made of herbs, bottle-fermented like Champagne, with a very low amount of sugar and alcohol-free – and it was a huge success."
The fermented drink was created in three taste variations and, before long, importers from Germany and Japan contacted Christiansen to introduce Fizz by BoRino to their markets. Realising how great the potential of alcohol-free drinks was, the father and son closed down the restaurant to focus on their new innovation. But though Fizz by BoRino is now produced and delivered to five different countries, Kunstbryggeriet Far & Søn still keeps up with its other activities, like beer experiments and art events, as well as external product development and consulting on everything from energy drinks to organic production. "We're still a small player when it comes to beer, but we keep experimenting and creating new ones – I've fathered about 600 by now," jokes Christiansen, and rounds off: "But I love the herbs too; I'm a bit of a nerd, and I love to play around, test and try out things to create something new, whether it's for another brewery, a restaurant or something entirely different."
Subscribe to Our Newsletter
Receive our monthly newsletter by email