Kunsthall 3.14 – questioning the present, for the future
By Julie Lindén and Malin Barth | Photos: Courtesy of Kunsthall 3.14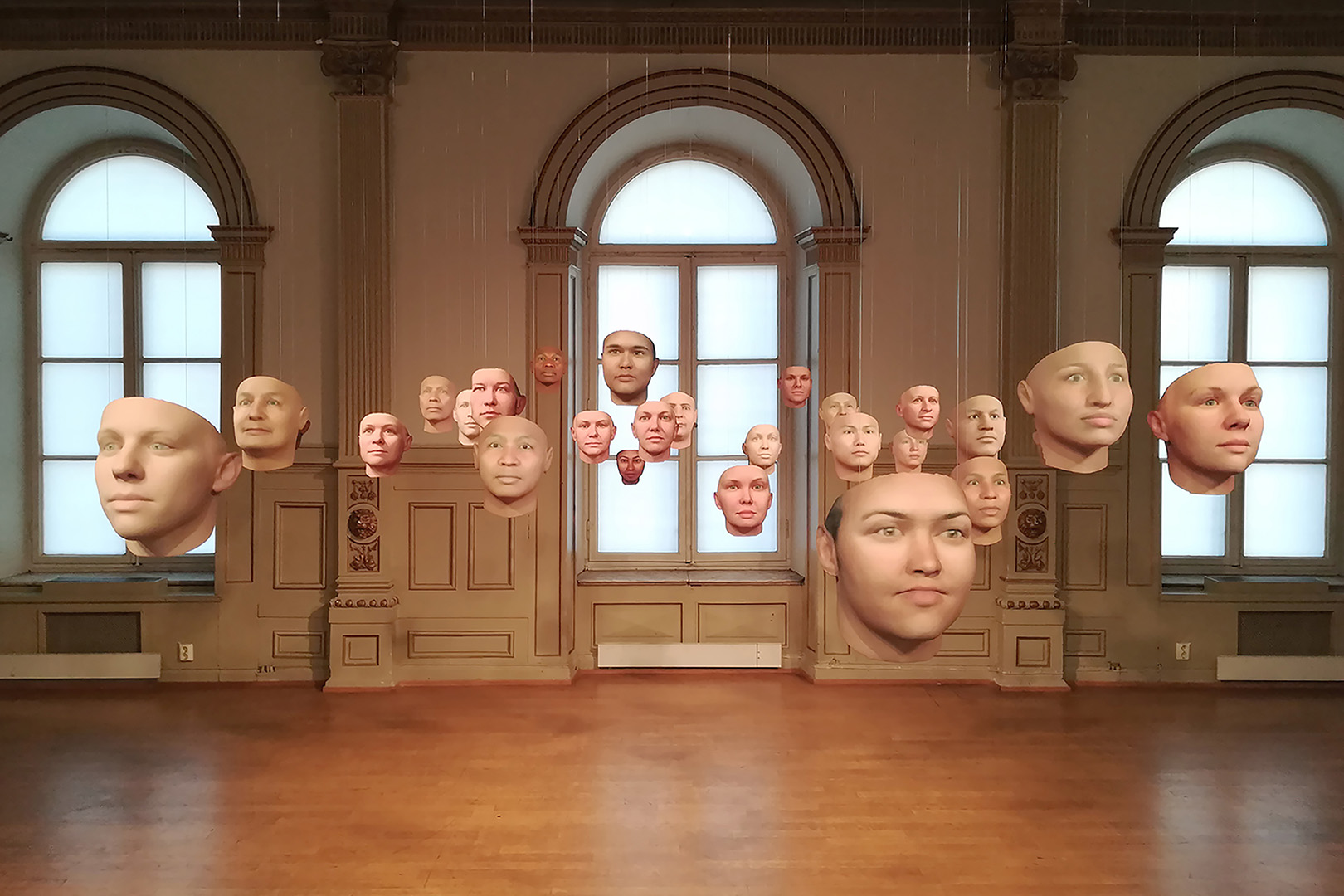 By stimulating dialogue and fuelling dynamic meetings between spectators and art, Kunsthall 3.14 is a champion of contemporary expressions. Over the past 30 years, this non-profit institution has been instrumental in placing Norway on the map of relevant international contemporary art – bringing forth the unknown, and challenging established discourse.
"Our programme is based on creating dialogue through art, and nurturing a process of interpretation and understanding of our globalised world," says Malin Barth, director of Kunsthall 3.14. "We hope to accomplish this in a way that facilitates and validates both individual experiences and collective dialogue and analysis. In doing so, I think we can challenge preconceived ideas and fixed narratives."
Diverging from established narratives
Kunsthall 3.14, located in the heart of Bergen, has a long-standing history of breaking the mould and branching out from the mainstream. From the very beginning, the institution has aimed to achieve a diverse and inclusive profile, diverging from the typically western narrative of contemporary art – acknowledging that, while contemporary art has traditionally sprung from the west, the best art is not necessarily created with a western perspective.
"Contemporary art emerged as a western phenomenon, but the new geography of contemporary art production is in an exciting process of erasing the previous monopoly held by the west. It is within this expanded field that we primarily engage and thrive," says Barth.

Embracing the political
The institution is indeed one with a global perspective, incorporating important contributions by artists from around the world. Part of this approach is never shying away from the political, says Barth. "Art is expression and reflection, and it encourages forms of exchange and critical thinking. It also holds the ability to mobilise action. The aim is that the art exhibited at Kunsthall 3.14 should be relevant; the projects are often closely linked to current and pressing social issues. We work with artists who question the present for the future."
The institution actively pursues emerging artists and their artistic endeavors, while also featuring leading artists and their important and compelling contributions to the art scene. The result is an art institution that always breaks new ground and implements cross-cultural and transnational understandings. "The contributions by artists from around the world encourage a greater range of artistic practices to become instrumental in developing an artistic discourse. As such, a much wider spectrum of artwork can be experienced by new audiences," says Barth.
Transcending local discourse
Recently, Kunsthall 3.14 has been encouraging its audiences to challenge themselves by engaging with topics of genetic engineering and ethical constraints. The hope is that the exhibits encourage critical thinking when relating to emerging trends in technology and life sciences. Kunsthall 3.14's massive installation by Eve Ariza, entitled Murmuri, comprised close to 10,000 ceramic bowls mounted on its walls. That exhibit explored the origins of form and sound, as modelled by the first form made by man with intent. The wide scope of contemporary art presented at the institution, like the current exhibition by Sea Hyun Lee, makes for intriguing and thought-provoking visits, no matter when you choose to stop by. The upcoming project by Fallen Fruit is a visual explosion of capacity to connect and create shared culture through the role of fruit. The wallpaper pattern installation is creating a viewing environment encouraging action on part of the audience, going out into the world and planting a fruit tree.
"I think I have been exceptionally privileged to have worked with so many fantastic artists from all corners of the globe and through different stages of their career," says Barth, explaining how global art can bear fruit in local communities.
"International art is fuel for any local art scene. It serves the important purpose of widening horizons by allowing a transgression beyond local discourse – and in that, it provides the possibility to recognise the urgency of elsewhere. It is fundamental to the growth of a smaller city scene that wants to function within a greater social and cultural context."
Web: kunsthall314.art
Subscribe to Our Newsletter
Receive our monthly newsletter by email