Kure Store: chic, sustainable Finnish design
By Molly McPharlin | Photos: Sinituulia Visuals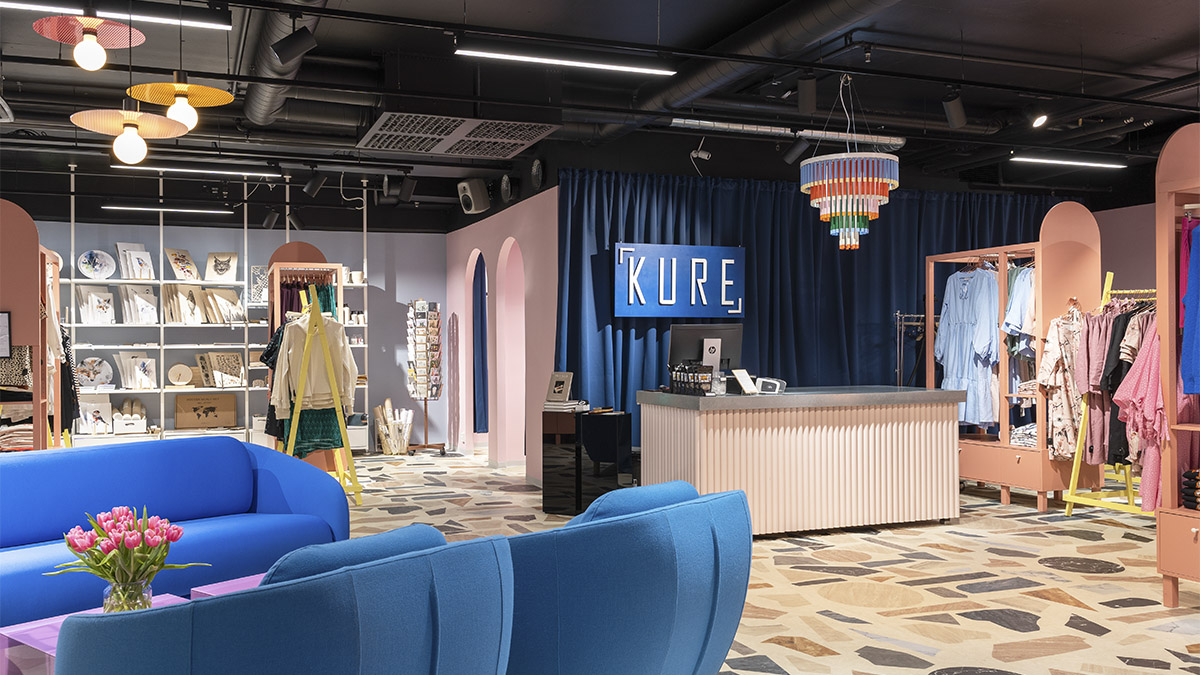 Finland is renowned for its design. Clothing, furniture, home accessories: all are loved for their colourful, original patterns, quality materials and contemporary Nordic simplicity. In 2016, a group of students studying entrepreneurship at Oulu's University of Applied Sciences decided to open their own shop in central Oulu to showcase Finnish clothing, jewellery and homewares. Kure, or 'cure' in English, opened its doors to the public in 2017 and has never looked back.
Today, Kure's collection comprises products from over 90 Finnish brands. A few are established names, but many are lesser-known small or niche designers. Kure also manages a popular online store for those who are unable to visit their shop in Oulu.
Along with Emma Pakanen and Jenni Santaniemi, Hannu Laukkanen is one of the owners of Kure Store. He explains that Kure's main objective is to platform the talent of Finnish designers, whether that's in person or online. "We love the in-person boutique experience in Kure, but we love to reach customers further afield as well," Laukkanen says. "Sharing the joy Finnish design brings to the world is our main goal!"
Another of Kure's goals is to promote a sustainable slow-fashion model. "Our Finnish brands are a counterattack against unethical fast fashion," Laukkanen says. All Kure's products are designed in Finland, many by small local businesses, and almost all of the jewellery is handmade in Finland.
"Sustainable business is the only course for us. We sell sustainable products that should last for years. We cooperate with small local businesses instead of big corporations. Sustainability is at the heart of every decision and is a way of life for us personally," he adds.
Kure also looks for products that take design inspiration from and celebrate Finland. "Many of our designers find Finland's beautiful and pure nature a huge source of creative inspiration," says Laukkanen. "For example, we have a beautiful line of jewellery made from traditional Finnish birchwood. Another brand, Nouki, is designed and made entirely in Finland from organic materials and is a customer favourite. Their designs are timeless and classic."
In the future, Kure will continue to promote Finnish designers, especially those who are up-and-coming and who might struggle to find new customers. "We think that Finnish design is for everyone," says Laukkanen. "We hope that design-lovers from all over the world will discover us!"
Web: www.kurestore.fi Instagram: @kurestore.fi Facebook: kurestore.fi
Subscribe to Our Newsletter
Receive our monthly newsletter by email