La Kala-Opera House: Outstanding opera for everyone
Text: Mari Koskinen | Photos: Katri Hernesmaa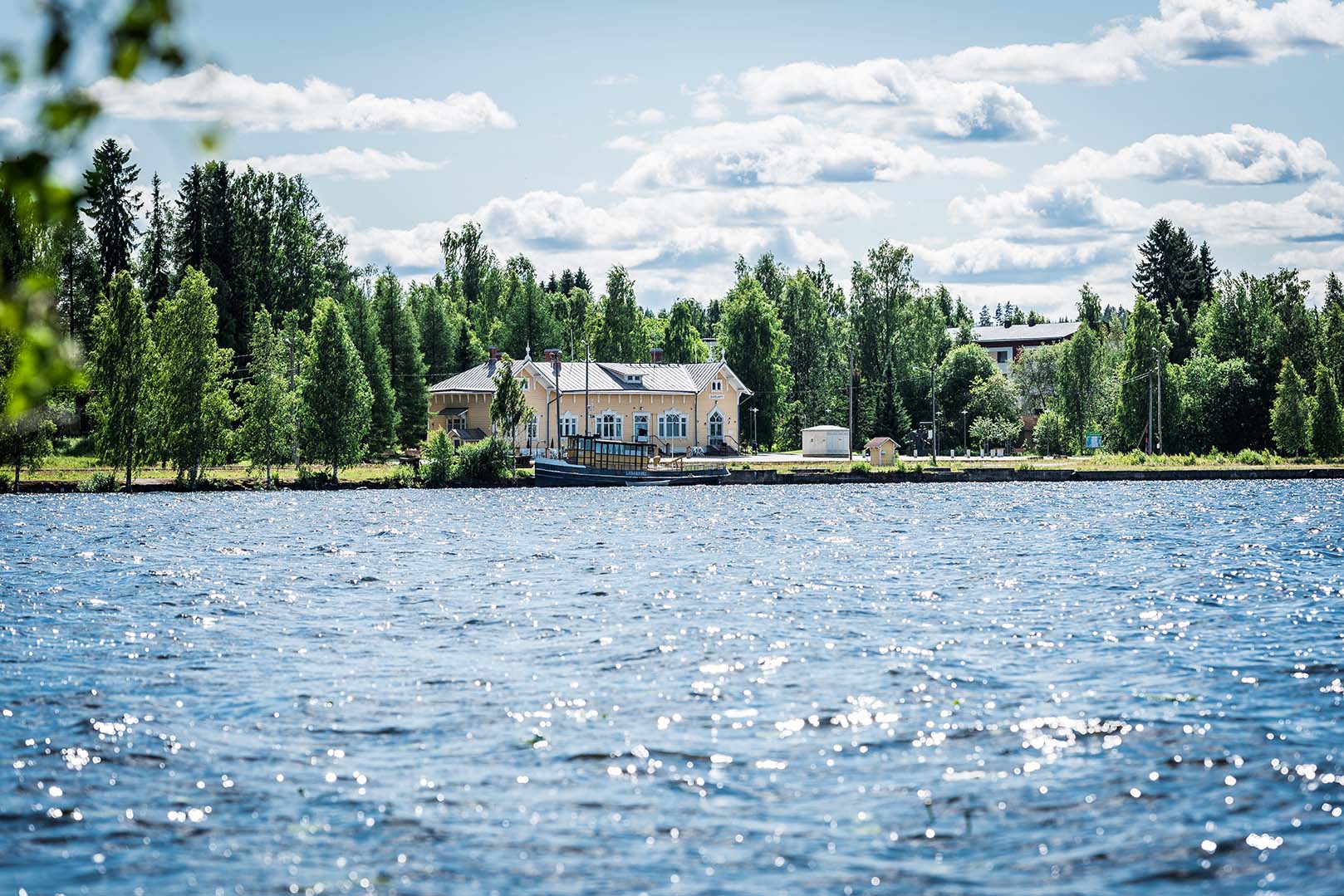 Starting with a few locals listening to Marie Finne-Bray's rehearsals during summer evenings, and growing into an opera house performing unique versions of well-known operas, the story of Marie Finne-Bray and Piers Bray and their La Kala Opera House is nothing short of exceptional.
Finnish-born Marie Finne-Bray and her Australian husband, Piers Bray, moved from Australia to Sumiainen, Finland, in 2010.
"We wanted to move to Finland for its pure nature and green forests. We had never visited Sumiainen before, nor seen the house before we moved in, but we used online maps to look around and loved what we saw," says Marie.
When Marie and Piers moved into their new home, they found out that there was a spacious garage downstairs – a tractor repair shop back in the day. During the hot summer, Marie noticed how pleasant and cool it was down there and, more importantly, that the space had exceptional acoustics. She started to use it for rehearsing and opened the double doors to the garden – though slightly worried that the new neighbours might be disturbed.
But, as it turned out, the opposite happened: the neighbours started to ask around to find out who sang so beautifully, making polite enquiries about her practising at specific times so that they wouldn't miss it. The rehearsals soon grew into performances, where Marie and Piers sang to the locals. In 2012, they started their own opera house – La Kala Opera House. The name La Kala is a humoristic version of the world-famous La Scala, loosely translating as 'La Fish' – and to complete that, there is actually a pike in their logo.
Picturesque settings
The La Kala is located in a stunningly beautiful landscape surrounded by two lakes, in Sumiainen in central Finland. Sumiainen is a small village of less than 1,000 inhabitants, situated in Äänekoski. The Äänekoski area is known for its beautiful forests, numerous lakes and friendly locals, who welcome visitors open-heartedly. La Kala has visited many venues in the area and has been awarded for its great cultural achievements.
La Kala often gives performances in Jyväskylä, too, which lies about an hour's drive from Sumiainen. Jyväskylä is a vibrant city located in the heart of the Finnish Lakeland, known for its universities, promoting an active lifestyle, and a top-class culture scene. La Kala has taken part, for example, in Jyväskylän Kesä, a ground-breaking cultural event in Finland.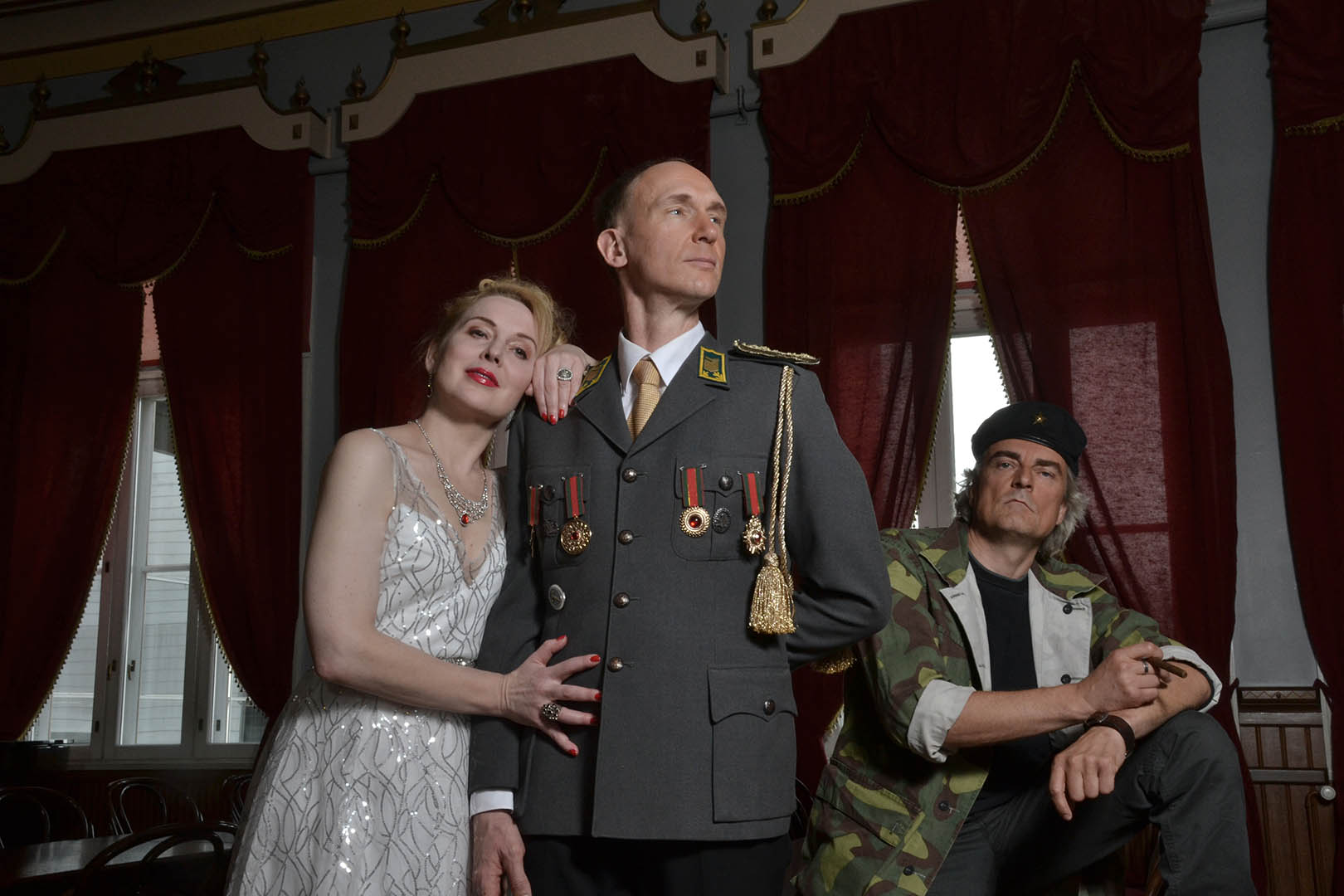 Popular productions
"We perform a wide range of music, including everything from opera, musicals and jazz to church music, contemporary classical and all the most-loved evergreens," explains Marie. "We aim to make opera inviting and available to anyone. You don't have to be an expert in classical music, nor do you have to follow any strict protocol – just come as you are. We get hardcore opera fans like us, too; they rarely get to enjoy intimate performances like these, where the ensemble is performing right at your feet."
La Kala puts on about six or seven productions every year, and its repertoire includes many familiar titles, such as Così fan tutte, Jesus Christ Superstar and Phantom of the Opera. La Kala is also available for private commissions.
Marie's wide connections in the opera world also brings big names to Sumiainen, including one of Britain's most distinguished baritones, John Morgan. "John Morgan held a masterclass with a grand finale for the week at the local church, where both the students and the master himself performed. We are planning another masterclass with him, as well as with another top Finnish composer and artist. It will be yet another wonderful collaboration!" Marie enthuses.
At the moment, La Kala is busy with upcoming performances of Evita, in the form of dramatised concerts. The opera house is known for the quality of its performances, both musically and visually, so Evita promises to be a great experience, too. "We are also working on a new project, but I don't want to reveal too much about it yet. It will be on stage next summer," Marie reveals. In any case, it looks sure to be yet another fantastic production to continue the exceptional story of La Kala Opera House.
Events:
— 14 and 15 September at Nikolainsali, Jyväskylä: Evita, dramatised concert
— 12 October at La Kala, Sumiainen: Prana Pauliina and La Kala Opera: Joy of Life – yoga and live music
— 2 November in St Mary's Church, Shinfield, UK: Marie Finne-Bray's concert Aurora Borealis: warm musical greetings from the North Part of the 950th Anniversary year of St Mary's Church Shinfield
— 23 December at La Kala, Sumiainen: La Kala Christmas Concert
— 6 January at Taulumäki Church, Jyväskylä: For the Kings, the Star, dramatised concert
Tickets: www.lippu.fi Information about Äänekoski:www.visitaanekoski.fi Information about Jyväskylä: www.visitjyvaskyla.fi Information about the venue for Evita in Jyväskylä: www.nikolainkulma.fi/ Facebook: La Kala-Ooppera Sumiainen, Keski-Suomen Kamariooppera
Subscribe to Our Newsletter
Receive our monthly newsletter by email