La Locanda: An Italian in Aalborg
Text: Signe Hansen | Photos: mediebroen.dk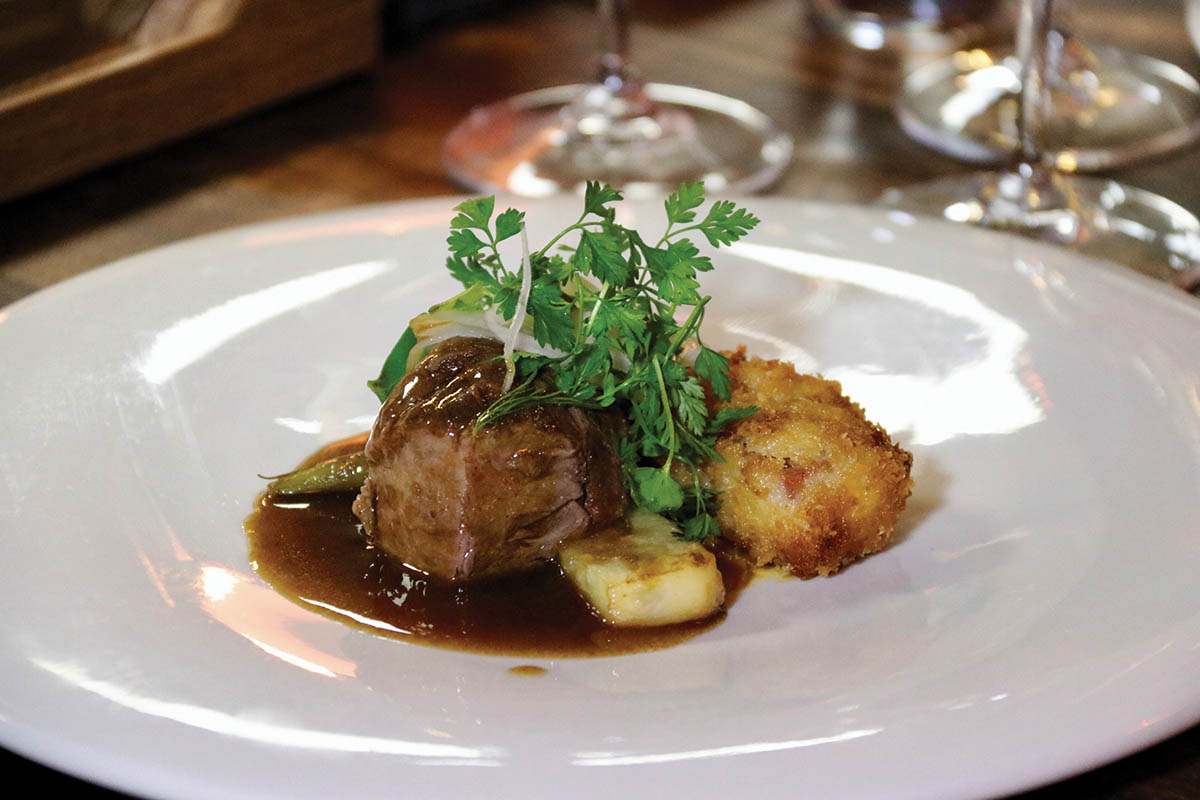 With an authentic Italian kitchen and atmosphere, Aalborg's La Locanda is continuing to thrive in the city's increasingly competitive fine-dining market. The popular restaurant is owned and run by the Italian chef Carlo Liberati, who is also behind the adjoining sister establishment, the popular La Bottega deli.
28 years ago, Italian Carlo Liberati left his home south of Rome to move to Denmark, where he eventually settled in Aalborg. Having run several successful restaurants, the 52-year-old four years ago opened La Locanda, an eatery that was, when opening, elected as Denmark's most authentic Italian restaurant. Four years later, the restaurant is continuing to thrive despite the city's increasingly competitive fine-dining market. "I think there were about four or five high-quality restaurants in the city when we started out; now it's more than ten, and the number of people going out is more or less the same, so it means that we have to work a little harder to keep people's attention, give them that little extra," says Liberati. "The way we have done that is not by trying to compete on price, but by retaining the high quality of the kitchen and then giving our guests a little extra for their money when it comes to the service and overall experience."
The little extras, such as white tablecloths and extra space between the tables, seem much appreciated by guests, who continue to list the restaurant among the top-ten restaurants in Aalborg on TripAdvisor.
Italian charm and expertise
Located in the cobblestoned courtyard of one the oldest houses in central Aalborg, La Locanda allow guests to enjoy their dinner in charming settings inside as well as outside. On the menu, they will find a selection of tempting à la carte dishes, as well as a number of smaller dishes put together in set three-to-nine-course menus. "I think the best way to describe our kitchen is that it is as close to original Italian cuisine as possible – of course updated a bit to suit our time. The restaurant too – we built it from nothing in an old warehouse, but we've managed to create a place that has a feel of authenticity and originality, so much so that a of lot of people from outside Aalborg are very surprised when they visit us for the first time," says Liberati. "It also happens quite a lot that local people come to visit us straight after a trip to Italy as a way to continue the holiday. Some even comment on the fact that you don't even get that kind of quality food in a lot of places in Italy."
La Locanda's food is accompanied by a carefully chosen wine menu put together by the restaurant's knowledgeable sommerlier, Liberati's sister, who was among the five finalists in last year's Danish sommelier championship.
A happy Italian in Aalborg
While La Locanda is only open for lunch for pre-booked groups of a minimum of eight people, its adjoining little sister, La Bottega, offers a more casual all-day deli experience. The deli sells and serves freshly baked bread, fresh pasta, special meats, coffee, ice cream and, of course, pizza. "We don't have pizza in La Locanda, but La Bottega does, and already within the first year of us starting, our pizzas were nominated as Aalborg's best," says Liberati.
Like the restaurant, La Bottega is run and serviced by a staff of mainly Italians, many of them family members of Liberati. Indeed, it is headed up by Liberati's wife, Lida Esfandiarnia. Thus, with two thriving businesses, much of his family roped in, and an authentic Italian work environment, Liberati has, he stresses, no regrets when it comes to his move to the cold north. "When you look at how things are going, it was the right decision. I'm very happy to be an Italian in Aalborg."
Facts: La Locanda is open for dinner Monday to Saturday. The restaurant opens for lunch for group bookings of a minimum of eight people. The restaurant also includes a separate function room with the equipment for business meetings and other functions. The room seats eight to ten people. La Locanda's adjoining deli, La Bottega, is open for lunch, dinner and takeaway Monday to Saturday. Web: www.lalocanda.dk and www.la-bottega.dk
Subscribe to Our Newsletter
Receive our monthly newsletter by email