Layered Design: How to create a room with multiple layers
By Hanna Andersson | Photos: Layered Design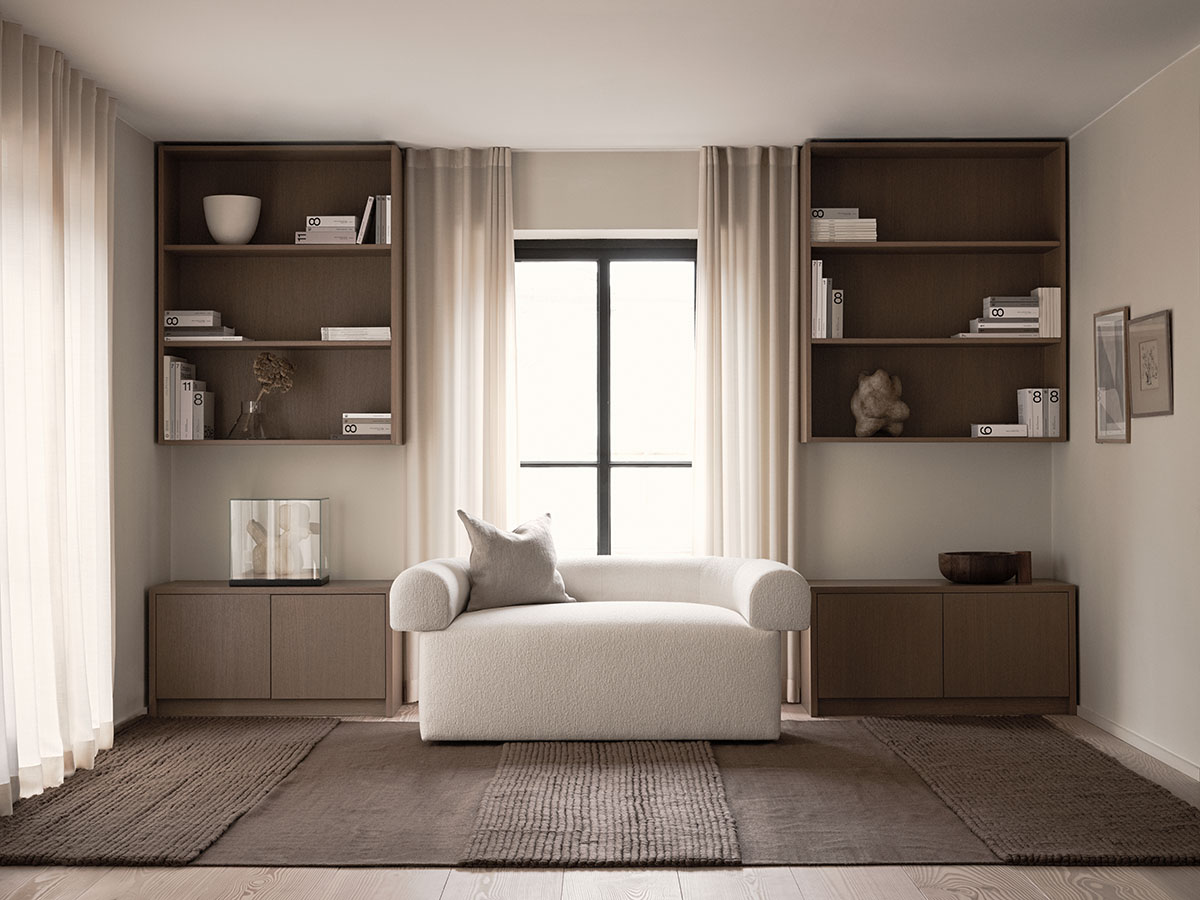 When decorating a space, most people tend to focus on the big pieces of furniture: sofas, beds, tables and cabinets. After that, we move on to look at smaller décor, including lamps, curtains and artwork. But more often than not, we forget the rugs – and when we do decide to invest in a rug, the limited selection available can often feel unnecessarily expensive or impersonal. This is where Malin Glemme, founder of Layered, comes in.
"My business started when I was moving house and started looking at the rugs available on the market. I wasn't happy with the selection and the prices. So, I took the matter into my own hands and designed a rug and had it produced," Glemme explains. "It went so well, and there was a feature in the local newspaper about it, after which I started getting questions from people interested in doing the same thing. I helped everyone as much as I could, until one day, when a lady demanded that I'd help her through the whole process, and she was being so tricky about it – and I was thinking to myself, 'hey, I'm doing this for free, maybe I shouldn't?'. And that's when I created Layered."
A year later, Layered was launched, and even though it seemed like a long shot, Glemme never doubted that it would be a success. "A lot of people thought it wouldn't work, that there wasn't enough demand, but I could see the gap in the market and have always been good at noticing trends before they happen. Now we are 14 employees and have revenues of 40 million (SEK) this year."
Affordable and high-quality
Glemme started Layered with a vision: to create affordable, high-quality rugs that could really make a home. With skills gained as a buyer for H&M, she had the initial tools needed to learn how to operate within a new industry.
"I didn't know anything about rugs when I started, so I was just following my gut feeling," she says. "My goal was to create rugs of good value, where you get a quality product that doesn't cost a fortune. This is why we work so closely with our producers; it means we can keep the prices at a sensible level."
She adds: "I have also created a great team around me. Last year, I hired a woman who I knew from H&M, and she has been able to take over the executive work so that I can focus on the creative and business development, which is what I do best."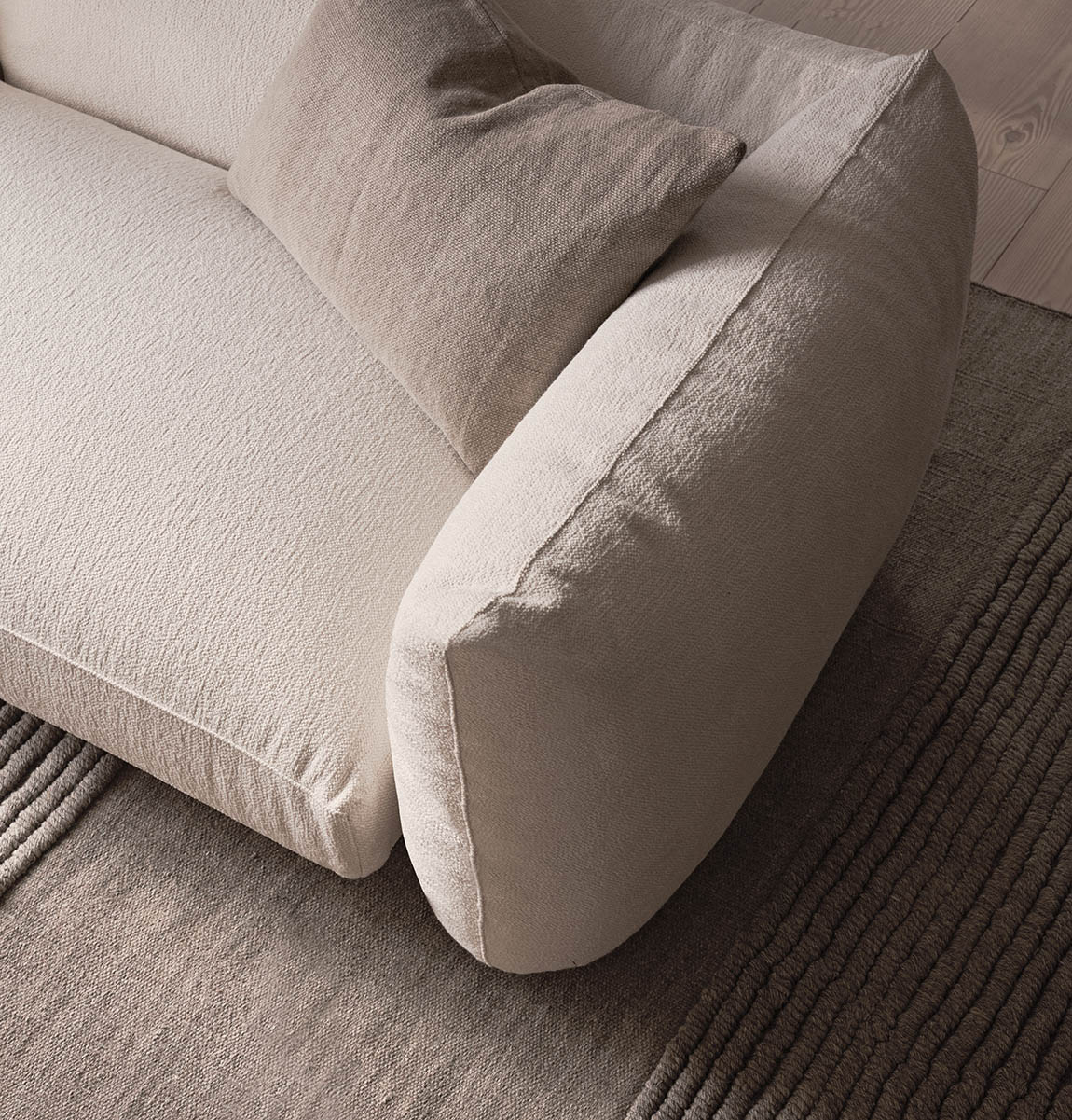 The layers behind Layered Design
Many small businesses have to be dynamic, and you have to, especially if you are the founder, be able to work with every part of the business. But hard work, a good product and a good organisation can create a situation where you no longer need to spread yourself so thin. "I didn't mind being involved in every part of the business. I appreciated those times as well, but now I have the luxury of having really knowledgeable and experienced people around me, who will do it better than I can, and I can do what I do best," says Glemme.
The rug industry, as well as the demand for them, has been growing in the past few years, and Glemme predicts that it will continue to do so. "Rugs are becoming more of a statement piece. We used to see a rug the size of a stamp under the table, how crazy is that? Now, people are buying bigger and bigger rugs that can really change a room, which is a new thing in Sweden."
Inspiration – timeless and original
Since its inception, Layered has expanded and now offers other furniture as well, including sofas, armchairs and benches, as well as pillows and blankets. All products differ but have one important thing in common: they are timeless designs that the customer can enjoy for many years.
"I like to sit down to read a magazine and take inspiration from there. It takes you to a different state of mind when you flip through pages rather than scrolling through your phone. And from there, I tear out inspiration that could be developed into patterns," Glemme says of her inspiration. "But I'd say my greatest source of inspiration comes from travelling. I usually go away twice a year on my own for a few days. It takes me away from all the distractions, and I can spend the plane journey drawing. I think I have drawn more designs on flights than anywhere else."
But not everyone is as happy with Glemme's many ideas. "When I go on these trips, I always feel excited, while my team worries that I'll come back with a million new ideas, in addition to those we're already working on. I recently went to Copenhagen for three days, and I think that they were actually a bit freaked out," she laughs.
"The good thing is that I save a lot of designs for the future, and a lot of the time I create something that doesn't feel quite right. I might need to work on the storytelling around the product, or the design needs some adjustments. So my ideas can go to my bank of potential designs, and I can spare my colleagues some stressful times."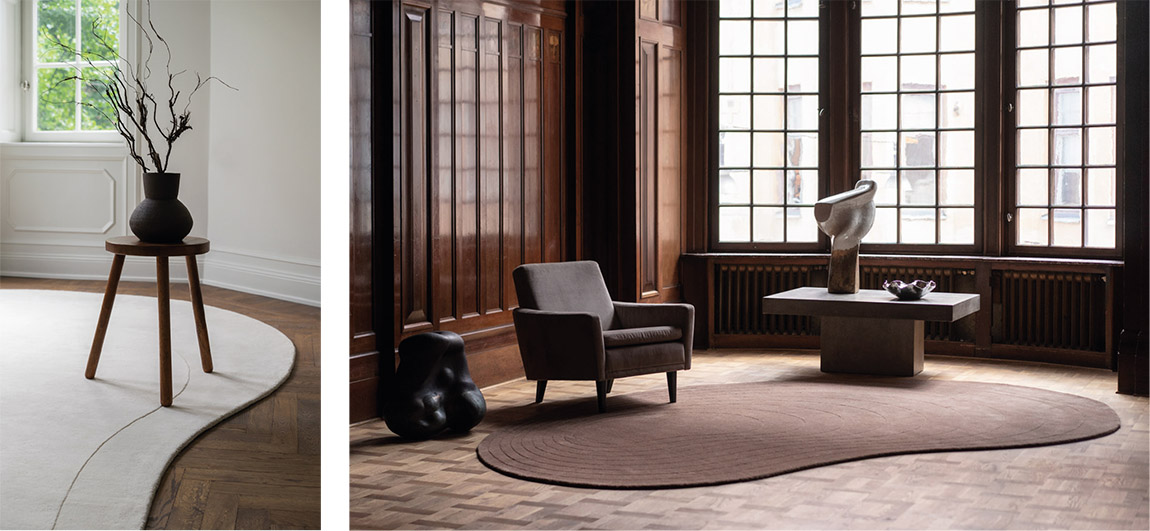 Web: www.layered.se Instagram: @layered_official
Subscribe to Our Newsletter
Receive our monthly newsletter by email