Lotshuset
Text: Liz Longden | Photos © Andreas Nilsson
Soul-soother
W ith the stunning Baltic coastline as a neighbour, and surrounded by a marine nature reserve,a former pilot station, now converted into an elegant holiday home, is the perfect place to recharge the batteries and revive the senses.
Imagine the scent of the salty sea air, the sound of waves lapping against rocks, and the warmth of the sun on your face as you relax on the decking of your historic seaside retreat. If it sounds tempting, then perhaps you should plan a trip to Lotshuset.
Originally built in 1861, the Lotshuset pilot station was moved to the Västerbotten village of Järnäsklubb in 1904, and for over 50 years served as a base and lodgings for state-employed marine pilots. It was bought by the Järnäs community association in 2012 and, after many discussions and suggestions from locals, was taken on by Paula Quinones and her husband, Fredrik Karlsson. Together, the couple have converted the historic building into a three-bedroom holiday cottage, restoring a turn-of-the-century aesthetic of elegant simplicity, which beautifully complements its majestic natural setting.
The cottage is surrounded by the Örefjärden-Snöanskärgården marine nature reserve, and there is no shortage of nature-inspired activities, whether it be exploring the local area on foot or by bike, foraging for mushrooms or berries, going for a dip,or hiring a boat. "We have low-lying rocks that are perfect for sunbathing and swimming from, as well as sandy beaches, and the best thing is that you can always find a secluded spot where there are no other people," Quinones says. "It's the same if you take a boat out. You'll always find your own little island, where no one else has landed."
The list of things to do is not limited to the immediate local area, either, with the nearby town of Nordmaling, the 2014 European Capital of Culture,Umeå, and the High Coast all easily accessible by car. However, Quinones says that many visitors underestimate the pleasure of simply being in the midst of such breathtaking natural beauty.
"Our guests always think that they're going to do loads of different activities, and we always give them lots of tips and ideas, but then quite often, when they leave and we ask them what they did, they say, 'Oh, well, we just hung around the house and relaxed," she laughs. "It's that sort of a place."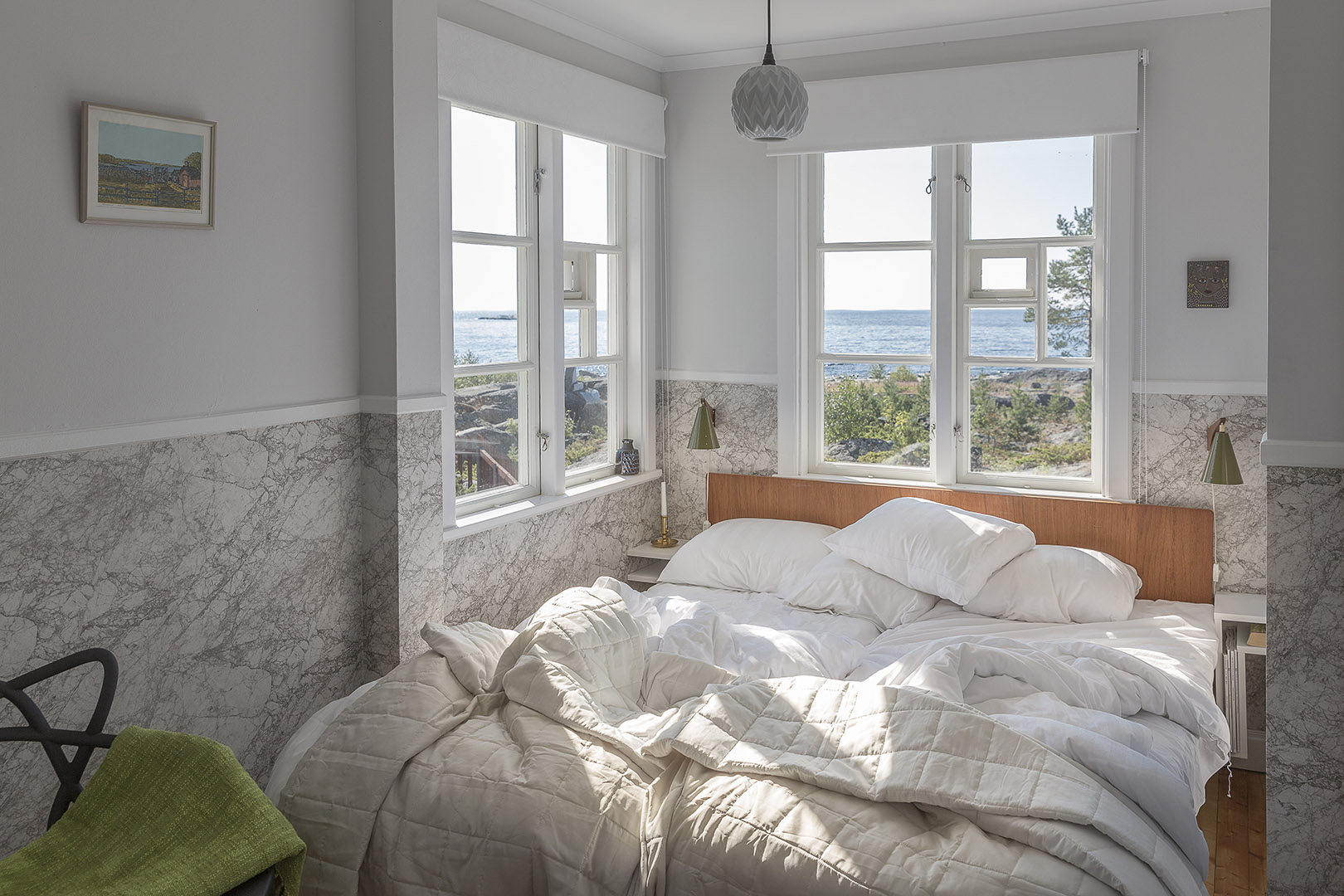 Subscribe to Our Newsletter
Receive our monthly newsletter by email