Louisekroen: World-class steaks and a secret butter recipe
By Heidi Kokborg | Photos: Rie Una
L ouisekroen on Bornholm serves top-quality beef from Finland, steaks which have won the World Steak Challenge for two years in a row. The steaks are served with a much-loved butter that hasn't changed since Louisekroen opened. But beware – once you dine here, you'll want to come back again and again.
The Damgaard opened Louisekroen in 1973, with inspiration from her family's restaurant, A Hereford Beefstouw. The building is more than 200 years old and used to be a smallholding. "The kitchen used to be a barn, and the dining area used to be bedrooms and living rooms. Although we changed some things when we bought the restaurant in 2018, we have kept much of the original interior," the owners, Jan Handberg and Vibeke Kruse, say.
And it is not only some of the original interior that has remained; so too have the tasty steaks. "We serve world-class steaks that have won the World Steak Challenge twice. Our beef comes from grass-fed cattle from Finland. We care deeply about animal welfare as well as quality, and it just so happens that the two go hand in hand," says Jan.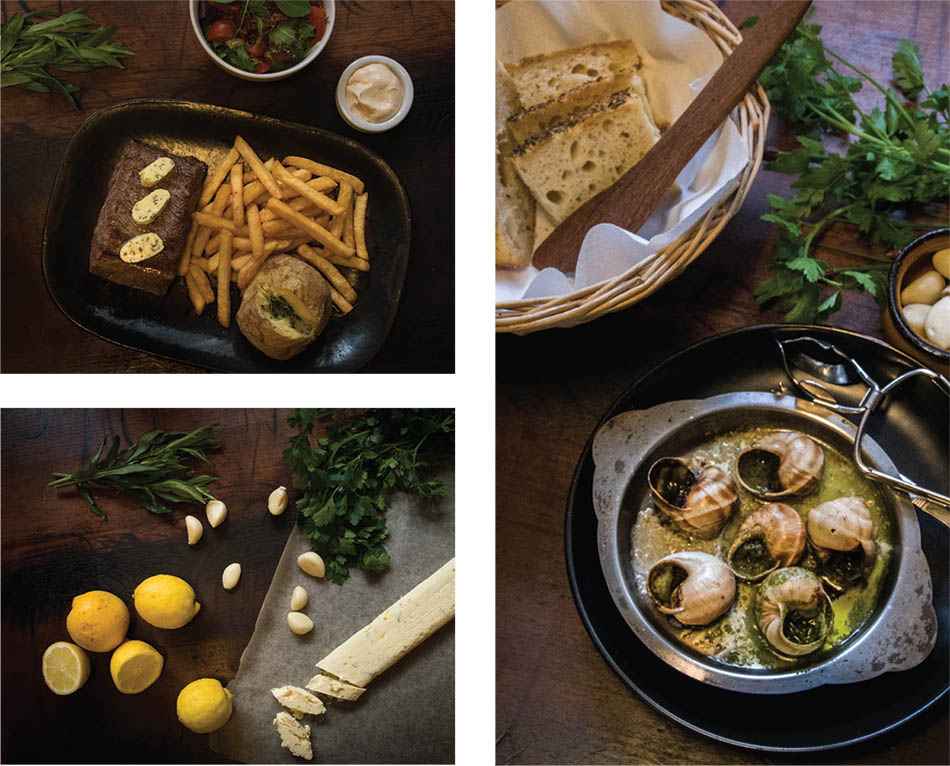 Have a vegetarian in the family? Don't fret; as of 2018, a delicious veggie steak is on the menu. The food is served on hot plates, meaning your steak will keep its temperature even after the first few bites. The famous and much-loved homemade butter – which melts perfectly on the hot plates – is the cherry on top.
"Our guests love our butter. We make it with either garlic or parsley, and it's the original recipe from 1973. The recipe is still a secret, so you'll just have to come and taste the butter for yourself," Vibeke smiles.
Besides the top-notch steaks and the secret butter recipe, the guests love the original decoration, such as the rustic tables. Another nice touch is how each table is named after a town on Bornholm. "We make it very cosy here by doing little things like that. We also have fresh flowers from our garden or from the beach, which helps create a cosy and nice atmosphere. Even though we serve world-class food, you certainly don't need fancy clothes to dine here."
Not only can you come exactly as you are; you can also sit at the table for as long as you like, while you are being taken good care of by attentive waiters and waitresses.
Louisekroen is open from April to December. www.louisekroen.dk Facebook: Louisekroen Instagram: @louisekroen
Subscribe to Our Newsletter
Receive our monthly newsletter by email