Lysefjorden Mikrobryggeri: Brewed with love and hops
By Malin Norman | Photos: Dušan Mihailović
With inspiration from craft breweries in the US and a love of hops, Lysefjorden Mikrobryggeri is brewing classic American styles with local ingredients and techniques.
Lysefjorden Mikrobryggeri was established in 2013 by Rune Birkeland from Fana, Bergen. Ever since the start, the brewery has been prioritising good-quality hops and using techniques such as continuous hops, whirlpool hops and double dry hopping. In a short period of time, production increased from 600 to 8,000 litres per month, and the line-up nowadays also includes porter, imperial stout, historic spiced beers, and beers with fruits and berries.
In 2015, Lysefjorden Mikrobryggeri brewed a 350-year-old Norwegian beer recipe for the anniversary of the Battle of Vågen, which took the brewery to the final of Det Norske Måltid ('The Norwegian Meal') in the same year. Birkland and his team has also done well in Battle of the Breweries, a food and beer competition in Bergen, reaching the final through a number of duels with other breweries.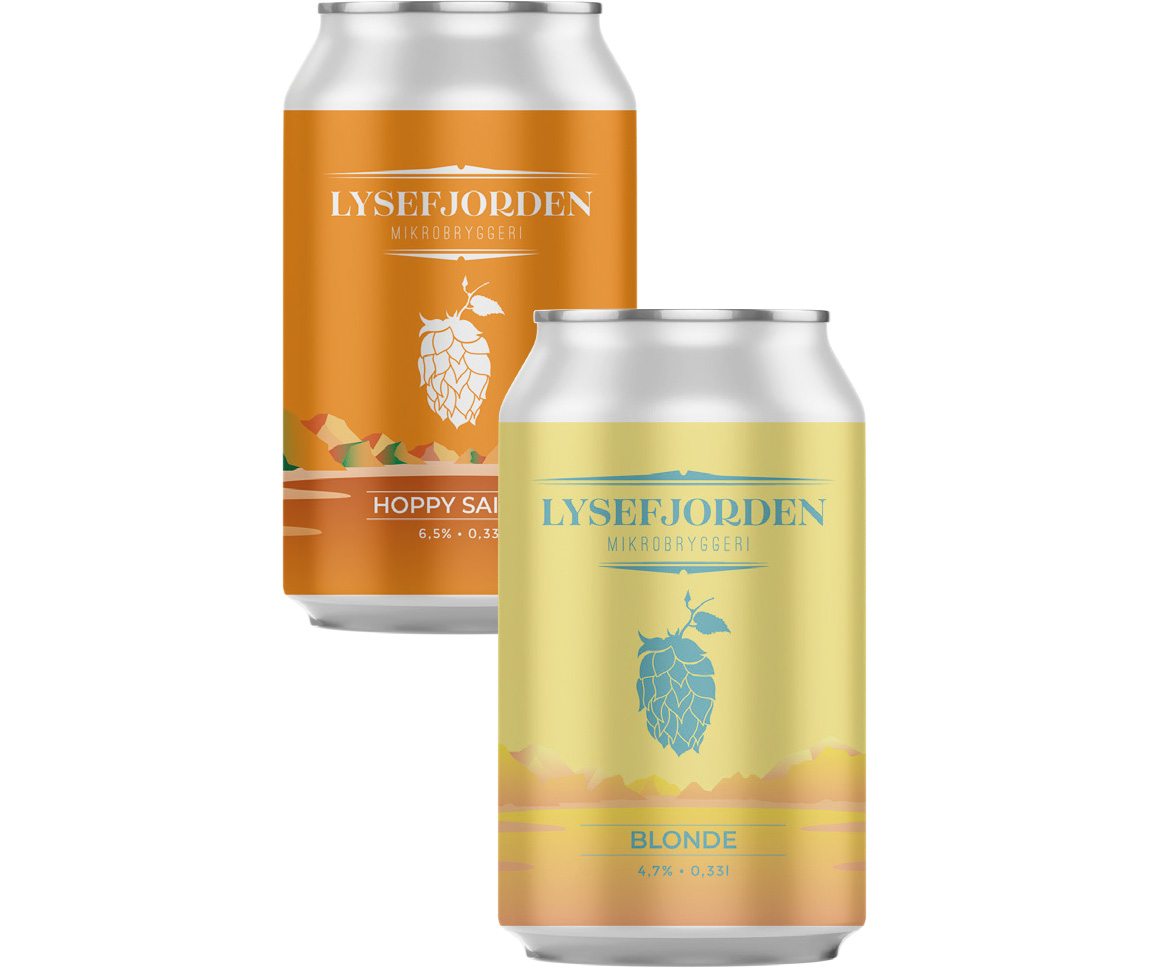 Experimenting and collaborating
Lysefjorden Mikrobryggeri has collaborated with Simon Martin, a Welsh beer reviewer on the YouTube channel Real Ale Craft Beer, several times. A few years ago, they brewed Hoppy Simon, a Double IPA with aromatic Mosaic, Citra, Centennial and Cascade hops, resulting in a juicy and tropical beer to great reviews.
Popular is also a triple dry hopped New England IPA called Solitude, as is the refreshing and peppery Hoppy Saison, perfect for summer evenings. Erna Solbær is a treat too, a fruited sour with blackcurrant inspired by the brewmaster's grandmother, Erna, who loved jams. "We spend a lot of time outdoors and like to use what we can find in nature, such as blackberries and blueberries," says Birkeland.
The brewmaster is not scared of experimenting, and Cola Sour is proof. Standing in the brewery one day with a coke in one hand and a beer in the other, he came up with the idea of combining them – the best of two worlds. He has also created Pilot Series: smaller batches of experimental beer with new flavours, available exclusively at the brewery shop.
The brewery organises open brewery days and beer tastings, with a deep-dive into its history and beer styles, plus tasting of a number of beers matched with local delicacies. Lysefjorden Mikrobryggeri can also arrange personalised beers and labels, suitable for company events, anniversaries and other occasions. Rune prints all labels himself, to keep production local.
Web: www.lysefjordenmikrobryggeri.no Facebook: lysefjordenbeer
Subscribe to Our Newsletter
Receive our monthly newsletter by email