M/S Museet for Søfart : Board a literal dreamboat
Text: Louise Older Steffensen | Photos © Christian Yssing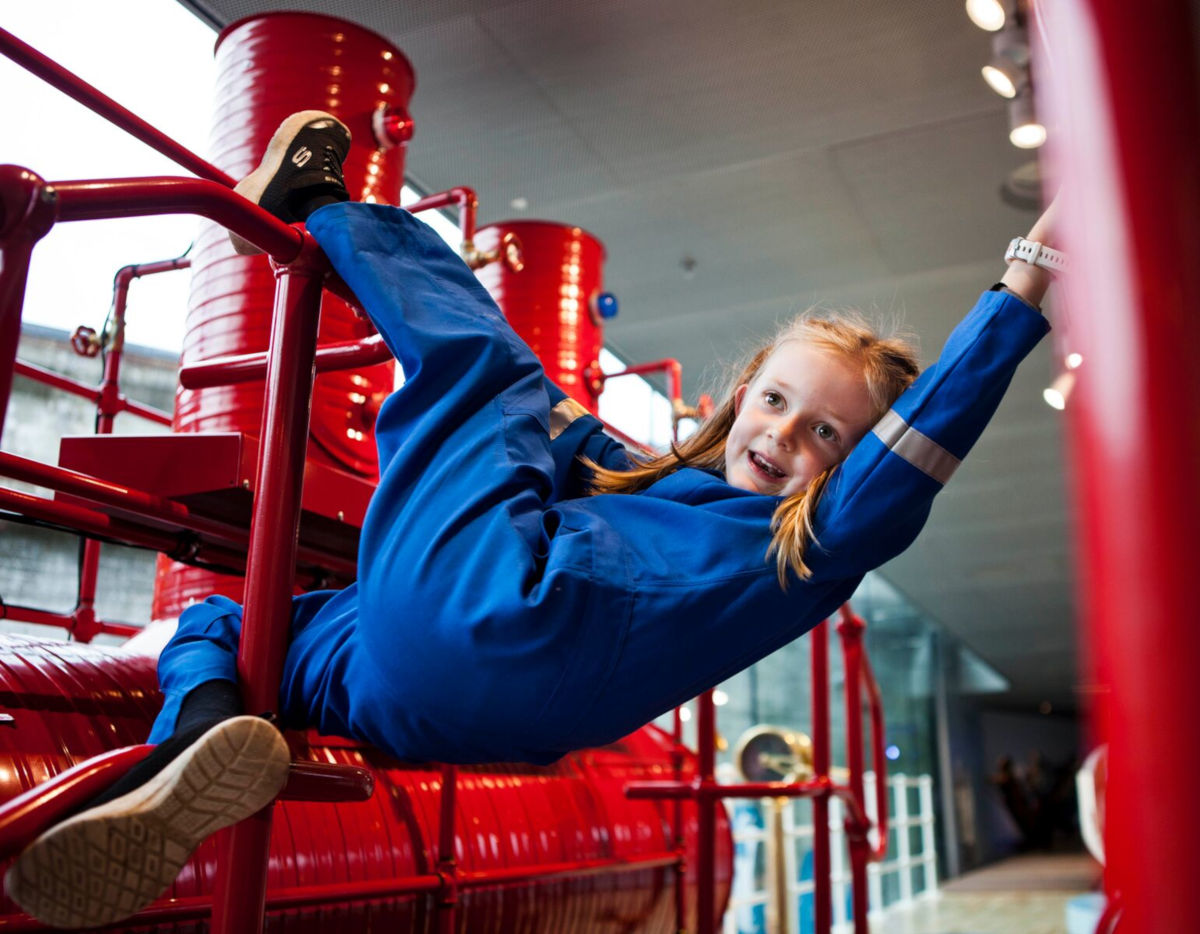 From the Vikings to Maersk container carrier captains, the Danes have a long history as a seafaring people. Therefore, it is only right that the M/S Maritime Museum of Denmark in Helsingør (Elsinore) is one of the country's most striking and engaging museums. The museum's recent launch, DRØMMESKIBET (THE DREAM SHIP), allows younger visitors to experience life on the seven seas, adding yet another layer of enjoyment to the museum.
"We aim to give an overview of Danish maritime history as well as provide opportunities to dive deeper into each story we tell," says the museum's head of communications, Frederikke Møller. "We're lucky enough to receive a wide range of visitors, so we need to work for all ages, knowledge-levels and nationalities, whether they already have an interest in maritime history or not. The maritime world is as relevant for everyone on this planet as ever. Did you know that around 90 per cent of international goods are transported by ship today?"
The museum's architecture and modern exhibitions made waves when it opened in 2013, appearing on both the New York Times' and the BBC's lists of the best new museums. Designed by Bjarke Ingels Group (BIG), it is built into the walls of Helsingør's old ship-shaped dry dock. "The building is an integral part of the exhibitions," Møller says. "The two feed into each other – our look at navigation takes place in bright and wide surroundings, while the dark, narrower passages explore the world wars." Drawers and cabinets tell people's individual stories throughout the museum. Special effects and interactive games let young and old curious souls explore the materials in new ways, like planning out trade routes, designing traditional sailors' tattoos and revealing how global or local you are when shopping.
The museum's new play area, built up around the 'dream ship', has proven a huge hit with the museum's younger audience and their families. "We've gone all out to make learning fun and provide real things that can be touched, worn and played with," Møller explains. "During weekends and holidays, our dreamship captains are there to assist with knot-tying and such. We're also sometimes visited by sailors from Denmark's training ships or sailmakers, who share their stories of the seven seas. One of the loveliest things we find is granddads having their own tales to tell too." Once everyone has finished dressing up, completed the sailors' karaoke and learnt every single sailors' knot, they may retire to the café, which peddles an impressive collection of canned fish as well as more everyday café items.
Facebook: mfsdk Instagram: @maritimemuseumdenmark mfs.dk/en
Subscribe to Our Newsletter
Receive our monthly newsletter by email