MAF Arkitektkontor: Creating long-lasting impressions
Text: Malin Norman | Photos © MAF
W ith a focus on quality and values that last over time, MAF Arkitektkontor has successfully delivered architectural solutions for almost 80 years. The firm is still going strong and maintains a modern approach to its structures, as most recently seen in three impressive wood designs.
One of Sweden's oldest architectural firms but by no means an old-fashioned company, MAF Arkitektkontor works on a wide range of complex assignments such as hotels, offices, housing and sports arenas. The company has a flexible and creative approach to its designs and with the greatest respect for technology, function and quality.
MAF's long-term success is due to the extensive experience of the firm's talented building engineers and architects, according to CEO Peter Häggmark. "We have a broad mix of competencies to handle everything from city planning all the way via architecture and technology to design," he says. "Our goal is to create structures with lasting values and qualities, both in terms of design and technology, and buildings that fit with the surroundings."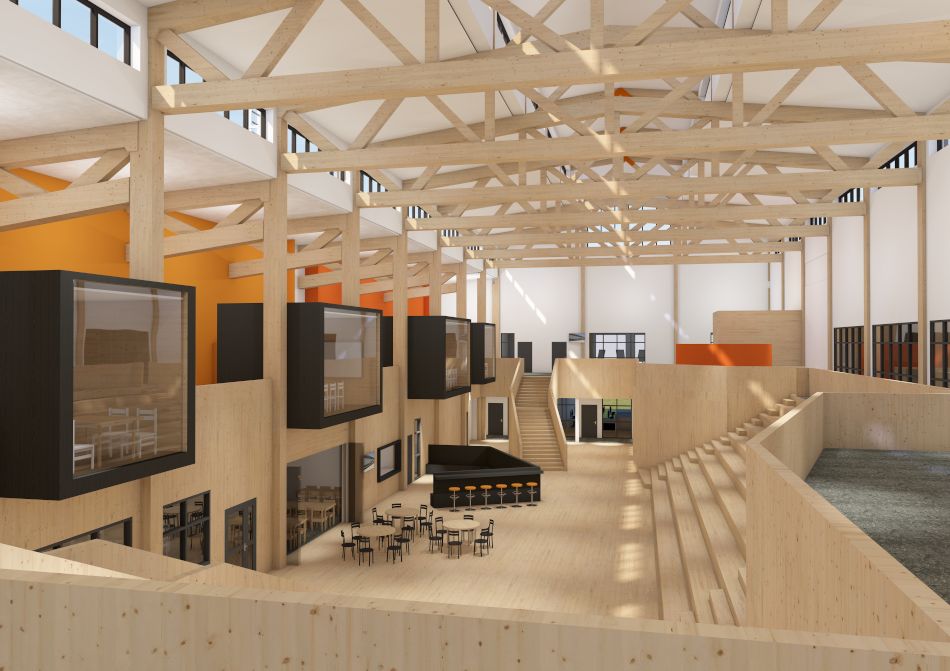 Impressive wood structures
While MAF works regularly on the likes of sports arenas in Russia and hotels in Norway, for example, most of the assignments take place back home in Sweden. An example of how MAF successfully mixes technology, economy, environment, function and human requirements is Gällivare Ice & Event Arena and its surrounding park. In this project, the goal was to create one of Sweden's most energy efficient and modern ice arenas, with a flexible wood structure to fit a number of different activities under one roof.
Recently, MAF has also been commissioned to design two schools in Skellefteå, again with wood as the chosen material. For Floraskolan, an industrial area is transformed into experimental workshops for around 1,000 students, shaped to support a new type of education based around entrepreneurial learning. Morö Backeskolan, meanwhile, is re-designed into a modern structure with the help of MAF. One of the firm's many other current assignments is a new activity house in Gällivary, where MAF is working together with MGA Architects from Canada.
Facts about MAF Arkitektkontor: Founded in 1939, MAF Arkitektkontor is one of Sweden's oldest architectural firms. Originally set up by the three architects, Bertil Matsson, Lennart Alexis and Bertil Franklin, nowadays the staff-owned firm has around 50 employees in Luleå, Piteå, Umeå and Stockholm. Web: maf-ark.se Facebook: MAFArkitektkontorAB
Subscribe to Our Newsletter
Receive our monthly newsletter by email