Maria Smedstad: Illumination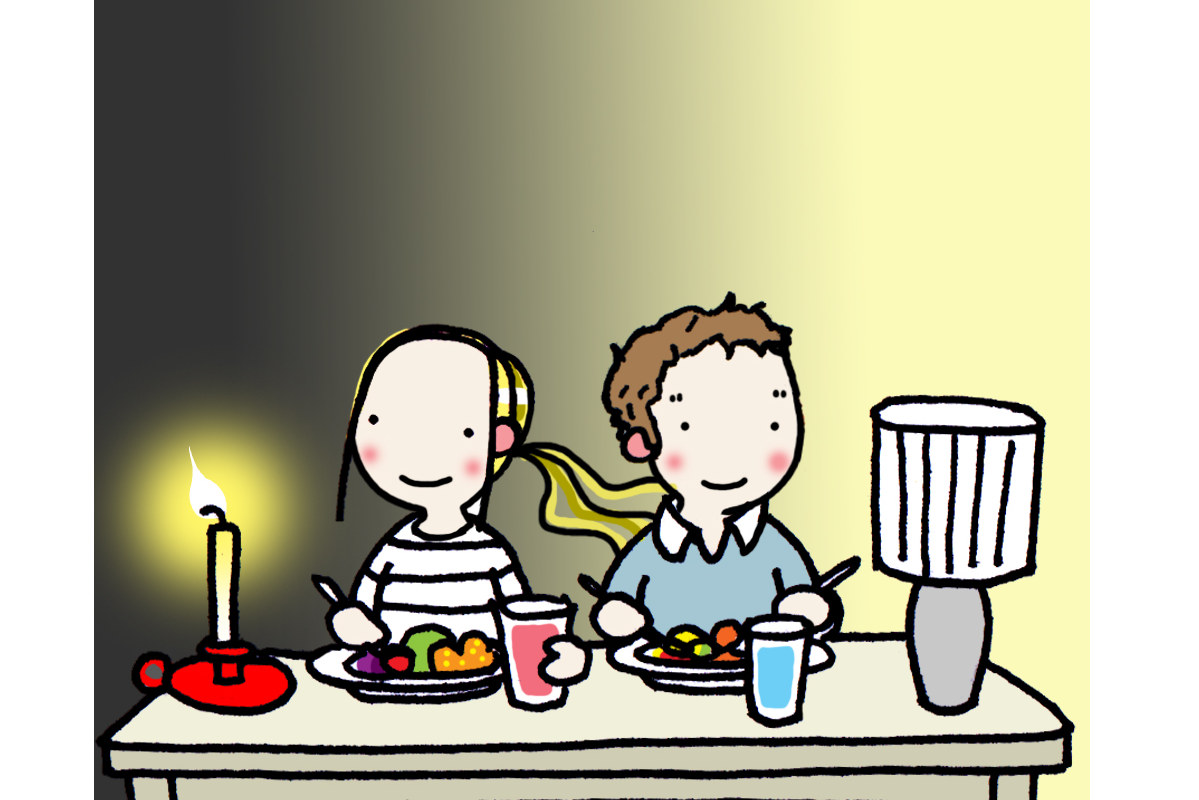 Being Swedish, I enjoy dinner by candlelight. Just one candle will do, preferably of the taper variety, stuck into a nice candleholder and placed in the middle of the table.
TEXT AND PHOTO: MARIA SMEDSTADT
On a recent visit to Stockholm, I wandered down the cobbled streets of the old town, my heart soaring with appreciation as I peered into the restaurants crowding this lovely part of the city. Outside, the autumn light was fading, while inside, candles twinkled, softly illuminating couples at tables, having what I assumed to be the most romantic time of their lives.
My husband doesn't get it. "It's too dark," he'll shout. "I can't see what I'm eating!" In fact, lighting has been a recurring source of disagreement in our relationship. It took 11 years for him to accept that Big Light, i.e. the single, bright ceiling light, should only come on in emergencies: for example, when you've dropped a pin on the floor.
Last night, after yet another lighting-related argument, my husband thought he'd stumbled upon the perfect solution. Turning on the lamp inside the under-stairs cupboard, he left the door to it slightly ajar, so that light trickled out across the dining room table. I lasted about ten minutes, staring at the dangling lightbulb inside the cupboard and at the shelves, stacked with cleaning products and camping equipment, before I snapped.
The cupboard door was closed and we were back to compromise number 40,182 – candles one end of the table, table lamp the other. Too bright for me, too dark for him, but by this point the food was getting cold, so we got on with it. Sometimes, compromise really is necessary for the sake of multi-national domestic peace and a warm curry.
Maria Smedstad moved to the UK from Sweden in 1994. She received a degree in Illustration in 2001, before settling in the capital as a freelance cartoonist, creating the autobiographical cartoon Em. Maria writes a column on the trials and tribulations of life as a Swede in the UK.
Disclaimer: The views and opinions expressed in this column are those of the author and do not necessarily reflect the official policy or position of Scan Magazine Ltd.'
Subscribe to Our Newsletter
Receive our monthly newsletter by email