Måsøval: The best salmon is happy, healthy and green
By Hanna Margrethe Enger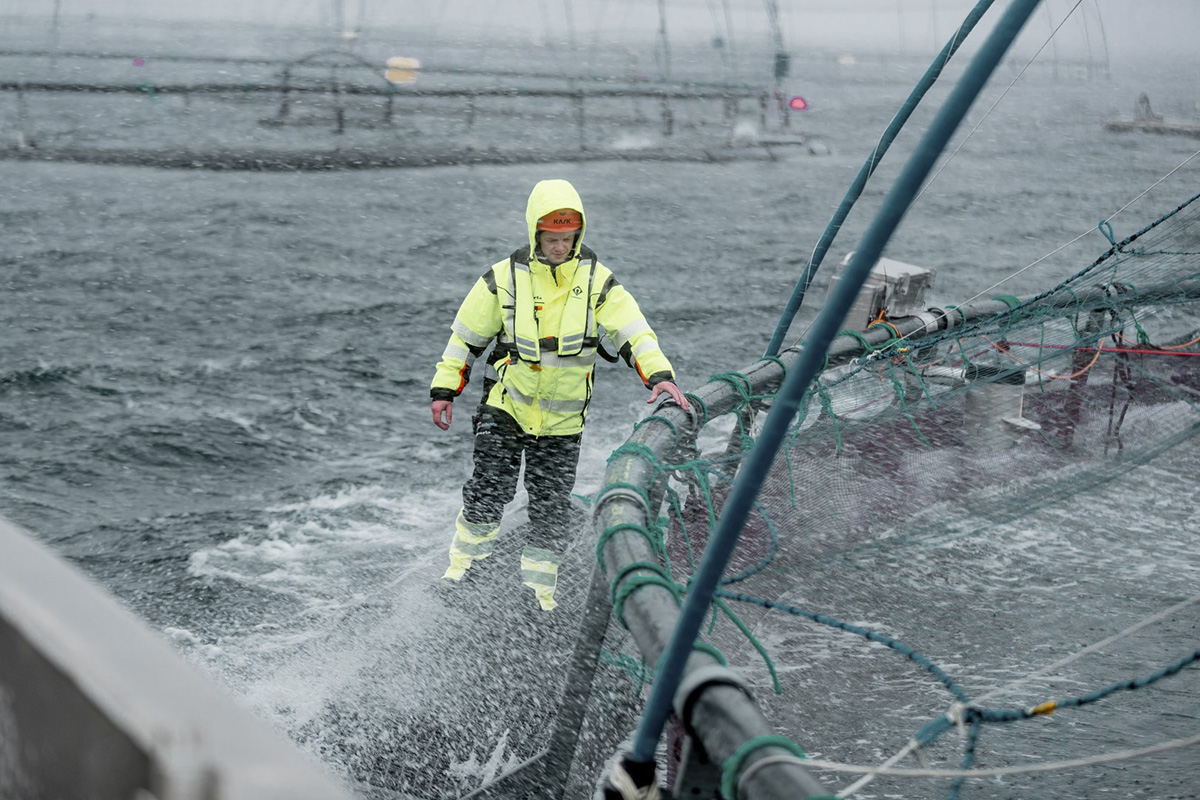 Off the coast of Trøndelag, where the Gulf stream meets the Norwegian sea, lies Frøya – a beautiful island with an old fishing community. Here, you'll find some of the best salmon on the planet. One of the companies bringing this salmon to dining tables around the world is the family business Måsøval.
It all started in 1972, when Edvin Måsøval made sea enclosures and freezer rooms for the feeding, care and storage of farmed fish. The following year, Måsøval Fiskeoppdrett AS was founded by Måsøval and his sons Bjørn and Karsten.
The company has since expanded to some 220 employees, and is now led by the third-generation of Måsøvals, Lars and Anders Måsøval. The head office is still on Frøya, with new facilities on the neighbouring island of Hitra, and along the Norwegian coast from Ørsta up to Levanger.
Made by nature, pioneered by Måsøval
There is an extraordinary tidal range off the coast of Frøya that creates a stream of fresh, oxygen-rich and icy water, in which the salmon swim. This results in healthy and plump salmon that boast a great texture, good fat content and a vibrant red hue.
In 2013, Måsøval became Global G.A.P. certified. G.A.P stands for Good Agriculture Practice and the certification documents that Måsøval takes sustainability, the environment and animal welfare very seriously. In addition to good systems for traceability, the certification requires well-documented hygiene measures, infection measures, safe harvesting and packaging.
The health of the fish is of utmost importance to Måsøval, and they even employ a 'head of fish health' to make sure that every fish thrives. In total, the company produces around 25,000 tonnes of healthy salmon a year.
Farming for the future
Måsøval are highly aware that they are only borrowing the coastal resources at their disposal. It is nature that makes the great salmon, with Måsøval helping it along. They aim to leave as small a footprint as possible for future generations.
To achieve this, they changed how they powered their facilities. Where they used to power them with loud, polluting generators that relied on 70,000 litres of diesel a year, today they have laid a five-kilometre-long high-voltage line from land out to sea, which provides clean, quiet energy. With the generators gone, the air is fresh and all you can hear is the sound of the sea.
Web: www.masoval.no Instagram: @masovalas Facebook: masovalFO
Subscribe to Our Newsletter
Receive our monthly newsletter by email